Why PSG will not give Mbappe the 'Rabiot treatment'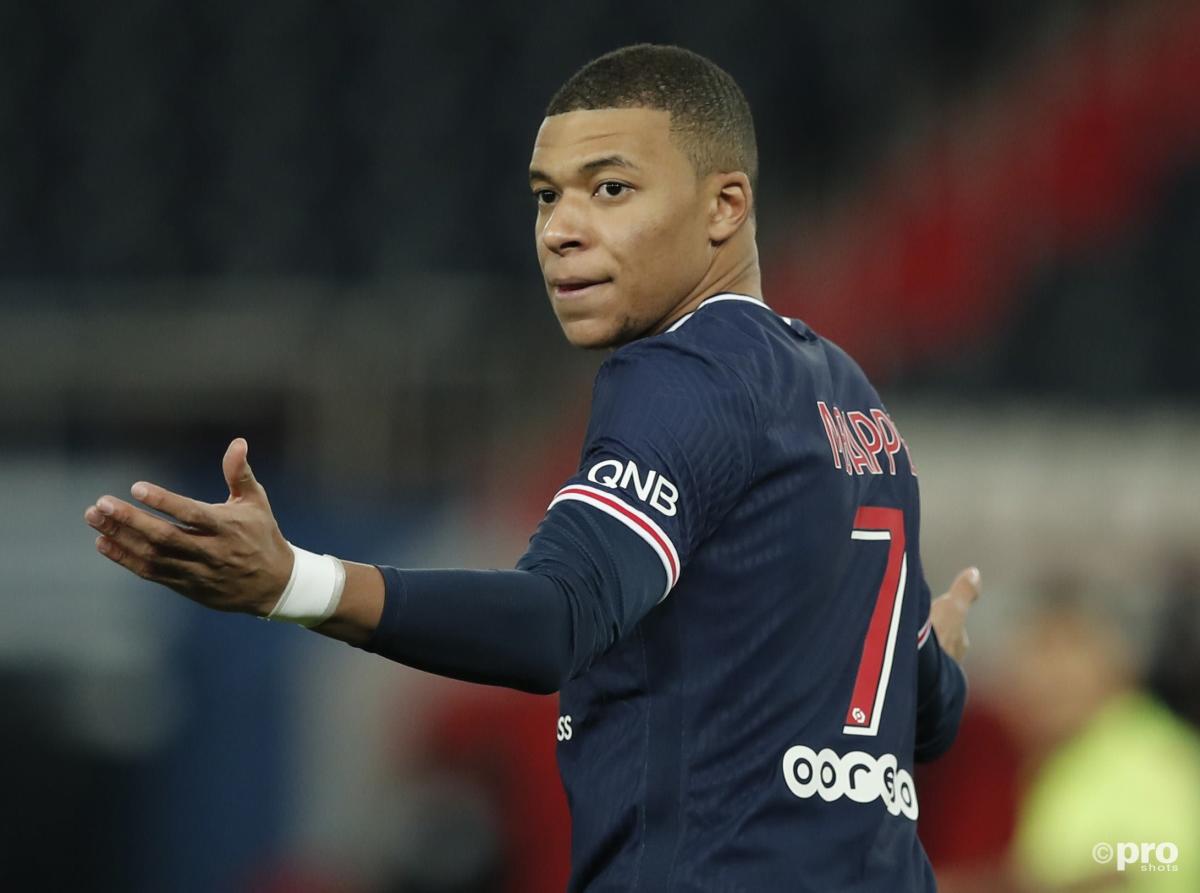 Kylian Mbappe's hat-trick for Paris Saint-Germain against Barcelona has thrown him once again into the transfer spotlight, with interest from Real Madrid and Liverpool credited.
Mbappe, of course, is out of contract in 2022. This means that he is vulnerable to being sold in the summer should PSG fail to tempt him to sign a new deal.
Reports in France suggest the Parisians are increasingly optimistic of Mbappe tying himself to his hometown club on a long-term basis. That may be attached to a caveat of a guaranteed move to Real Madrid one or two years down the line, but there is a feeling an agreement will be reached.
Equally, however, AS believe that PSG are hanging a knife over Mbappe's head to try to get him to sign. The Spanish paper says that the Ligue 1 champions could resort to freezing Mbappe out of action if he refuses to agree to fresh terms.
This seems scarcely believable.
The example that is cited is that of Adrien Rabiot, who ultimately left PSG to Juventus on a free transfer to Juventus in 2019.
Rabiot's case, however, is very different to that of Mbappe. The midfielder had, on multiple occasions, messed the club around and was demanding terms far in excess of his worth. He was more trouble than he was worth and was frozen out accordingly.
At present, that is not the case with regards Mbappe. His attitude in public has been excellent throughout. He has never held the club to ransom or attempted to humiliate them in the manner that Rabiot managed. Furthermore, there is no indication that he is presently discontent at PSG, who showed their ability to compete at the peak of the game by dismantling Barca 4-1 on Tuesday.
Moreover, the power in these situations is with the player and not the club. It would make no sense for PSG to pit their reputation against that of 22-year-old Mbappe. They would be punishing themselves as much as the player.
If PSG cannot hope to field a €200 million bid for their star man in the summer – reportedly their asking price – it seems improbably that they will allow him to leave for nothing. Equally, they are not about to freeze one of the best players in world football out the game for six months as a punishment to complete a dream move to Real Madrid.