How much would Arsenal target Renato Sanches cost in January?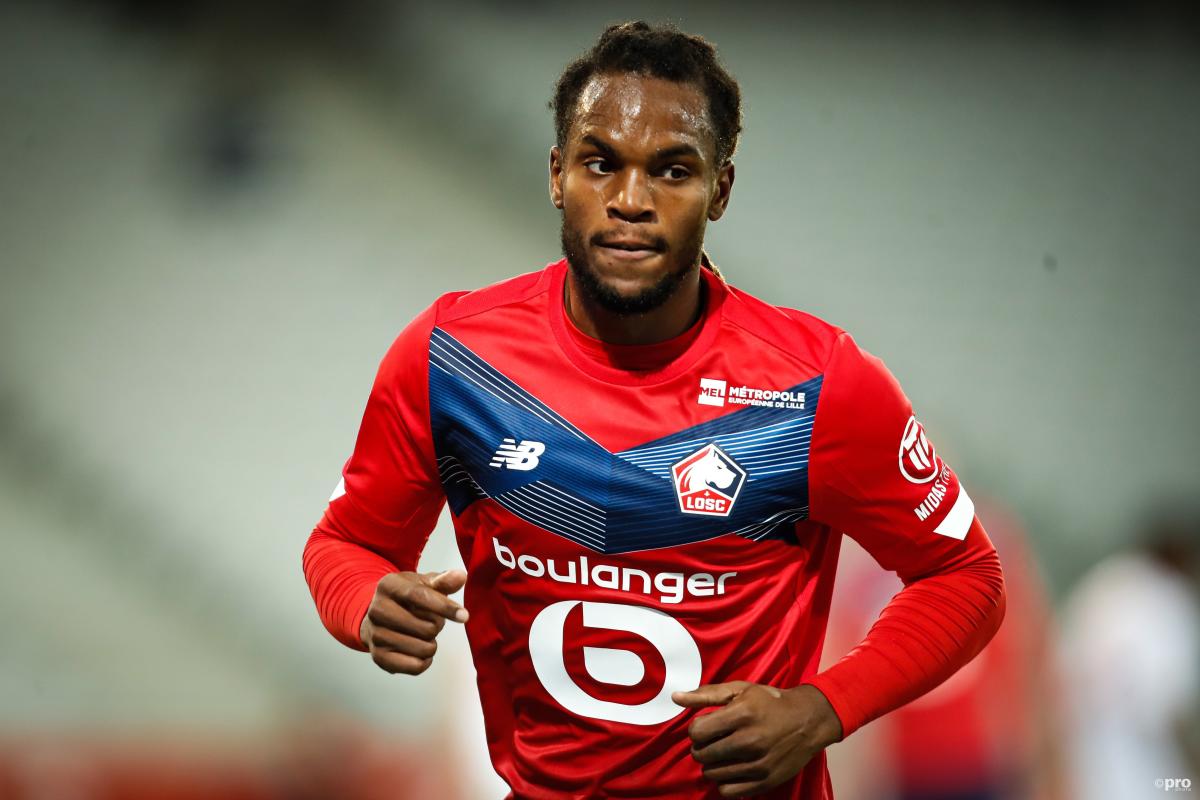 Lille midfielder Renato Sanches will reportedly shelve new contract rtalks with Lille in order to make a move to Arsenal in the Janaury transfer window.
According to Sport Italia, the Portugal international now feels ready for the next step in his career and would prefer to take advantage of interest from the Premier League side.
In a recent interview, the Portugal international revealed that his agent had told him that both European giants were keeping tabs on his progress this season and that he was now ready to make the step up.
"Maybe Milan and Arsenal are interested but I don't know," said Sanches in a recent interview with L'Equipe.
"I spoke with my agent, I know which clubs are calling and which are not, but I can't tell now. I know I'm ready.
"If an offer comes in, I'll find out what's best for me."
So what would Sanches offer to either Jurgen Klopp or Mikel Arteta's sides this season and how much should the English giants be expected to bid for the player?
How good has Sanches been this season?
Although Sanches enjoyed an impressive Euro 2020 with Portugal, his previous campaign in Ligue 1 has been slightly overblown.
Despite being part of a title-winning side, Sanches only started 14 Ligue 1 games because of injury as well as a decision by his manager to start him on the bench for a number of games.
Indeed, by the end of the season the Portugal talent had in fact lost his starting role to Boubakary Soumare, who went on to join Leicester City in the summer.
This season has been a similar story for the 24-year-old, who has been largely out of action for the French side due to a Meniscal injury that has meant he's already missed eight of Lille's opening 17 games of the new league season.
As such, Sanches has only featured in 19 games for Lille this season and has offered just one goal and three assists in return. Not exactly like the kind of form that should be earning a player a move to Arsenal.
How much would he cost to sign in January?
Despite rumours of the Premier League giants spending as much as €40 million on Sanches, the reality of the matter is a little less dramatic than that.
As things currently stand, Sanches is worth €21m after a poor start to the season and would likely cost Arsenal anywhere between €16m-€27m in the January window.
At that price, the club may be tempted to take a punt on the Portugal international, but there's certainly no reason why Sanches should be going for high fees in the coming window.