Lionel Messi: Age, height, wife, boots, stats, tattoos, salary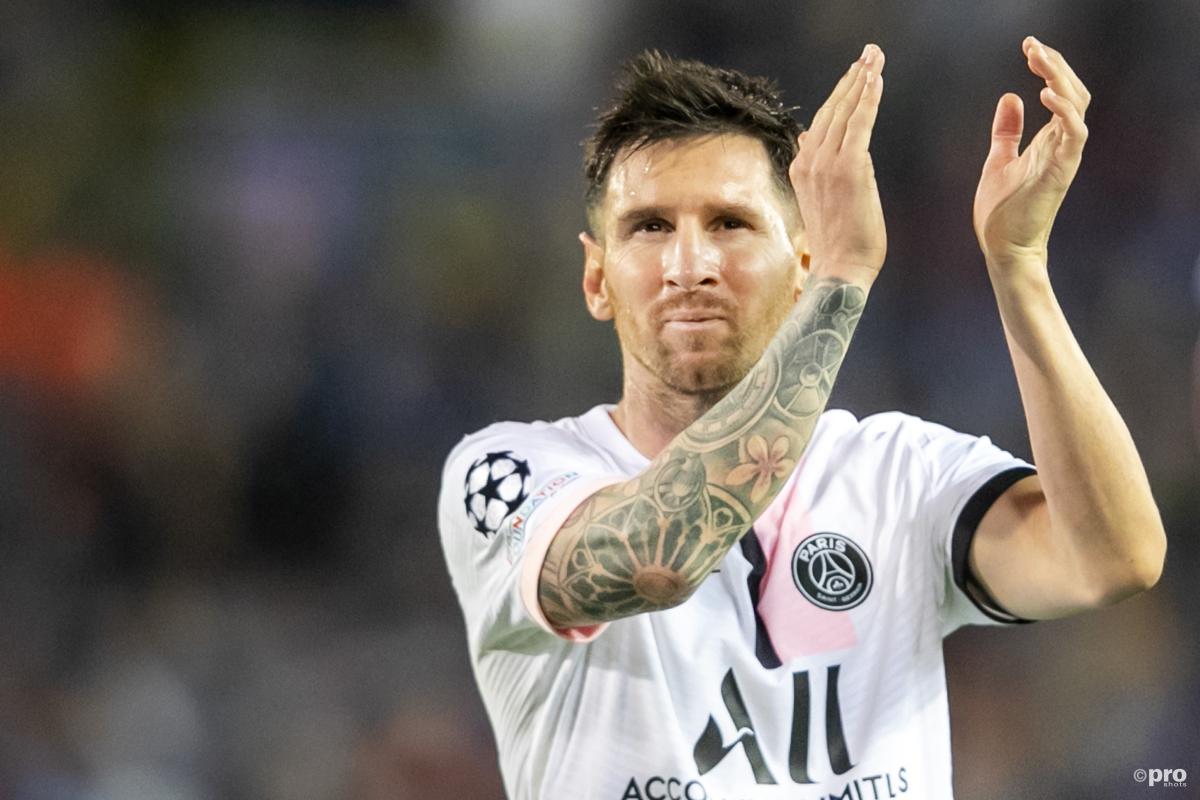 Lionel Messi is regarded as one of the greatest footballers in the history of the game after enjoying a glittering career lasting almost two decades for Barcelona, Argentina and now PSG.
He has broken countless records for club and country and at the age of 24 he still has plenty more to give.
In the summer of 2021 he made a shock free transfer move to PSG from Barcelona.
Here are some of the key questions about Messi that are often searched for by his fans.
How old is Lionel Messi?
Lionel Messi was born on 24 June, 1987. He is aged 34.
What is Lionel Messi's height?
Sancho is 5ft 7in tall, or 1.69m.
What is Lionel Messi's weight?
Lionel Messi is reportedly 67kg, or 10st 5lb.
What football boots does Lionel Messi wear?
Messi wears adidas X Speedflow .1 cleats.
Who is Lionel Messi's wife?
Lionel Messi is married to childhood sweetheart Antonela Roccuzzo. They tied the knot in 2017, having been in a relationship since 2008.
Does Lionel Messi have any children?
Messi and Antonella have three children, all of them sons; Thiago (born 2012), Mateo (born 2015) and Ciro (born 2018).
What tattoos does Lionel Messi have?
Messi has 18 tattoos, as of October 2021. These include a portrait of his mother on his back, a tattoo of Jesus' face on his right arm, a football tattoo on his left leg, as well as a number of tattoos in honour of his children and his wife.
What is Lionel Messi's salary?
Messi earns €37.9 million a season at PSG and his contract expires in 2023, with the option for another year.
How much does Lionel Messi earn and what is the football legend's net worth?
https://www.footballtransfers.com/en/transfer-news/2021/03/lionel-messi-net-worth-salary-contract-argentina
What is Lionel Messi's dog?
Lionel Messi's dog is a Dogue de Bordeaux, or French mastiff. Messi named his dog 'Hulk' and it is renowned for its size and strength.
Who is Lionel Messi's agent?
Lionel Messi's agent is his father Jorge Messi.
What is Lionel Messi's Instagram?
Lionel Messi's Instagram account can be found by clicking on this link.
As of October 2021, he has 274 million followers.
What are Lionel Messi's stats?
Lionel Messi's stats for the current season with PSG can be found below.
Lionel Messi at PSG: Goals, assists, results & fixtures in 2021-22
Messi has broken record after record during his glittering career with Barcelona and Argentina.
He has won a record six Ballon d'Or titles, six European Golden Shoes and has scored the most goals in the history of Barcelona, La Liga and for the Argentina national team.
At Barcelona he scored 672 goals in 778 games.
During his career so far he has won 10 La Liga titles, four Champions Leagues and a Copa America among a host of team and individual trophies.