William Saliba: What next for the Arsenal outcast?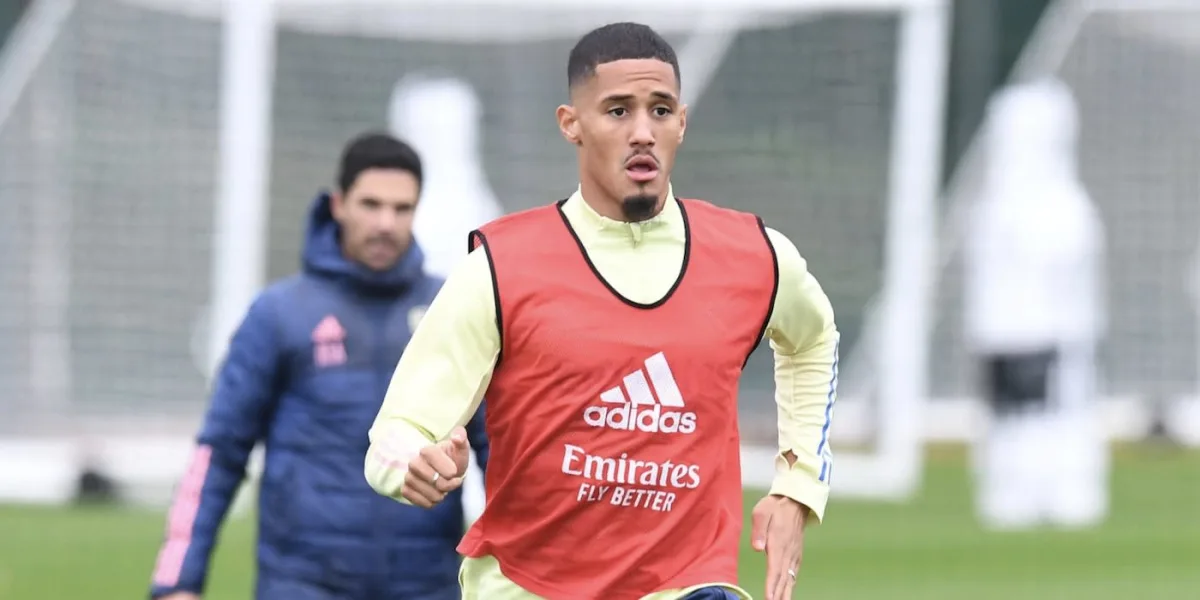 Another night, another absence from the squad for William Saliba. He will take no part on the League Cup tie with Manchester City.
Signed for £27 million in the summer of 2019, the defender awaits his debut for the Gunners.
Of course, he spent last season back on loan at Saint-Etienne. In France, a combination of injuries and the Covid-19 crisis, which caused the season to stop early, stalled his progress.
Since returning to England, though, Arsenal boss Mikel Arteta has simply given a string of excuses as to why he is not being used. Indeed, on Sunday, Saliba complained that he has been "locked up".
Given the chance for the Under-21 side against Wimbledon in the EFL Cup, Saliba was the outstanding player on the field until he was dismissed in the second half, sparking calls from Gunners to see him given a chance in the ailing first team.
While reports from Onze in France have suggested that Arsenal could look to sell the 19-year-old in January, the likelier resolution to his situation is a loan move.
The Athletic report that Saliba wants to move to another English club, although it is possible he returns to France. Saint-Etienne's Mathieu Debuchy has already indicated he would be welcomed back to the club for a third spell.
Where could Saliba go in January?
Although Arsenal are struggling in the Premier League, they are not seriously in the relegation battle. As such, a temporary switch to one of the sides in the lower reaches of the division should not be dismissed.
With that in mind, Fulham would make sense as a possible destination.
The Cottagers have conceded 22 goals in the league this season – only WBA have a poorer defensive record – so would give Saliba ample opportunity to test himself in England's top flight.
The Championship
Without first-team football for the best part of a year, it would be understandable if Saliba's confidence was somewhat fragile. As such, loaning him to one of the top teams in the Championship has been suggested as a possibility.
Again, it has been teams relatively local to Arsenal who have been most heavily touted with signing the young Frenchman. Back in October, both Watford and Brentford were associated with a move for him.
William Saliba snapshot:
| STATISTIC | WILLIAM SALIBA |
| --- | --- |
| AGE | 19 |
| CLUB | Arsenal |
| INTERNATIONAL TEAM | France |
| POSITION | Centre-back |
| STYLE | Ball playing defender |
| CONTRACT EXPIRES | 2024 |
| ARSENAL APPS | 0 |
| ARSENAL GOALS | 0 |
Both have relatively good defences, conceding on average fewer than a goal a game. Saliba could, therefore, have the opportunity of playing competitive football at a slightly lower level but with the added assurance of being in a stronger team less likely to come under intense pressure.
There are other alternatives towards the top of the Championship, of course. While Norwich and Bournemouth lead the way, neither has been flawless defensively and could benefit from a talent such as Saliba.
A drop down the league would be a stern education in English football. The Championship is a physical league this year and would certainly serve to toughen Saliba up.
READ MORE:
Back to France
Saint-Etienne would welcome Saliba back with open arms, particularly as there are rumours abound that Panagiotis Retsos, the man they signed in the summer to replace him, could return to Bayer Leverkusen after a succession of injuries.
Elsewhere in Ligue 1, however, clubs are likelier to be trying to reduce their wage bills rather than adding to it.
Nice could be one exception. With Dante out until the end of the season with a serious knee injury, Saliba's aerial ability and composure on the ball could be just what they need.