Have we just watched the DEATH of Barcelona?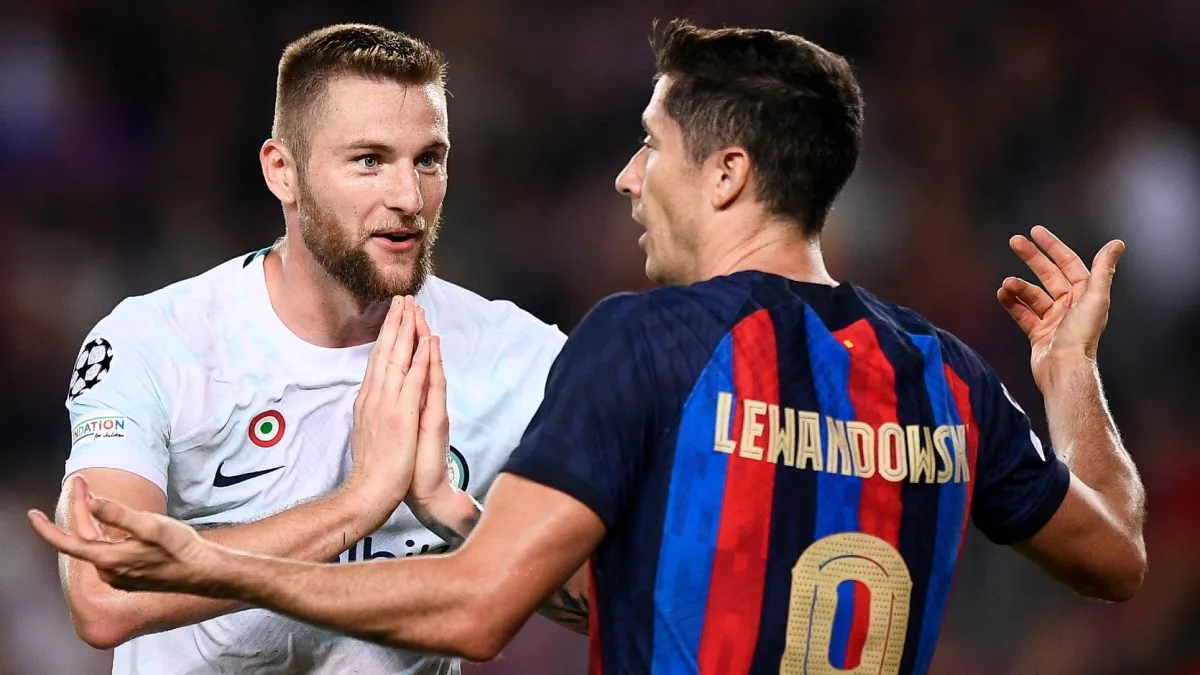 Barcelona are on life support.
This entire project, everything that Joan Laporta has been leading to, was all about how much Champions League cash this squad could generate.
While not seen as a potential winner of the tournament, a good run would have increased revenue, paid off debts, and legitimised the reckless spending that has taken place in the face of endless levers being pulled and money being shifted around.
And the project – 'save Barcelona' - has already failed.
It almost doesn't matter what happens domestically now, with the Clasico against Real Madrid this weekend. This team was built to showcase a revived Barcelona on the world stage. And whilst it's not yet over, this team have failed to live up to their billing.
Full Time #BarçaInter pic.twitter.com/3Yh1HTpjaK

— FC Barcelona (@FCBarcelona) October 12, 2022
From the insipid defeat at San Siro last week where they had all of the ball and none of the goals, to tonight's basketball-style encounter against Inter which finished 3-3 but could have been any score, they haven't been good enough in any aspect of their play.
Xavi insisted that their team were finding their rhythm. He pointed to their excellent defensive performances that have meant they have conceded just one goal in La Liga in eight games.
But the Champions League is a different competition and even in the latter days of Lionel Messi, this looked like a team where the task at hand was well beyond their capabilities.
This is another group stage exit, their second in a row, and they allowed an Inter side that has struggled domestically to create multiple fantastic chances against them. In essence, they were lucky to get a 3-3 result such were the opportunities they gave up to the Serie A side.
Barcelona are on the brink of financial DISASTER 😯#BarcelonaInter https://t.co/KR9KQIulFT

— Football Transfers (@Transfersdotcom) October 12, 2022
Barcelona miles from Europe's elite
It's a galling realisation that Barcelona are miles from Europe's elite, and the manner in which Joan Lapoarta has mortgaged their future with cash-raising exercises, with levers being pulled, debts being deferred, and a whole manner of underhand tactics, none of it has worked. It has failed - Laporta has failed.
Robert Lewandowski, the marquee arrival, and Raphinha, another expensive purchase, were arguably their shining lights. The latter's wonderful pre-assist put them in front, while Lewy's late two goals kept their hopes alive. They now need a battered Viktoria Plzen to hold Inter at San Siro to stay in the tournament and that hasn't looked like happening with their -13 goal difference in the group.
Much was invested in bringing in these players and yet the defence totally let them down. Gerard Pique was so poor it should be his last ever appearance for the club, while Eric Garcia looks exactly what he is - a Manchester City reject that isn't even good enough to be considered as such.
The recruitment by Laporta was hugely expensive, and also, damningly, inadequate. Barcelona have mortgaged their future, and for what - for this?
It's time to come to the realisation that the next generation of football fans might have no concept of what a globally relevant Barcelona looks like - and we saw the foundation of that in a totally bonkers Camp Nou tonight.