Mbappe's mother likes tweet revealing why he rejected Real Madrid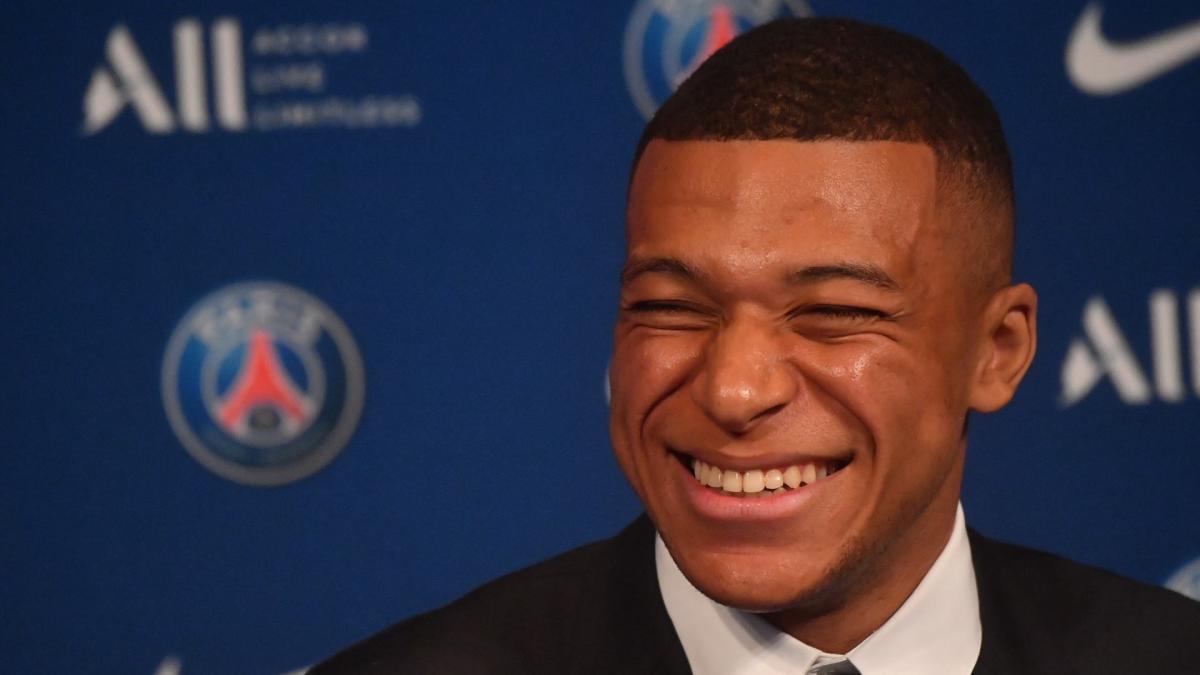 When Kylian Mbappe signed his new contract with Paris Saint-Germain, he spoke at length about the reasons why he wanted to stay. There was the fact that he wanted to remain in France, that he was excited about the new sporting project and more.
However, there wasn't much discussion of why he rejected the chance to join Real Madrid. At the press conference for his contract renewal, just one Spanish journalist was allowed to ask the forward a question, so it's still something of a mystery why he suddenly decided not to follow his dream of wearing the famous white jersey.
On Saturday night, though, one theory was put forward on Twitter and Mbappe's mother, Fayza Lamari, liked that tweet. The theory came from French journalist Herve Penot, who wrote: "[Real Madrid's Champions League victory shows why Mbappe was right to stay at PSG. What is the added value of going to the Spanish and European champion? None. It would be impossible to do better than what they've just achieved, even by scoring 70 goals. In Paris, though, he can make history. Perhaps from next year?"
Voilà pourquoi @KMbappe a eu raison de rester à @PSG_inside . Quelle est la plus value d'aller chez un champion d'Espagne et d'Europe ? Aucune. Impossible de faire mieux même en marquant 70 buts. A Paris, il peut marquer l'histoire. Dès l'année prochaine ?

— Herve Penot (@hpenot_lequipe) May 28, 2022
It's a fair point, as Mbappe would have been under immense pressure had he joined Real Madrid this summer after a Champions League triumph. Thibaut Courtois has previously spoken about how difficult it was for him to join in 2018 after the third European Cup in a row and it would have been similar for Mbappe, knowing that the best he could hope for would be to match the successes of 2021/22.
Florentino Perez discusses Mbappe's rejection
The Mbappe decision also came up in a post-match interview with Florentino Perez on Saturday night.
The Real Madrid president's response was simply: "Today, Mbappe doesn't exist. Today, what exists is the party of Real Madrid, its players and its fans."