Who is Antony? The Ajax star wanted by Liverpool, Barca and Bayern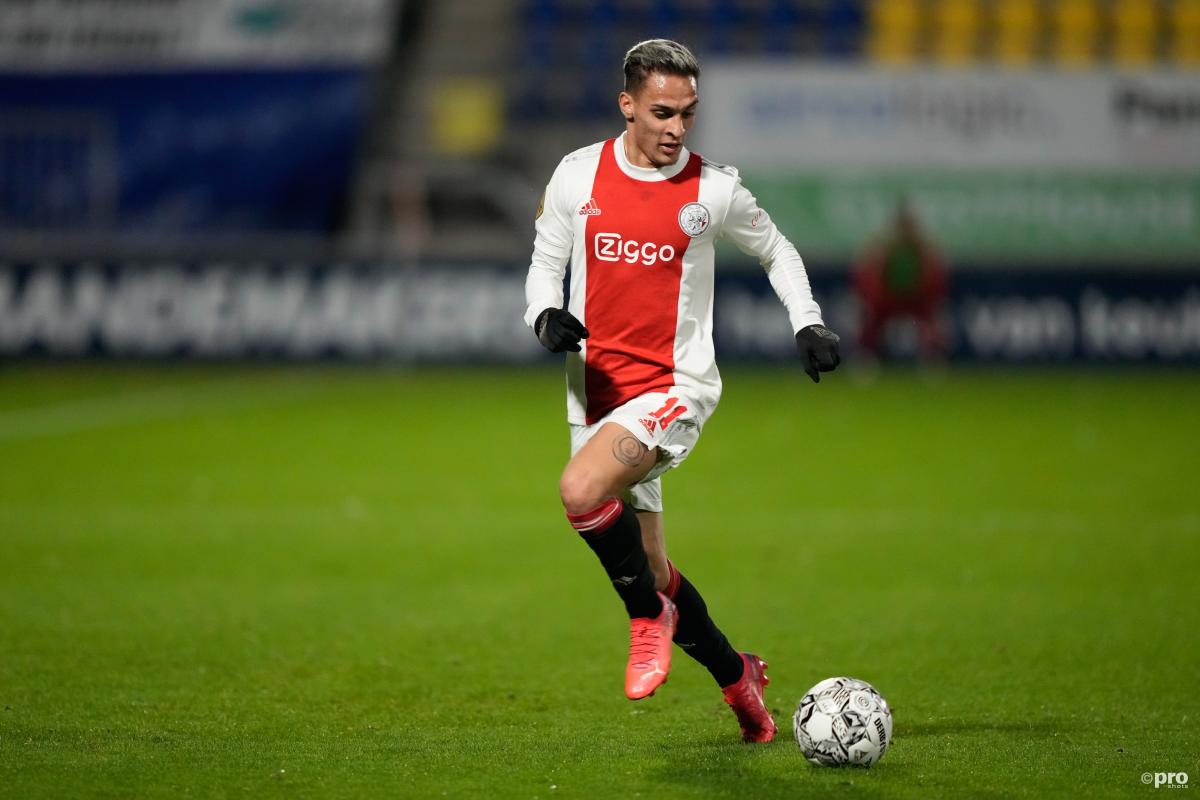 Ajax starlet Antony has seen his reputation in Europe skyrocket, putting the entire continent on notice with his performances for the Dutch giants.
He has been a revelation since joining Ajax in 2020, immediately becoming one of the side's key players and best young talents.
After impressing coming out of his native Brazil, he has taken the next step by moving to Europe and it could be the first of many big steps he takes going forward.
Both in domestic and Champions League action, Antony's quality has brought himself a long list of suitors, and a big move could be on the cards.
What position does Antony play in?
Antony plays on the right side of midfield or attack, adept cutting in on his left side to threaten opposition defences.
How good is Antony?
Antony has not only fit in at a higher level, but he has immediately stood out against top opposition in the Champions League.
Through the first five matches in the 2021/22 Champions League group stages, Antony recorded a remarkable five assists and a goal as Erik ten Hag's side have dominated Group C.
With typical Brazilian flair, Antony's first thought is forwards every time he gets the ball, no matter what situation he finds himself in and no matter how many defenders are around him.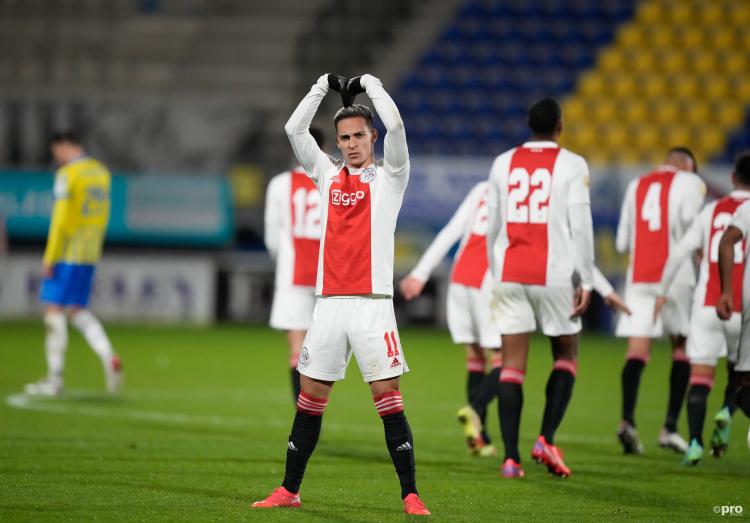 He has an eye for audacity, with flicks and tricks to beat his opponent and carve out chances to score for both himself and his teammates.
An expert at nutmegging opposition defenders, Antony earned a debut for Brazil in October 2021, playing five times for the national team before the turn of the year and scoring his first goal on his debut. He also played in the Brazil side that won the Olympic gold medal in Tokyo in 2021.
Antony is truly a modern attacker – a triple threat on the ball. He can beat a player with a bit of wizardry, he can split a defence open with one pass in behind and he can take it all the way and score it himself as well.
Ten Hag himself admitted in November 2021 just how good Antony is, conceding it would be likely that his star man would be prised away from Amsterdam Arena if his form continued.
"He is going through an incredibly beautiful development. Especially if we perform in the Champions League, then it is clear that he will come into the spotlight and be interesting for a lot of clubs," he said on ESPN's Good Morning Oranje at the time.
"If you play a role in the Brazilian selection, it is clear that he will be pulled. From a sporting point of view, it is clear that he is an incredible talent."
Antony is now being targeted by just about every top club in Europe as a result, and Ten Hag's attitude would certainly make it seem that any one of those clubs could poach him in the near future.
Which clubs are interested in Antony?
Make no mistake, just about every top European club chasing major honours has been linked with Antony's name recently.
Living in an Antony world 🌎 pic.twitter.com/g4pWZpm5VR

— AFC Ajax (@AFCAjax) November 22, 2021
Liverpool, Manchester United and Manchester City want to bring him to the Premier League while Bayern Munich want to bring him over the border from Netherlands to Germany.
Both Real Madrid and Barcelona are also believed to be keen on the Brazilian wonderkid, creating quite an interesting tussle in the transfer market and a tough decision for the player to make.
When does Antony's contract expire?
Antony's current deal at Ajax isn't set to run out until June 2025, so Ajax would have no reason to sell in the absence of a large bid.
He is believed to be earning in vicinity of €23,000 per week at Ajax, which only places him somewhere around the middle of the payment structure at the club.
How old is Antony?
Antony was born on February 24 2000, making him 21 years old.
What is Antony's height?
Antony is measured at 172cm tall, or 5ft 6in.
What is Antony's weight?
Antony is believed to weigh around 65kg.
What football boots does Antony wear?
Antony is wearing Puma football boots in the 2021/22 season, lacing up the Puma Ultra 1.3 cleats on matchday.
What is Antony's Instagram?
Antony has 1.8 million followers on Instagram as of November 2021.
Who is Antony's girlfriend?
Antony is married to Rosilene Silva, and the pair have a two-year-old son.