Haaland to Real Madrid is 'blocked'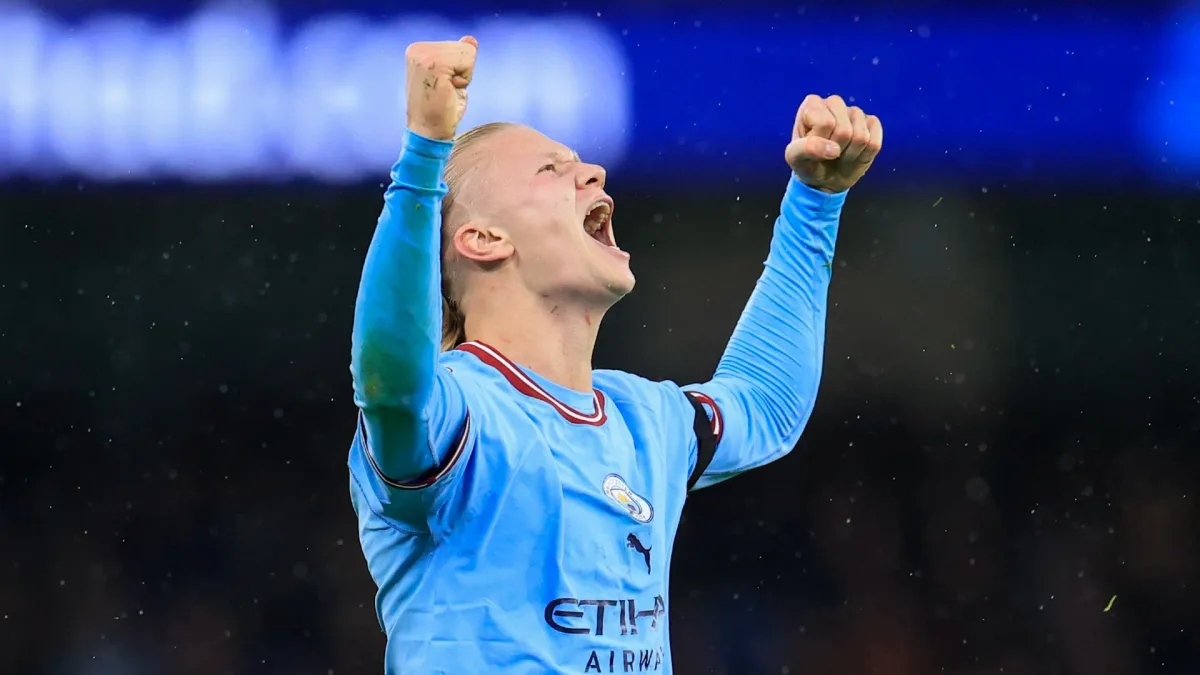 Real Madrid may opt against pursuing a move for Erling Haaland, with a deal for the Manchester City striker set to be 'blocked' due to the Spanish side's recent transfer activity.
Haaland is understood to have a release clause of around €200 million which becomes active for non-Premier League teams in 2024 and Real were believed to be frontrunners for his signature as they seek a long-term replacement for Karim Benzema.
However, Palmeiras wonderkid Endrick will join Real in 2024 when he turns 18 after agreeing a €72m move last month and it is believed the teenager's arrival has ended any desire to sign Haaland, according to El Chiringuito correspondent Josep Pederol.
Reports have also suggested that there is an 'anti-Haaland' clause in Endrick's contract, with the 16-year-old only willing to join Real if he was assured the club wouldn't also sign an elite striker in the same window he arrives.
BLOCKED: The details about Endrick's Real switch and the 'anti-Haaland' clause
As a result, Spanish outlet AS claims Real will look to short-term striker options this summer, similar to the loan arrivals of Emmanuel Adebayor and Javier Hernandez in years gone by, with current backup Mariano expected to leave the club.
Benzema's contract with Madrid expires at the end of the season and, while he is expected to renew for a further year, the club are still keen to sign a striker as a cover for the 35-year-old.
Real Madrid to push for 'emergency' Bellingham move
Real's priority this summer is still to secure the signing of Jude Bellingham, with the Dortmund midfielder set to choose between Madrid, Liverpool or Manchester City as his next club.
AS reports that Bellingham's arrival is now considered 'an emergency' due to the declining form of veterans Luka Modric and Toni Kroos, with the club accepting that they may have to spend around €150m to sign the 19-year-old.
TARGETS: Real Madrid's Bellingham alternatives
Such an outlay could further harm the likelihood of Haaland joining Real, with the club reluctant to sanction two record-breaking signings in successive years.
While there is plenty of time for the situation to change and develop, it appears Real have settled on Endrick as their Benzema successor, potentially ruling out moves for Halaand and fellow long-term target Kylian Mbappe.