Frenkie de Jong hits out at Barca over Man Utd transfer saga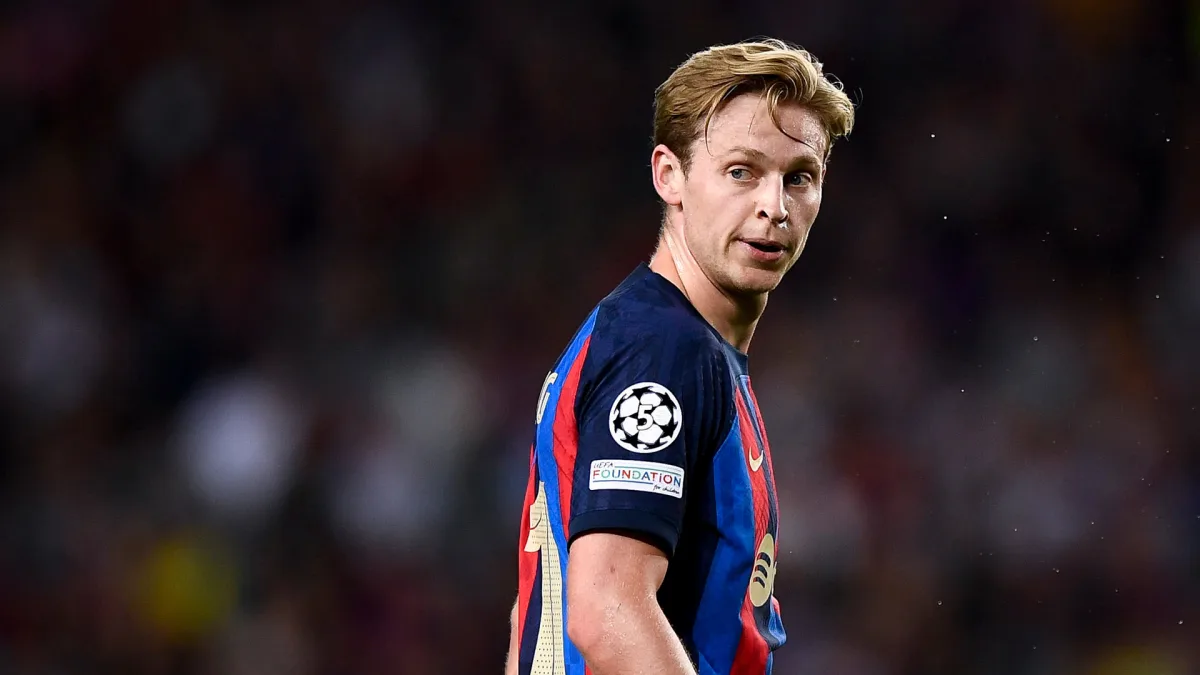 Frenkie de Jong says Barcelona were trying to force him out of the club amid interest in the Dutch midfielder from Manchester United this summer.
De Jong to United was perhaps the longest running transfer saga of the summer.
New United coach Erik ten Hag wanted to be reunited with a player he won the Dutch domestic double with in 2019, and Barca were keen to offload one of their highest earners amid a financial crisis which threatened their very future.
In the end, De Jong stayed, still owed €17 million in deferred wages by his employers but believing they could pay it having activated "financial levers" under Joan Laporta, and content to stay at what he once described as his "dream club" anyway.
READ: De Jong FLATLY rejects January move to Man Utd
But now the 25-year-old midfielder - who is part of the Netherlands squad for the winter World Cup in Qatar - has spoken out against the higher ups at Camp Nou.
"One day a paper published details of my contract," he told Dutch daily newspaper De Telegraaf. "I didn't leak it and only one other party knew about it, so it had to be the club who did it.
Man Utd's Frenkie de Jong scoring for Barcelona 😉pic.twitter.com/FcCqI3ZRyV

— Football Transfers (@Transfersdotcom) August 25, 2022
"Suddenly there was a letter in which the question was asked whether my contract was still valid because the previous president made the contract. I was very annoyed the club did this, but I had no further influence on things.
"I blame these people, but I have nothing to do with them. Yes, they are Barca for me because they lead the club. But I don't see them when I'm at the club. I have nothing to do with them in my daily life.
READ: Barcelona's banter era: 2017 until… today?
De Jong not angry at Xavi
De Jong has had increased competition for his place in midfield this season with the emergence of Gavi alongside his fellow academy graduate and Golden Boy winner Pedri - both of whom have signed new contracts with €1 billion release clauses - but he insists he is happy with his manager, Xavi.
"He left the possibility of my departure open as he never came out and said: 'Frenkie's staying no matter the financial situation', but I really don't put the blame on Xavi," De Jojng continued. "I never got the feeling that Xavi was against me. To the media he said that he was happy with me but that there's also the financial part of the club.
"I think it was difficult for him to speak about this. He's not the one making these decisions. I'm very happy in Barcelona. When I play it's great and in terms of living here life is perfect. I see myself at Barcelona for as long as possible. I personally hope for another eight or 10 years."