Koeman claims Barcelona blocked transfer for Liverpool star 'to annoy me'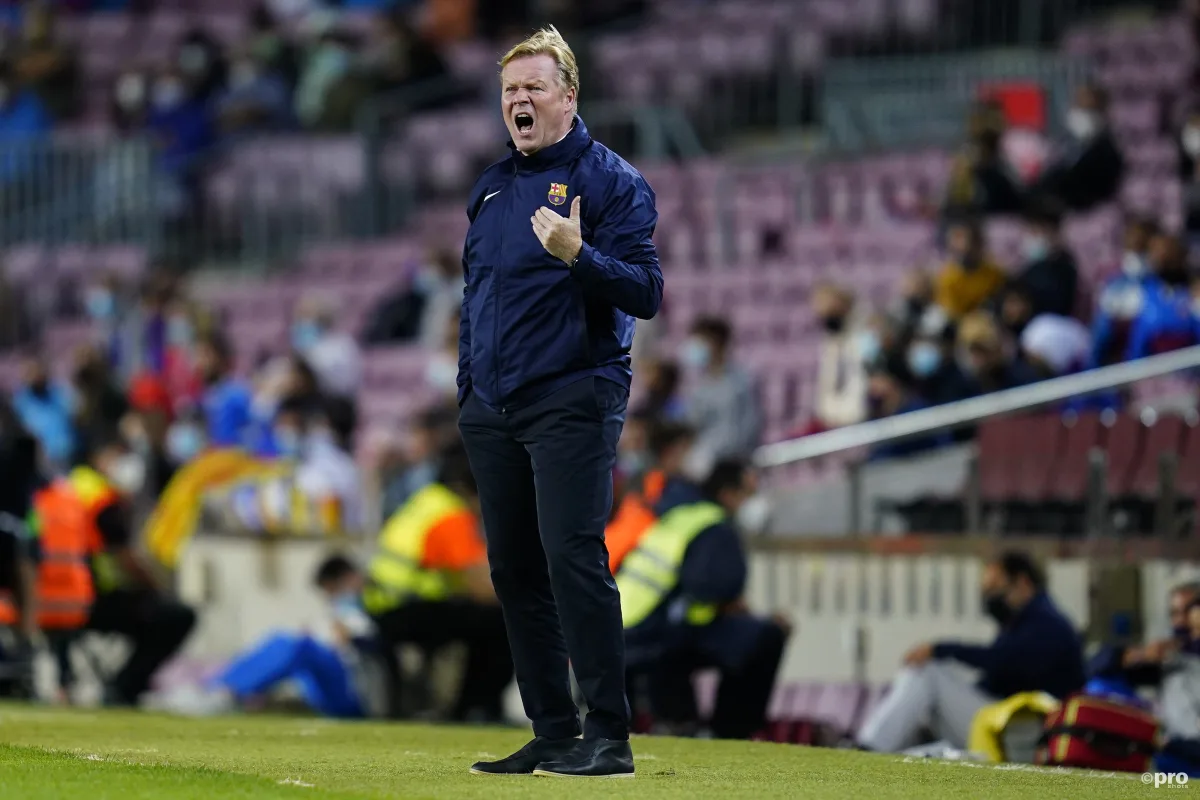 Ronald Koeman has claimed Barcelona blocked one of his signings because Joan Laporta 'wanted to annoy' him during his time at the club.
Koeman, who left Barcelona last October after 14 months as manager, wanted to bring then-Liverpool midfielder Georginio Wijnaldum to the club when the midfielder was due to become a free agent last summer.
However, Laporta and Koeman failed to see eye-to-eye on a number of issues and the Dutch boss - now in charge of his country's national team - has pointed the finger at the Barca president for the transfer's failure.
"I tried to sign Wijnaldum for Barca but I failed because the President wanted to annoy me more than bringing in a player," Koeman told Dutch outlet AD.
"That delayed the operation and for that reason, he opted for PSG. Otherwise, he would have played for Barcelona."
Wijnaldum ended up signing a three-year deal in Paris but went on loan to Roma after a disappointing debut season in France, where he only made 18 Ligue 1 starts.
Wijanldum 'very emotional and sad' after injury
Wijnaldum played just 11 minutes for Roma before suffering a fractured tibia in training, which will see him spend a five-month spell on the sidelines, keeping him out of the upcoming World Cup.
The former Newcastle man had not spoken about the injury that he picked up a month ago but recently opened up about the ordeal on his Instagram account.
A quick update from me. The last weeks I was very emotional and sad, but I've learnt to accept the situation how it is and my recovery is going well. Thanks to everyone for all messages and support. It gives me power to come back as quick as possible. Hopefully see you soon. 💛❤️ pic.twitter.com/0v8z8VPUtB

— Gini Wijnaldum (@GWijnaldum) September 20, 2022
"Since my injury I didn't respond or send a video out simply because I was really emotional and sad about the situation around my injury," the 31-year-old explained.
"First of all I want to say sorry, second I can say that now I'm in a really good space with my rehab programme. I accept the situation as it is and that is why I can now give 100 per-cent in my rehab. Everything is going well.
"It gives me power to come back as quick as possible. I know it's really difficult for you guys because I just joined the club and you all had really big hopes that we would make it a really good season, but there is still time.