'Jude Bellingham wants to play for Real Madrid'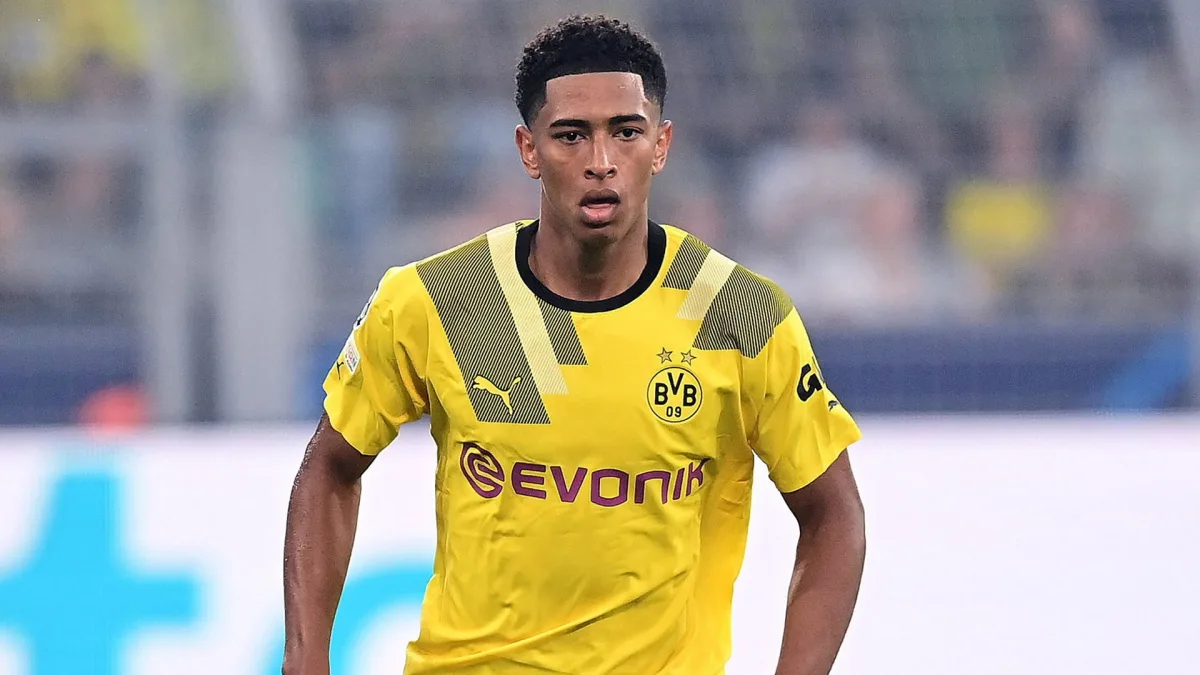 The summer of 2023 will be dominated by Jude Bellingham's transfer saga, given his remarkable development at Borussia Dortmund in recent times.
Bellingham has improved greatly in his three seasons at Dortmund, even becoming a permanent fixture in Gareth Southgate's England squad ahead of the World Cup in Qatar.
A number of Europe's top clubs are interested in the midfielder, but only a handful will be able to afford him as the Bundesliga side will demand a big fee for their star man.
READ MORE: Jude Bellingham's asking price revealed to four transfer suitors.
One of those teams is 14-time Champions League winners Real Madrid, who Bellingham is reportedly keen on joining.
The former Birmingham City star has been heavily linked with a return to England, but journalist Jose Alvarez reports that he wants to become the next Galactico.
Bellingham could be seen as the long-term replacement for Luka Modric in the centre of Los Blancos' midfield.
Ranking the four contenders to sign Bellingham
The Red Devils have always maintained an interest in Bellingham, going all the way back to 2020, when the player was still at Birmingham City, but were unable to get a deal and he went to Germany instead.
They'll be ruing their error now, and will have to fork out over €100 million for Bellingham now, something that seems a bit too much, considering the other areas in the squad they have to improve.
A lot of it may also come down to Manchester United having Champions League football, which seems uncertain this early in the season, despite their good start to the campaign.
Chelsea have been unafraid to spend under new co-owner Todd Boehly, and they've been taking risks as well, such as the sacking of Thomas Tuchel last week.
They were the biggest spenders this summer, and spent the most of any transfer window in history, giving an indication that they'll be willing to go big next year as well.
Bellingham would be a statement signing and would eclipse the fee they spent on Wesley Fofana this year, but, once again, the player will want to see the club's progress under new boss Graham Potter.
Florian Plettenberg on Jude Bellingham: "He is an upcoming superstar player and I am totally convinced he will leave Dortmund in 2023. Maybe to Liverpool, maybe to Manchester United. I think these are two teams who can have very good chances to get him." [@Plettigoal] pic.twitter.com/B02SEr0Xdv

— United Zone (@ManUnitedZone_) September 16, 2022
Real Madrid
Real Madrid had a fairly conservative summer transfer window, signing only one player and making big sales, such as that of Casemiro to Manchester United.
They weren't able to bring in Kylian Mbappe from Paris Saint-Germain, leaving them with some money left over, and Bellingham could be the young star they do end up getting.
Los Blancos have a starring team, filled with talent and experience, and Bellingham would fit in well amongst a group of stars bound for success in the long run.
Liverpool
A return to England is likeliest to happen with Liverpool for Bellingham, who have maintained an interest in the player for a very long time.
He would fit in well with a manager like Jurgen Klopp as well, who has the experience of managing young players well, and he could make Bellingham even better.
There was a suggestion Liverpool didn't spend big this year to save up for Bellingham in 2023, and that's a possibility – one that could bring a great long-term improvement to the team.