Marc Cucurella and five academy players Barcelona let go too soon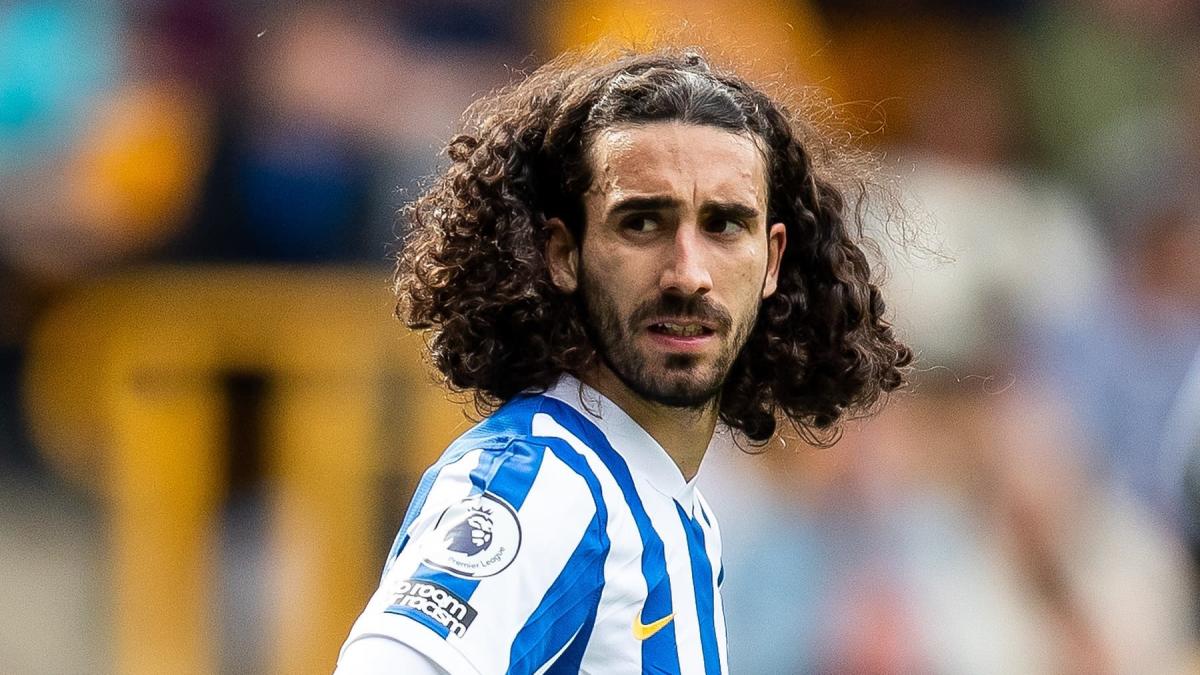 Chelsea have completed the signing of Brighton's Marc Cucurella in a deal that will cost the Blues around £62 million, as they look to strengthen their wing-back positions,
The Spaniard has been Brighton's most impressive player over the past season, and he was linked with a move to Manchester City, before Chelsea showed interest.
Having moved from La Liga in 2021, the left-back has grown, and having previously been let go by Barcelona, he's showing why they were too soon to let go.
He's not the only one to show that, as in recent times, there are several players the Blaugrana have let go too early.
Marc Cucurella
Cucurella is the most recent example of a player leaving Barcelona and having success elsewhere, having gone through the club's academy between 2012 and 2017.
He left the club in 2020 having made one appearance for the senior team, and had success at Eibar and Getafe in La Liga, before his Brighton tenure, where he became one of the league's best full-backs.
Now, Cucurella has become the most expensive wing-back of all-time, having had one excellent season on the south coast of England, while Barcelona are looking for Jordi Alba's long-term successor.
Such an interesting career path for Marc Cucurella. Left Barcelona to go to Eibar and Getafe, the two least La Masia-ey clubs in LaLiga, and arrived in England as such as well-rounded player. He's worked so hard for this opportunity.

— Euan McTear (@emctear) August 2, 2022
Thiago Alcantara
Another player who is now shining in the Premier League is Thiago, who has done well with Liverpool after a few excellent years with Bayern Munich.
The midfielder left Barcelona in 2013 having come through their academy, after facing competition in midfield from the likes of Xavi, Andres Iniesta and Cesc Fabregas.
He has since had a successful spell with Bayern, ending his last season with a treble, before going on to join Liverpool and having domestic successes.
Mauro Icardi
It's easy to forget how talented Icardi is, largely due to his name being in the news for off-pitch reasons, but he was a fine forward at his best.
He left Barcelona in 2011 and always maintains his decision was right, having done well for the club's youth team between 2008 until his departure.
He has since had a great Serie A career with Sampdoria and Inter, albeit often overshadowed with issues, and also contributed to Paris Saint-Germain's recent domestic successes.
Mauro Icardi returns to Barcelona tonight with Inter for the first time since playing for Barca at La Masia.

🎥 @FCBarcelona pic.twitter.com/e6kp9In7Hk

— Football Tweet ⚽ (@Football__Tweet) October 24, 2018
Mikel Arteta
Arteta's career is largely remembered a competent Premier League midfielder with Everton and Arsenal, but at the start he was with Barcelona.
He started off in 1997 with the club's academy, and made his way through the C and B teams, before going out on loan to PSG on loan.
Eventually, he joined Rangers after it was clear he would have no future with Barcelona, and has since succeeded in the Premier League.
Pepe Reina
Another player who left Barcelona for a strong career in the Premier League is Pepe Reina, who made a fair few appearances for the Blaugrana before leaving.
Reina was at Barcelona between 1995 and 2002, making his way from the youth sides and playing 41 times for the senior team.
He was then displaced by the competition, found his feet at Villarreal before successful spells with Liverpool and Napoli later in his career.