Lewandowski signing proves Barcelona's transfer policy is a total mess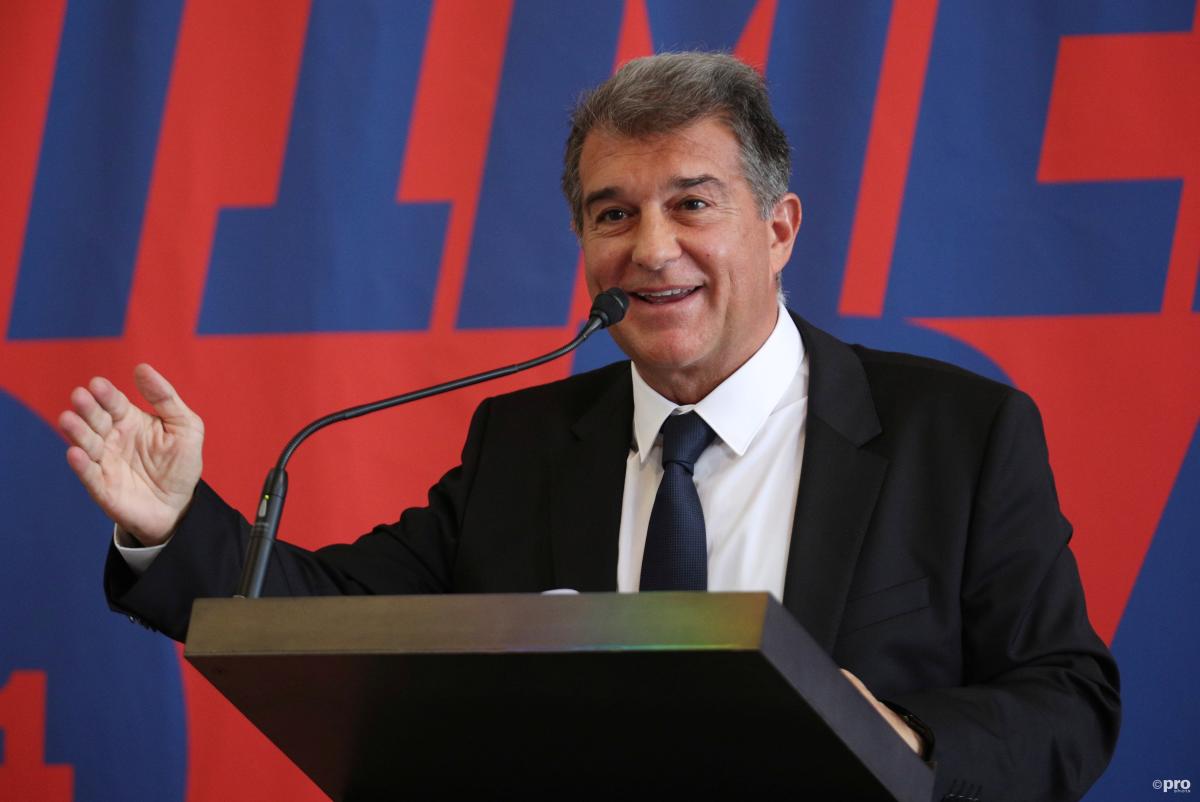 Barcelona are used to being linked with multiple players every summer.
It's part of the game in Spain for the big two clubs to have a consistent flow of transfer rumours, credible or not, to keep the daily sports newspapers ticking over.
The problem with the rumours at this moment in time, is that Barca's transfer policy appears so scattergun that any of them could conceivably be true - and that's not a good thing.
The club's financial situation is obviously well-known. They are €1.3 billion in debt. That's a gigantic number.
There are some changes that might help to redress the balance; returning to the Champions League guarantees revenue. Philippe Coutinho's monster contract is now off the books and Antoine Griezmann's will not be far behind.
So there's scope there. And the departure of Frenkie de Jong, should it happen, will raise around €75 million. Finally, the huge Spotify naming rights deal will go some way to alleviating the situation of a club which was, for a period, at the precipice.
Ferran Torres' signing
But quite a lot of what president Joan Laporta has done, and said, regarding acquisitions has made little sense. When he burst in he was bullish about keeping Lionel Messi and who he could acquire around him, but Messi left and the finances were laid bare - big arrivals weren't going to happen.
Then in January, despite the situation suggesting it was impossible, Ferran Torres arrived for €55m along with Pierre-Emerick Aubameyang. These deals seem to confound reality or, as was more likely, simply shoved the problem down the road, to seasons in the future.
Now De Jong's situation is illuminating; a narrative is being painted of him being a failure at Barcelona, but circumstances have conspired against him and, in any event, he was for spells one of the best midfielders in Europe at the end of the 2020/21 season.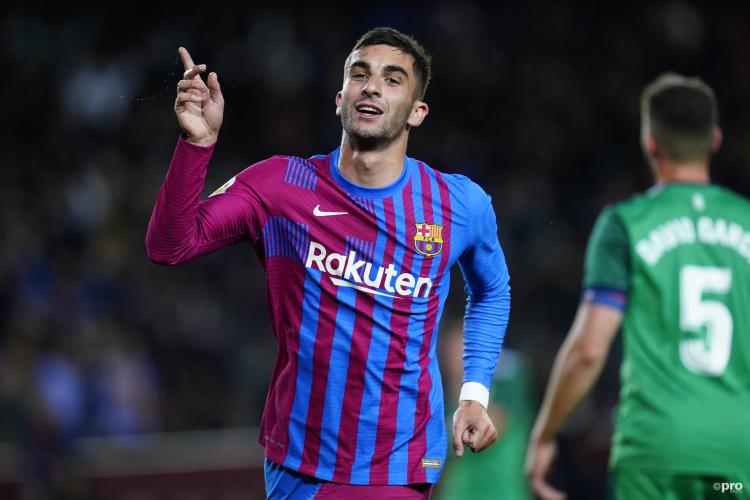 It's a story being told to justify his sale for no other reason than money. A pre-season with Xavi in charge, with the Dutchman's passing range, is surely more of an ideal fit than the story that is being told. It's clear, he's on a big contract, he's a sellable asset and he needs to go.
And now reports regarding Andreas Christensen and Franck Kessie's free transfers can't even be registered due to a lack or money. It's all very unclear.
Renewing Dembele's deal
Barcelona have been treated dreadfully by Ousmane Dembele and his agent, Moussa Sissoko, and yet their transfer standing means that they are desperate to make an injured mercenary hang around for a new contract.
It amounts to Stockholm Syndrome at this point - he's only featured in around 50% of Barca's matches due to injuries and other causes, and yet the club were desperate to keep him. Of course, the deal Dembele has now signed is a reduced one, but they've keep an expensive asset on the books despite signing Raphinha from Leeds for €65m this summer.
It is, in fact, a longing to retain a franchise player that other clubs might crave, in spite of themselves. It seems within Barcelona there is a need to be relevant with some players but not with others, team building by perception rather than relevance.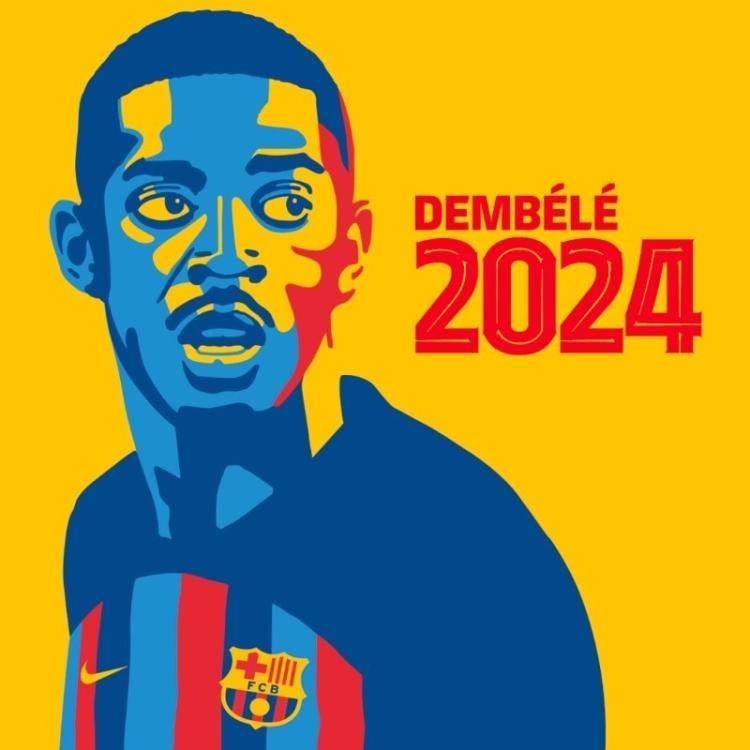 This is no use to Xavi but it seems he doesn't have much to do with it. He is left playing games because he doesn't really know what Laporta or sporting director Mateu Alemany will do next.
He has to leave every single transfer story open-ended because he's not sure who he can get and who he can't.
Lewandowski addition
In the fourth forward acquisition of 2022, following the arrivals of Ferran Torres, Aubameyang and Raphinha, Robert Lewandowski has joined the club from Bayern Munich for €50m.
A 33-year-old, who had just one year left on his Bayern deal, has joined Barcelona and will provide the Blaugrana with a world-class forward. But, Aubameyang was signed in January, and the direction of the club seemed to be heading towards the younger generation. Gavi, Nico, Pedri and Ansu Fati have all progressed into the first-team, Christensen, Kessie and Raphinha are all in their mid-20s, but Lewandowski is a step the other way - wanting immediate success without the money or resources to achieve that.
Barcelona have no transfer identity
And therein lies the problem. Barcelona might want to represent an overriding transfer approach or philosophy but the truth is that they don't have one. They are linked with every player because they are linked with every agent.
The lack of joined-up thinking in the reporting is absolutely represented in the lack of joined-up thinking in the club, where a recreation of the philosophy of La Masia is the priority. The difference with the club's golden age, however, was that a generation of men knew what the idea was, and external, world-class talent could be built on top of it.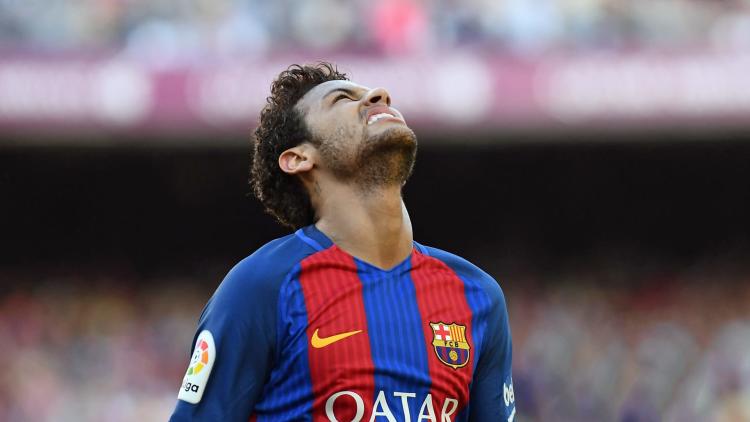 Thierry Henry, Dani Alves, David Villa and Neymar were powerful supplements.
This situation is fundamentally different. The La Masia talent in-house is either too old, or too young. The players they are being linked with either fit because they are in line with Barcelona's way of playing, or they're cheap, and they can buy them.
There's no in between. Raphinha, Robert Lewandowski, Kessie, Christensen... these are players that were largely available, rather than desirable. Add Cesar Azpilicueta and Marcos Alonso's name into the mix if they are also added.
And they may end up pushing other more important players out of the team. With Kessie coming in, even if De Jong leaves, what happens to Nico, Gavi and Pedri in a 4-3-3 with Sergio Busquets still hanging around?
In defence, Ronald Araujo has just signed a new deal, while Andreas Christensen has arrived, and Alonso and Azpilicueta are both wanted. Clement Lenglet has joined Tottenham on loan, but Eric Garcia and Gerard Pique are still there, while Jules Kounde is also wanted. It seems like buying players because players are there, rather than any need for them.
And, of course, the attack. Memphis hasn't been bad, but he seems a level below Barca. Aubameyang has another year at best. Torres needs to come good. And there's the unknown quantity of Ansu Fati. In short, good teams have a rough idea of their starting XI, plus one or two, ahead of the new season.
Barcelona have absolutely no idea at this point. And this is not going to end well. This team's transition is going to take a lot longer than Cules realise.