Who needs Haaland when you have Benzema?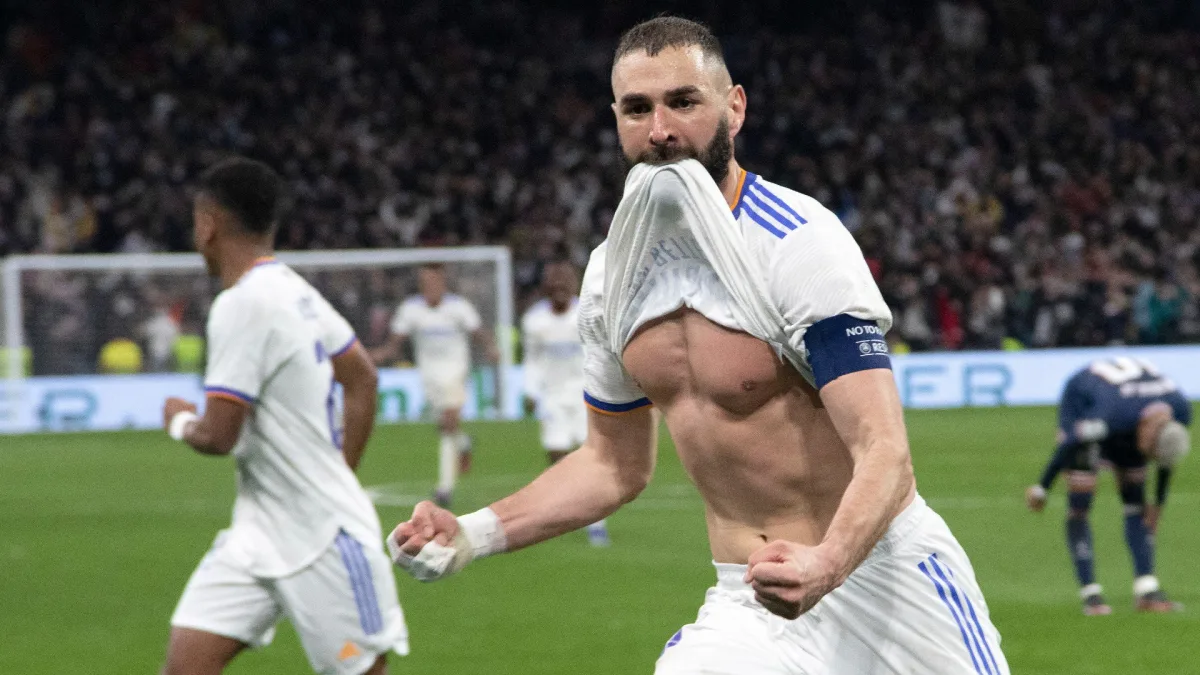 Erling Haaland may be the hottest property on the football transfer market as the summer window approaches, but sometimes it's better to simply settle for what you've got.
When you've got Karim Benzema in your ranks, just as Real Madrid do, that decision becomes simpler.
Article continues under the video
While there have been reports that Los Blancos wanted both top priority Kylian Mbappe and Haaland to join up this summer, recent days have suggested that president Florentino Perez has performed a U-turn.
Marca reported on Friday that Haaland has been overlooked for two main reasons. Firstly, Real Madrid are concerned about the bonus payments that will be made to the striker's entourage, but secondly they are worried by the constant string of injury niggles that the Norway international has suffered over the last year.
Coming to such a decision cannot have been easy. After all, Haaland is widely considered to be the world's best No.9 of the decade and is arguably a more formidable goal scoring machine even than Mbappe. At just 21, he would represent a long-term investment.
Real Madrid, though, have a timeless option in the form of Karim Benzema, one of a growing breed of footballers who are keeping themselves in peak condition well into their 30s. Indeed, when the France international star scored against Celta on Saturday, it marked his best ever goal return in a single campaign. Given that he is 34, that is quite some achievement.
After Celta equalised, it was, of course, the former Lyon star who grabbed the winner.
Benzema, like his club, faces a crossroads summer. With just a year left on his contract, his future is in doubt. If Haaland joined, he could face the prospect of playing out the final year of his deal as little more than an alternate option. That would be unjust reward for a spectacular season in which he has been instrumental in another league title and a good run in the Champions League.
In essence, Benzema has made Real Madrid's difficult decision over Haaland easier, and he underscored that in a timely manner with his Celta strike.