The 10 La Liga players to explode in the last six months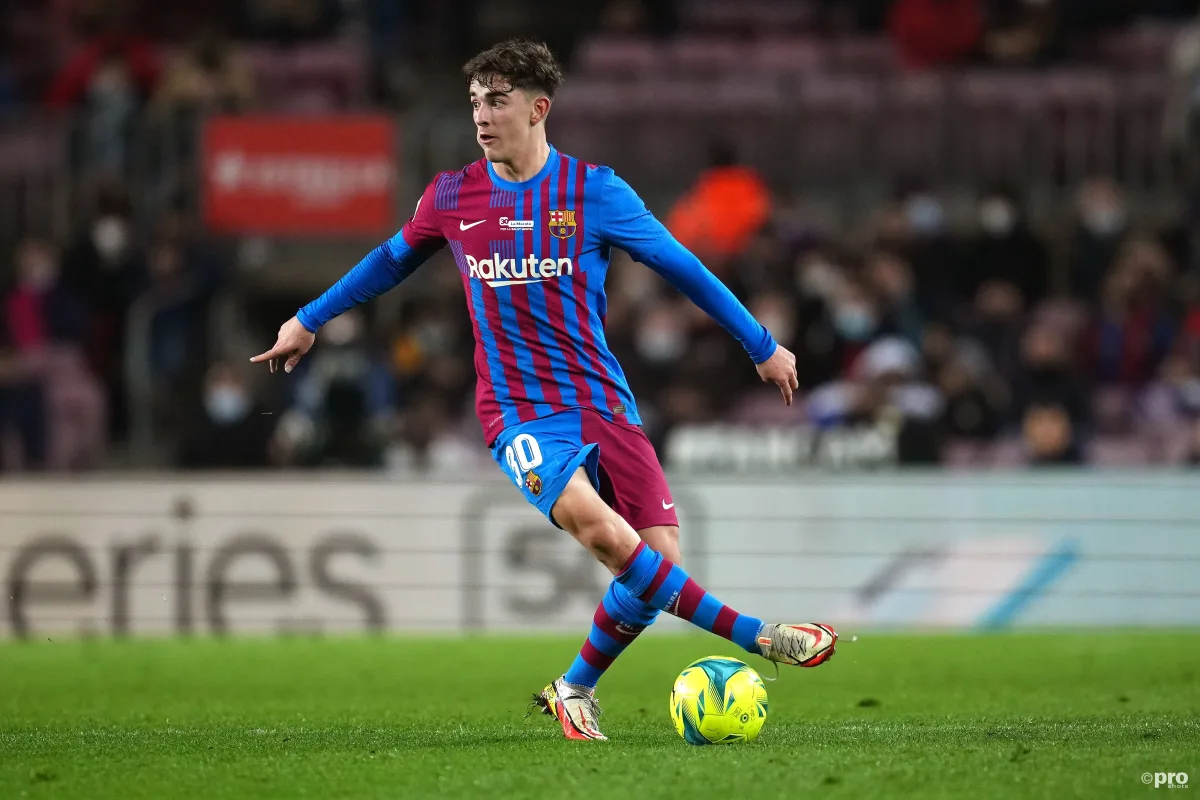 Barcelona's Gavi is the most-improved La Liga player of the last six months, according to SciSports.
Using in-game data to calculate the performance of every player in the league, the young Spaniard has statistically enjoyed the greatest improvement in his personal level.
Barcelona head coach Xavi has put some emphasis on youth since taking the hotseat at the dugout, which is why Gavi is already considered a key player within the squad despite being just 17-years-old.
He has made 25 appearances in the 2021/22 campaign, benefitting from his fast-track to the senior squad.
Barcelona have three players in the top 10, as alongside Gavi is fellow central midfielder Nico, plus forward Abde Ezzalzouli. All of these players are young and have received significant boosts in their SciSkill ratings due to their exposure to first-team football at a high level compared to last season when they featured for Barca B and lower.
Interestingly, our top 10 is actually dominated by Rayo Vallecano.
The Madrid side have four entries in the form of Fran Garcia, Stole Dimitrievski, Alejandro Catena, and Ivan Balliu.
The reason for the significant boost in ratings for these players in that last season they were all plying their trade in the Spanish Segunda division. The step-up to the more elite competition, combined with the fact that Rayo have been excellent overall in the current season, has earned them a boosted development rating.
Yeremi Pino is not an unknown quantity anymore but his development can mainly be attributed to his increasingly impactful performances for Villarreal.
The top 10 is rounded out by Victor Chust of Cadiz and Matias Dituro of Celta.
La Liga's improved players
| | | |
| --- | --- | --- |
| Player | Club | SCISKILL DEVELOPMENT |
| 1. Gavi | Barcelona | 36.6 |
| 2. Yeremi Pino | Villarreal | 24.1 |
| 3. Nico | Barcelona | 23.7 |
| 4. Fran Garcia | Rayo | 21.1 |
| 5. Matias Dituro | Celta | 18.5 |
| 6. Stole Dimitrievski | Rayo | 17.7 |
| 7. Alejandro Catena | Rayo | 17.4 |
| 8. Ivan Balliu | Rayo | 16.5 |
| 9. Victor Chust | Cadiz | 15.8 |
| 10. Abde Ezzalzouli | Barcelona | 15.2 |
How is the SciSkill ranking calculated?
Over the course of a season in La Liga, there are players who will enjoy increasingly poor performances and increasingly positive performances.
FootballTransfers, in partnership with SciSports, has determined 10 players over the last six months within La Liga whose performances have improved to a higher degree than anyone else.
SciSports explains how our development ratings are gathered:
"Among others, a positive development could be boosted by more playing time, playing time on a higher level or better performances on the pitch.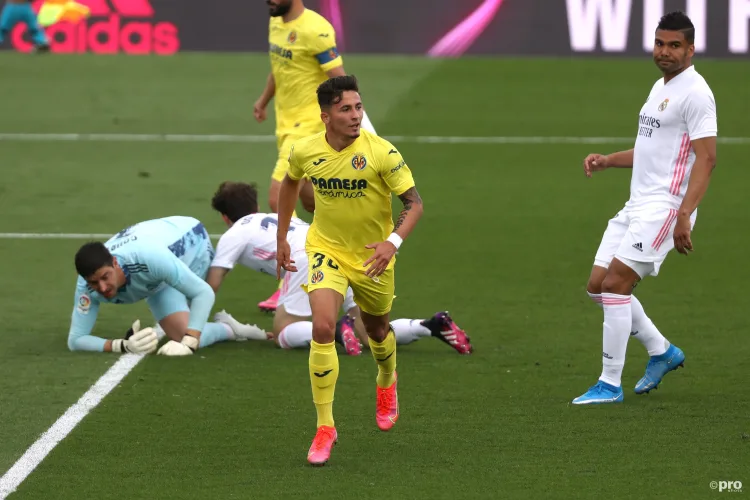 "A negative development could be due to the player being active on a lower level than he used to play, bad performances or the fact that he does not play that often as he used to do.
"A SciSkill Development of 0.0 could indicate that a player is performing exactly like our algorithm expects him to do. Another reason could be inactivity (e.g. a long-term injury or suspension)."
It should be noted that vast improvement does not necessarily mean that a player was underperforming previously.
Using those metrics, we can determine the 10 most improved La Liga players of the last six months.