Who is Endrick? 15-year-old sensation wanted by Real Madrid, Man Utd and Liverpool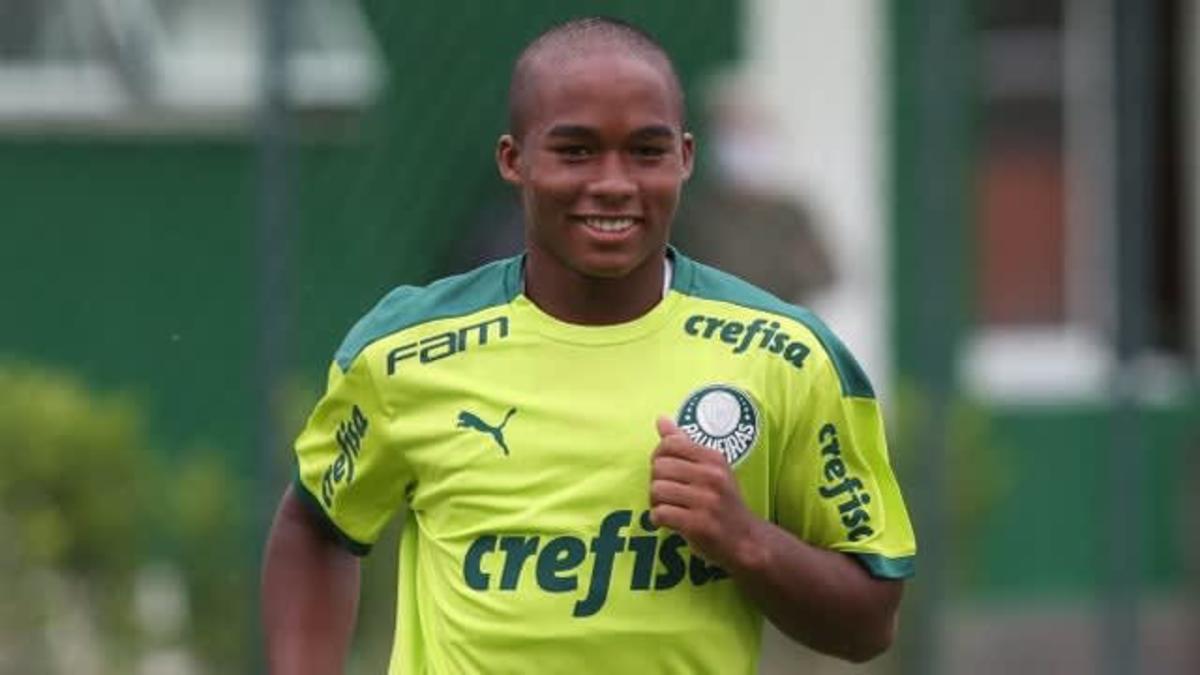 If you're good enough, you're old enough, and that seems to be the case with young Palmeiras forward Endrick.
Wanted by some of Europe's biggest clubs, the 15-year-old is making a name for himself in Brazil and could be set for a change of continent despite his alarmingly young age.
Endrick already has enough pressure on his young shoulders, and that has been exacerbated by the fact that he has been compared to none other than Brazilian legend Ronaldo in his homeland.
So, what kind of player are we dealing with?
What position does Endrick play in?
Endrick plays as a centre-forward.
How good is Endrick?
With any player as young as Endrick, it is extremely difficult to tell just how good a player they will turn out to be, but in this case the signs are promising.
With natural youthful exuberance, Endrick displays an eye for a goal that is perhaps beyond his years, while his workrate in the final third is superb as he constantly hassles defenders in and around their own penalty area.
Though he has previously been compared to Vinicius Junior, prominent Brazilian journalist Danilo Lavieri believes he is more like Ronaldo or Romario which gives an indication of his potential.
"I confess that I didn't really like this wave again Vinícius Junior in relation to Endrick, but that's how some European newspapers are treating him, who is the new jewel of Palmeiras," Lavieri said on UOL.
"I think he's more like a Ronaldo or Romario."
Lavieri's colleague Brunno Carvalho also waxed lyrical about Endrick, saying:
"Endrick is absurd. I saw both Copinha games and he's been playing a lot. His physique is very impressive and I think that helps him a lot to stand out. I believe it's necessary to take it easy. You have to give time to time."
Endrick's shot onto the map recently with a fabulous goal scored against Real Ariquemes that went viral as it demonstrated his skill and poise in front of goal.
What clubs are interested in Endrick?
As he is just 15, he is yet to make his senior debut but Palmeiras hope to tie him down to a professional contract when he turns 16 in June of 2022.
However, the Brazilian giants already face the prospect of his departure due to the number of clubs currently looking at him.
Endrick has been linked with Manchester United, Manchester City, Liverpool, Real Madrid and Barcelona recently, with the Daily Mail even suggesting that Premier League sides have already requested scouting reports on the youngster.
Real Madrid are believed to be leading the race for his signature, though, as he shares an agent with current Los Blancos star Vinicius Junior.
Remember the name: Endrick, only 15 years old. Same agents as Vini Jr pic.twitter.com/0E2ssCQwux

— Marcus Alves (@_marcus_alves) January 8, 2022
When does Endrick's contract expire?
Endrick does not have a professional contract with Palmeiras as of yet.
How old is Endrick?
Endrick is 15.
What is Endrick's height?
Endrick is 173cm, or around 5ft 6in.
What is Endrick's Instagram?
Endrick's Instagram has 246k followers as of January 2022.