Barca contract talks for Fati, Dembele and Sergi Roberto stall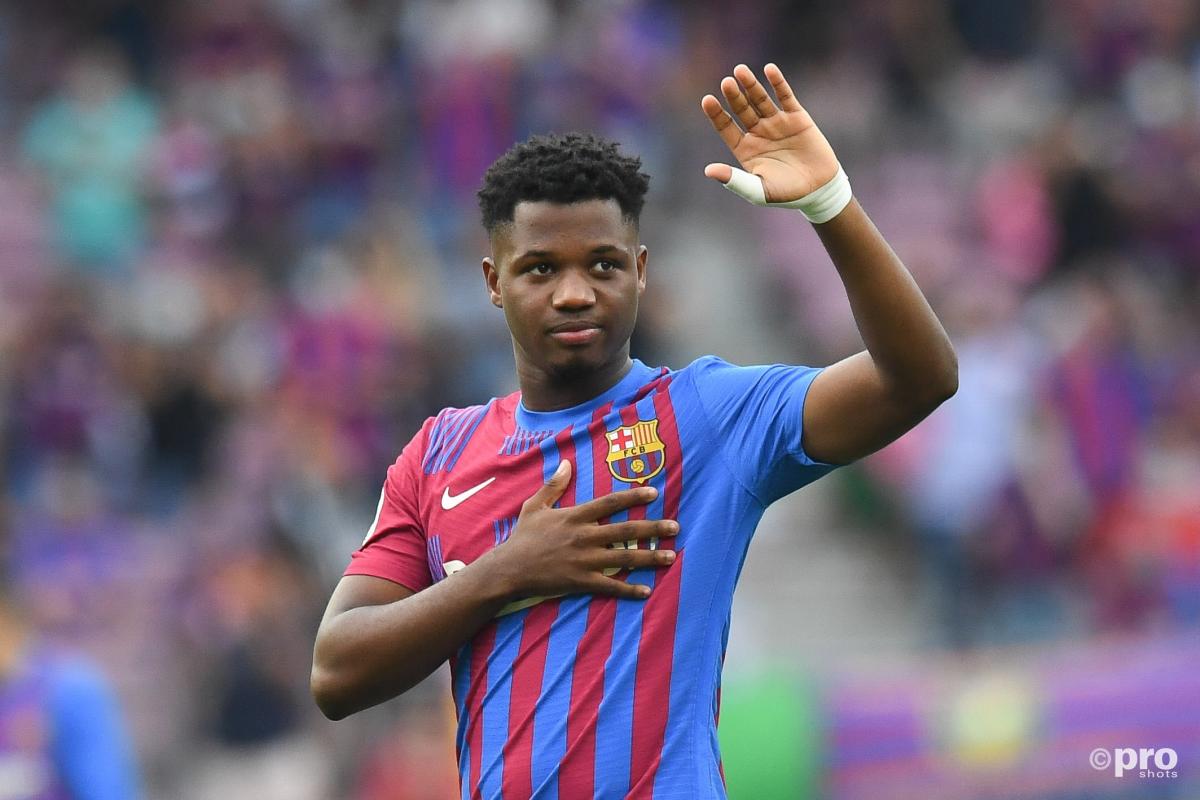 Barcelona have seen contract talks for Ansu Fati, Ousmane Dembele and Sergi Roberto stall in recent weeks.
According to Marca, the club remains confident that the deals will ultimately be signed by these players, who have been earmarked as vital for their hopes going forward.
However, the difficult financial situation that the club finds itself in means that the discussions have had to be put on hold.
Barcelona have already had to slash their costs this season, with key players Gerard Pique, Jordi Alba and Sergio Busquets all agreeing to pay reductions or deferrals in order to help the club through this difficult period.
It had been expected that Sergi Roberto's contract would be a formality. The versatile midfielder is out of contract at the end of the season and it had been suggested that a deal to extend his stay had been agreed. Indeed, Joan Laporta indicated that "the only thing missing is a signature".
Marca's report that Sergi Roberto has since asked for a greater wage therefore makes logical sense. Barca have to closely calculate the value of each step they make in the current climate and have to be seen by La Liga to be doing everything they can to reduce their wage bill, which presently stands at over €300 million – well above the €97m limit given to them by the league.
Ansu Fati's contract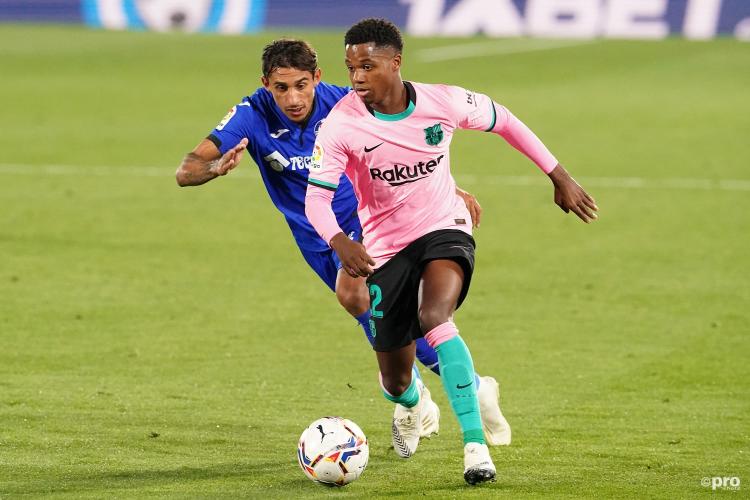 The case of Ansu Fati is more complicated. While the club believe they have a unilateral option to give him another two years on his contract, this is disputed by Jorge Mendes, the player's agent, who says the clause is invalid as the player was a minor when the deal was signed.
As Barcelona's next star, Ansu is a player Barca are desperate to tie down, yet increasing his wages in the current climate is problematic and may only be feasible when other players are offloaded.
Similarly, Barcelona are also keen to agree new terms with Pedri and Ronald Araujo. If all this can be done, it would mark arguably the greatest forward step the club has made in several seasons.