How long does Koeman have before being sacked by Barcelona?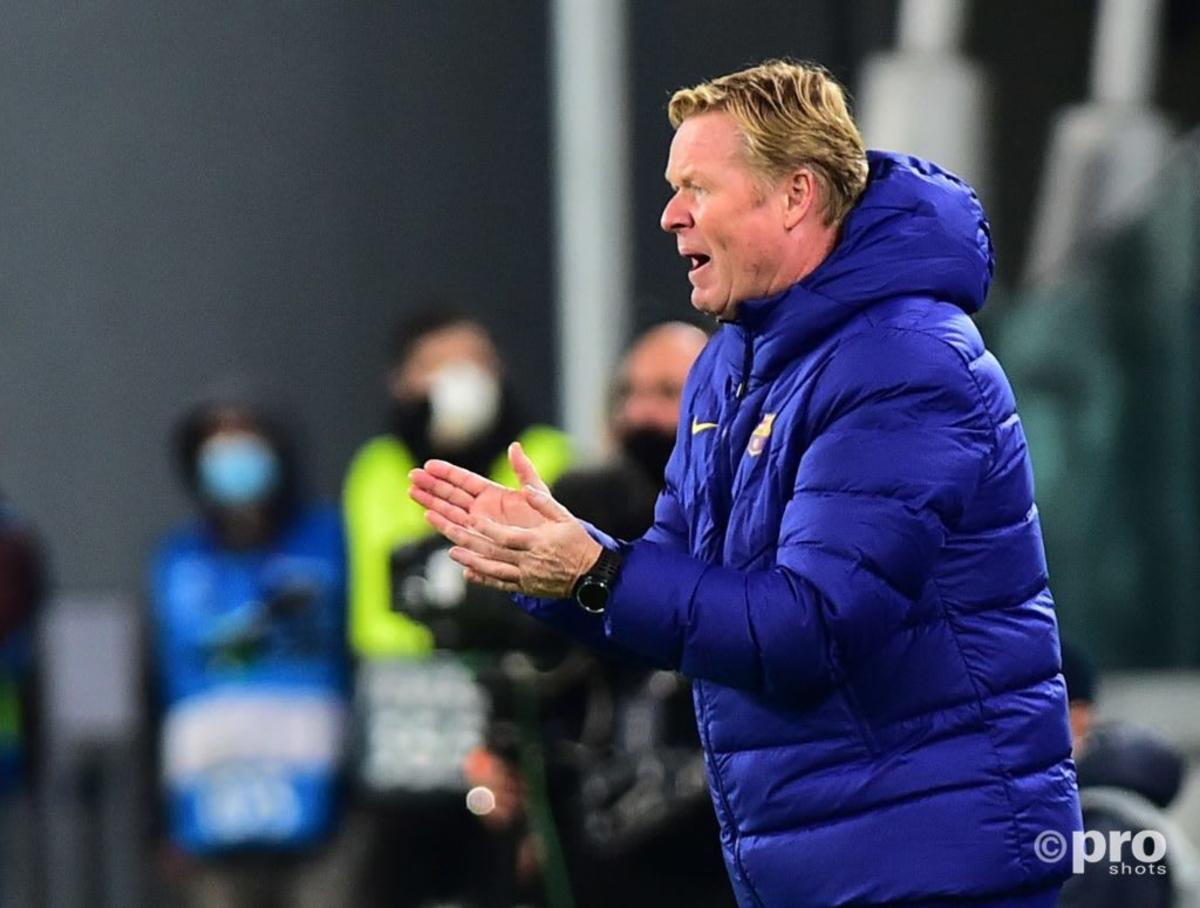 Over the past eight years, Barcelona have only lost three home Champions League matches and those three defeats have all come under Ronald Koeman. Not only has the Dutchman overseen losses at the Camp Nou to Juventus, PSG and now Bayern Munich, but each of those reverses has been by a three-goal margin. Even with the financial and sporting problems at Barcelona, that is considered unacceptable and that's why there were calls this week for Koeman to be fired by the Catalan club.
Yet, the 58-year-old remains in the job, at least for now. If Koeman has managed to survive a performance like the one Barcelona turned in against Bayern Munich on Tuesday, when they were thoroughly outplayed from start to finish, then he might be bulletproof enough to make it to the end of the season.
The issue of Koeman and his Barcelona future is a complex one, so here comes a look at all the intricacies of the Dutchman's situation at the Camp Nou.
Koeman's difficult relationship with Laporta
It should be noted that Koeman isn't Barcelona president Joan Laporta's man. The former Netherlands boss was hired by Laporta's predecessor Josep Maria Bartomeu, so it would be logical for the current president to want to bring in somebody else.
Speaking in the Dutch documentary 'Forca Koeman', the coach's agent Rob Jansen has reflected on the summer of uncertainty they just experienced. "Laporta said he needed two or three weeks to look for a new candidate and that, if he couldn't find one, then Ronald would be able to stay on as coach," Jansen revealed. "That was crazy and based on nothing but his feelings. It was madness."
Koeman wasn't happy and urged Laporta to resolve the situation as quickly as possible. After rumours of a messianic return to the club for Xavi, Barcelona eventually released a statement to state that Koeman would be staying on.
🗣 @JoanLaportaFCB: ❝ Ronald Koeman will continue to be the Barça manager next season ❞ pic.twitter.com/nLo2bvCGMo

— FC Barcelona (@FCBarcelona) June 3, 2021
However, the relationship remains a cold one and the president and coach have bickered through the media these past weeks. It seems clear that Laporta would like to move on from Koeman sooner rather than later, but there's a problem.
Barcelona's lack of money to fire Koeman
The problem is that Koeman has a deal until the summer of 2022 and Barcelona would have to pay off that contract in order to sack him. According to Diario AS, firing Koeman would cost Barcelona around 12m euros.
Blaugrana vice-president Eduard Romeu insisted this past week, in an interview with Spanish radio station Cadena Cope, that the club do have the financial means to sack Koeman if they need to. "The politically correct answer is that there is no need to [sack Koeman] right now, while the real answer is that it wouldn't be a problem financially."
Even if that's true and that Barcelona could afford to pay off the remaining months of Koeman's contract and to hire his replacement, whoever that may be, there would surely be hesitation in the Camp Nou boardroom. They may have a little more financial wiggle room after moving the likes of Antoine Griezmann on during the final week of the market, but Barcelona would prefer to avoid paying Koeman to not work, if they can avoid that.
Sacking Koeman wouldn't be a problem financially.
- Barcelona vice-president Eduard Romeu
The key dates as Koeman looks to avoid the sack
Even if the best solution for all would be to wait until the end of this season and to look for a new coach, Laporta's man, next summer, it is possible that the situation could become untenable. With fans back in the stands this season too, Laporta and co. may have to act if the fans fully turn against the manager.
There are, therefore, a few key dates to keep in mind. On October 2nd, Barcelona visit the Estadio Wanda Metropolitano to take on Atletico Madrid, a fixture they lost last campaign. Lose again there in this LaLiga six-pointer and the pressure will be dialled up a notch.
Later in October, on the weekend of the 24th, Barcelona will take on Real Madrid in the first Clasico of the season. That fixture is at home and a defeat of any kind to Carlo Ancelotti's men could see the white handkerchiefs come out in protest. Coaches have been fired after a Clasico loss in the past, although those mid-season switches have usually been made by Real Madrid.
On December 8th, Barcelona conclude their Champions League group stage campaign away at Bayern Munich. Given how they were outplayed at home, that match at the Allianz Arena could be an even tougher one and it could, depending on how the other matchdays go, cost the Catalans a place in the last 16. If Barcelona fail to make it through the groups in the Champions League for the first time in 18 years, Koeman could be sacked before reaching Munich Airport.
There is every chance that Koeman makes it to the end of this season still in charge of Barcelona, but he's on thin ice. Even with the club's directors reluctant to pay off the contract, there are some types of result that would be one humiliation too far.