FIFA 22 player ratings: Top 35 forwards on the game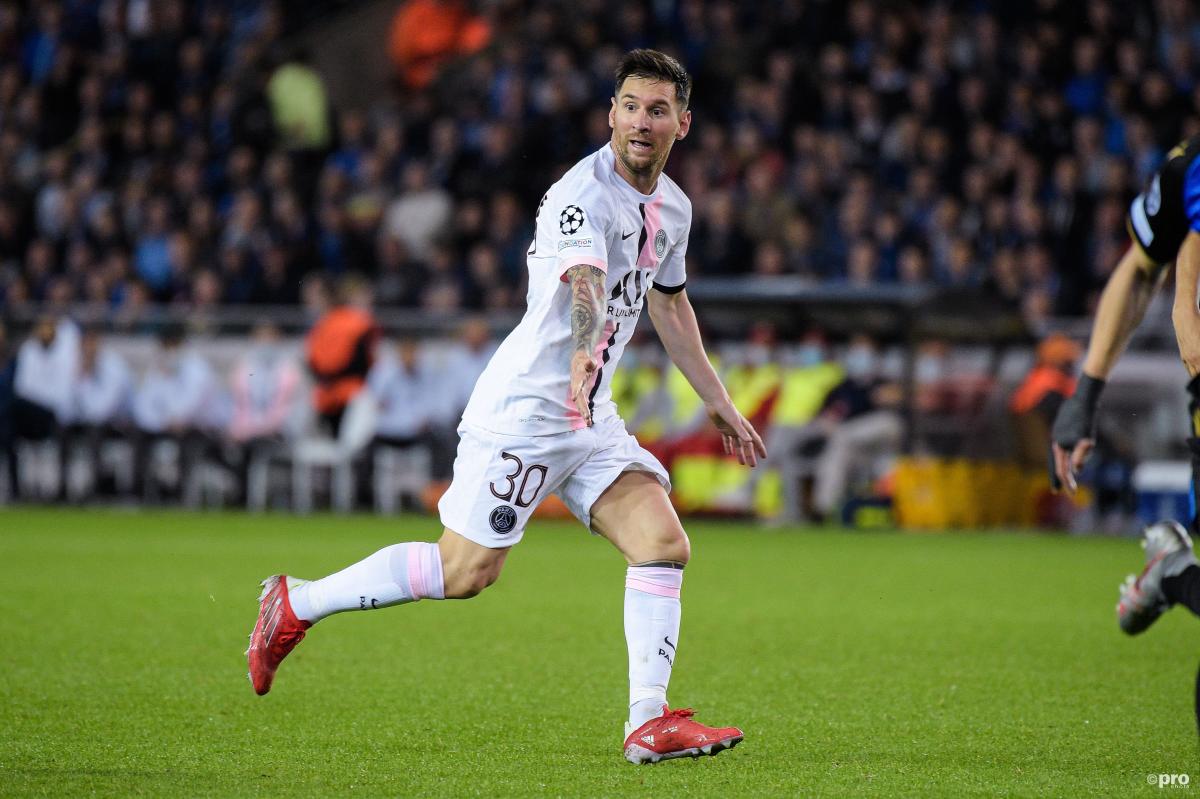 Lionel Messi is the highest-rated forward in FIFA 22, with the Paris Saint-Germain superstar receiving a rating of 93.
The Argentine is one of the most famous footballers on the planet, and for the first time in his entire career he will not be representing Barcelona in an official FIFA video game.
During the summer, Messi completed a sensational transfer to PSG, where he will hook up with another two players who feature in our top five, Kylian Mbappe and Neymar.
His best attribute within FIFA 22 is his dribbling which comes in at an impressive rating of 95.
PSG are one of two sides who have the highest representation in the top 35 forwards, with four each.
In addition to the aforementioned trio, PSG have Angel Di Maria, while Manchester United are represented by Cristiano Ronaldo, Jadon Sancho, Edinson Cavani and Marcus Rashford.
Within the top 10, the only two players who have changed clubs this summer are Messi and Ronaldo, who joined PSG and Man Utd from Barcelona and Juventus respectively.
The Premier League is by far the best-represented league in the top 35, with Ronaldo, Harry Kane, Heung-min Son, Mohamed Salah, Sadio Mane, Romelu Lukaku, Raheem Sterling, Riyad Mahrez, Jamie Vardy, Rashford, Cavani, Pierre-Emerick Aubameyang and Roberto Firmino all coming from English sides.
All of these players can be purchased on Career Mode as well as FIFA Ultimate Team.
The list is made up of strikers, wingers, and other attackers.
FIFA 22 Best Forwards
Who are the best forwards on FIFA 22?
| | | |
| --- | --- | --- |
| Player | Club | Rating |
| Lionel Messi | PSG | 93 |
| Robert Lewandowski | Bayern | 92 |
| Cristiano Ronaldo | Man Utd | 91 |
| Kylian Mbappe | PSG | 91 |
| Neymar | PSG | 91 |
| Harry Kane | Tottenham | 90 |
| Mohamed Salah | Liverpool | 89 |
| Karim Benzema | Real Madrid | 89 |
| Heung-min Son | Tottenham | 89 |
| Sadio Mane | Liverpool | 89 |
| Luis Suarez | Atletico | 88 |
| Romelu Lukaku | Chelsea | 88 |
| Raheem Sterling | Man City | 88 |
| Erling Haaland | Dortmund | 88 |
| Sergio Aguero | Barcelona | 87 |
| Paulo Dybala | Juventus | 87 |
| Jadon Sancho | Man Utd | 87 |
| Angel Di Maria | PSG | 87 |
| Ciro Immobile | Lazio | 87 |
| Lorenzo Insigne | Napoli | 86 |
| Riyad Mahrez | Man City | 86 |
| Gerard Moreno | Villarreal | 86 |
| Jamie Vardy | Leicester | 86 |
| Kingsley Coman | Bayern | 86 |
| Antoine Griezmann | Atletico | 85 |
| Serge Gnabry | Bayern | 85 |
| Memphis Depay | Barcelona | 85 |
| Eden Hazard | Real Madrid | 85 |
| Marco Reus | Dortmund | 85 |
| Lautaro Martinez | Inter | 85 |
| Marcus Rashford | Man Utd | 85 |
| Alejandro Gomez | Sevilla | 85 |
| Edinson Cavani | Man Utd | 85 |
| Pierre-Emerick Aubameyang | Arsenal | 85 |
| Roberto Firmino | Liverpool | 85 |