Did Koeman want Barcelona to get rid of Griezmann?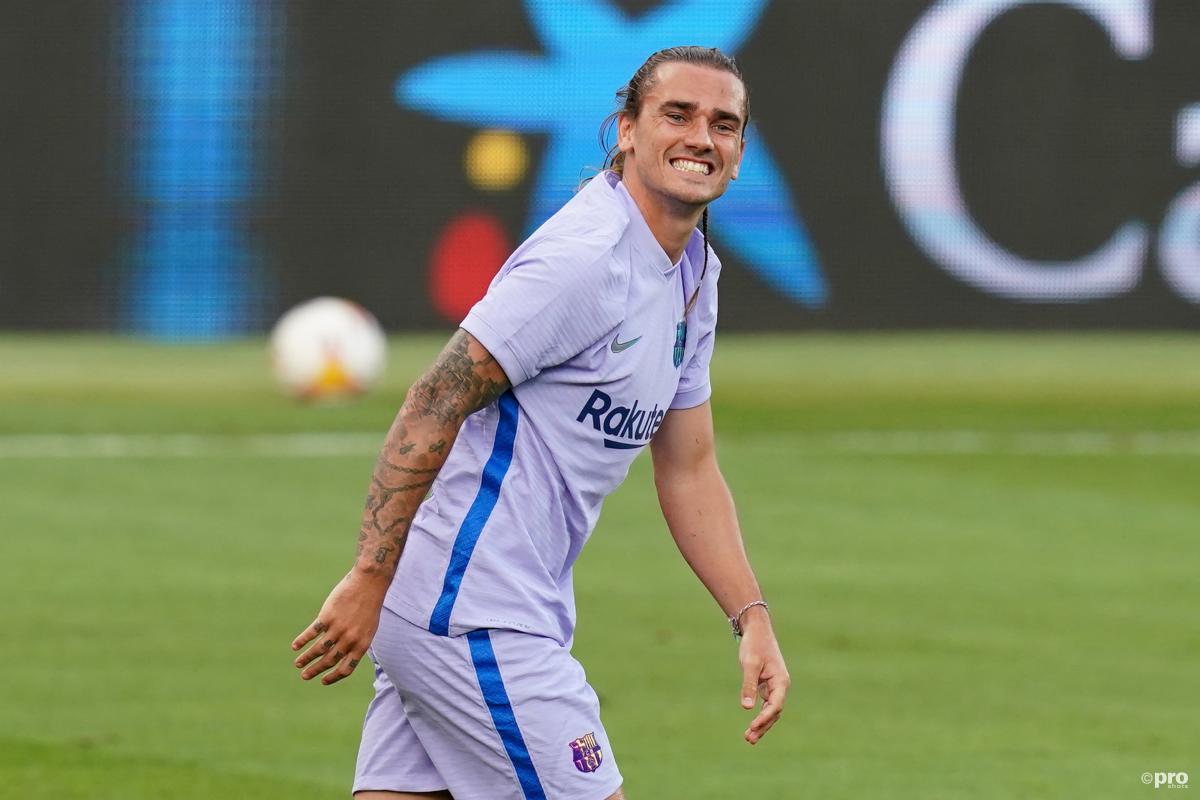 Barcelona head coach Ronald Koeman has admitted that the decision to move on Antoine Griezmann on deadline day was ultimately taken out of his hands.
The Blaugrana are currently €1.3 billion in debt and have been ordered by Spanish football authorities to drastically slash their wage bill.
No club in La Liga is now allowed to spend more than 70% of their annual turnover on player wages.
After the emotional departure of Lionel Messi, Griezmann became by far the highest earner at Camp Nou, commanding a salary of around €670k per week.
FOOTBALLTRANSFERS MOST VALUABLE PLAYERS IN THE WORLD
Throughout the summer Barcelona have been attempting to offload the Frenchman and other big earners, with Miralem Pjanic also leaving on loan to Besiktas.
After Messi left, it was thought the club would ultimately keep hold of Griezmann, but when Atletico offered the opportunity to take on his wages on a 40% cut, Barcelona were left with no choice.
Now, the club are short in attack even after the acquisition of Luuk de Jong.
Koeman says that saving money was the driving force behind Griezmann's departure.
You have to listen to the club and support it in some delicate moments on the subject of money," he told Mundo Deportivo.
"Griezmann is a player at Barca with a very high contract and for the club it has been very, very, very important to let him return to Atletico and not pay more for a three-year contract.
"And you as a coach say that you want to help the club, but you need another striker. Antoine's position is difficult for us to cover, but above all to help the club financially his departure has been important."
#Griezback confirmed 🕺🏻

❝Hello Atleti fans. I'm back!❞ pic.twitter.com/J1uo3pqWt5

— Atlético de Madrid (@atletienglish) September 8, 2021
Laporta: Griezmann never fit at Barca
If Griezmann had performed to the best of his abilities in Catalunya it certainly would have been harder to let him return to Atletico.
But, the World Cup winner has disappointed since his massive €120m move from Los Colchoneros.
Crucially, he was unable to strike up a partnership with Messi the way the likes of Luis Suarez and Neymar did.
Barca president Joan Laporta believes it was never a good fit between club and player.
"There have been special circumstances. We all expected more but I didn't see an attitude I could criticise," he explained to Onze.
"We all know what kind of player he is but I think that he does not fit in our system.
"I've sent him a message wishing him personal and professional success. He always had the right attitude but he was not the player we needed.
"He scored goals, for example in the Copa del Rey that we won, and was a very important player.
"He could have given more but he experienced difficult circumstances."