Guardiola's Man City spending tops €1 BILLION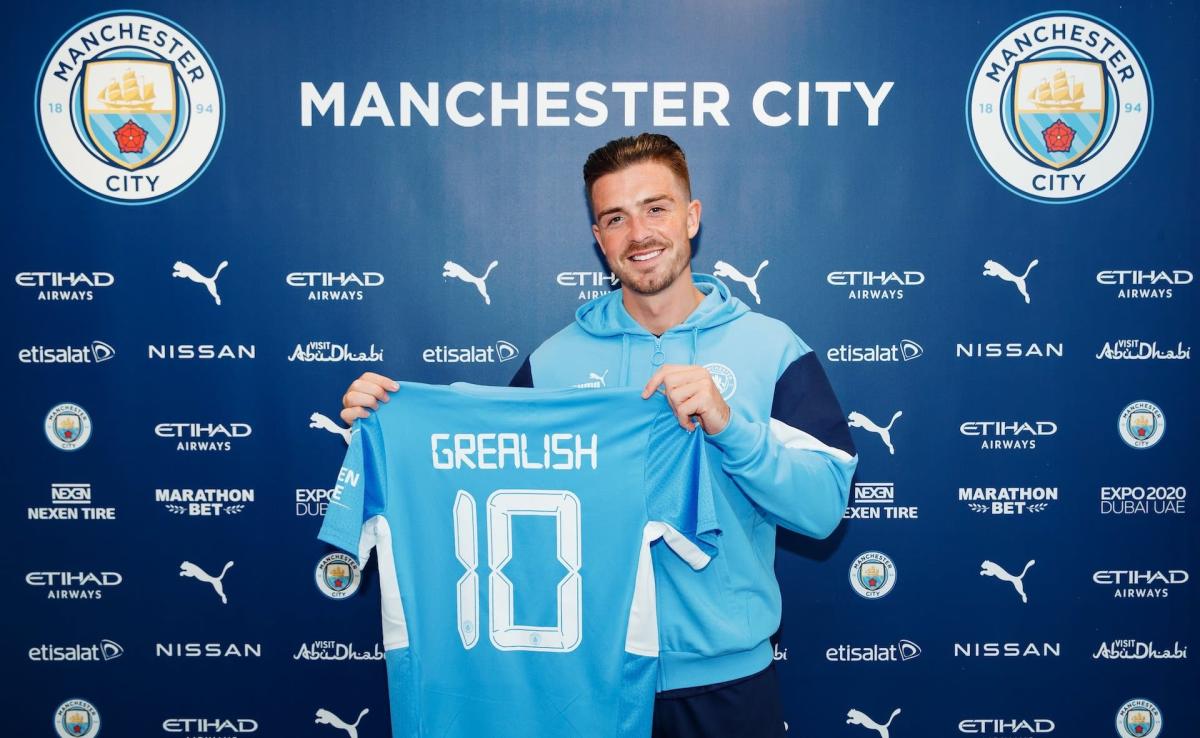 Jack Grealish's transfer to Manchester City from Aston Villa for €117.5 million (£100m) was a landmark deal for several reasons.
Firstly, it gave Grealish entry into a unique club of players to have moved for a nine-figure sum. Not only that, it was a deal that broke the Premier League record for transfer fee paid and also made the attacker the most expensive Englishman in the history of the game.
One record, though, that Man City will not be promoting, however, is that it has carried Pep Guardiola's transfer spending at the club to over €1 billion.
Indeed, the Grealish purchase means that the former Barcelona boss has now spent €1.02bn in player purchases with City alone.
Guardiola is a head coach who critics point out has always benefited from favourable conditions. At Barcelona it was having a golden generation of players to work with, at Bayern Munich it was boasting the club's outrageous dominance over their rivals and at Manchester City it has been spending power like no other coach has ever enjoyed.
Remarkably, the €1bn mark has been reached in only five years at the club, meaning that the average annual spend tops €200m.
Indeed, of the club's 14 most expensive purchases of all time, 12 of these have come during the Guardiola era. The only ones who did not are Kevin De Bruyne, who can legitimately stake a claim for being the club's greatest ever player, and Raheem Sterling.
Man City's record signings
| Name | From | Fee (€m) |
| --- | --- | --- |
| Jack Grealish | Aston Villa | 117.5 |
| Kevin De Bruyne | Wolfsburg | 76 |
| Ruben Dias | Benfica | 68 |
| Riyad Mahrez | Leicester | 67.8 |
| Joao Cancelo | Juventus | 65 |
| Aymeric Laporte | Club Athletic | 65 |
| Raheem Sterling | Liverpool | 63.7 |
| Rodri | Atletico Madrid | 62.7 |
| Benjamin Mendy | Monaco | 57.5 |
| John Stones | Everton | 55.6 |
While the signing of Grealish is the first time that Guardiola has broken the club's transfer record – the previous mark was set by De Bruyne's 2015 arrival from Wolfsburg – he has spent consistently lavish funds.
Indeed, Man City's transfer hallmark in recent years has been signing players around the £60m mark, typified by the arrival of Ruben Dias from Benfica in 2020. But while Dias undoubtedly strengthened the defence, allowing the whole style of the team to develop, Guardiola has so far fallen short of City's big goal.
Of course the Champions League is the target of Man City's owners, and while they experienced a near miss last term as they were edged 1-0 in the final by Chelsea, such investment ultimately demands the biggest rewards. If Guardiola cannot deliver, those critics who have for so long questioned his legacy will not be silenced.