Please, Barcelona and Spain: save Pedri from burnout!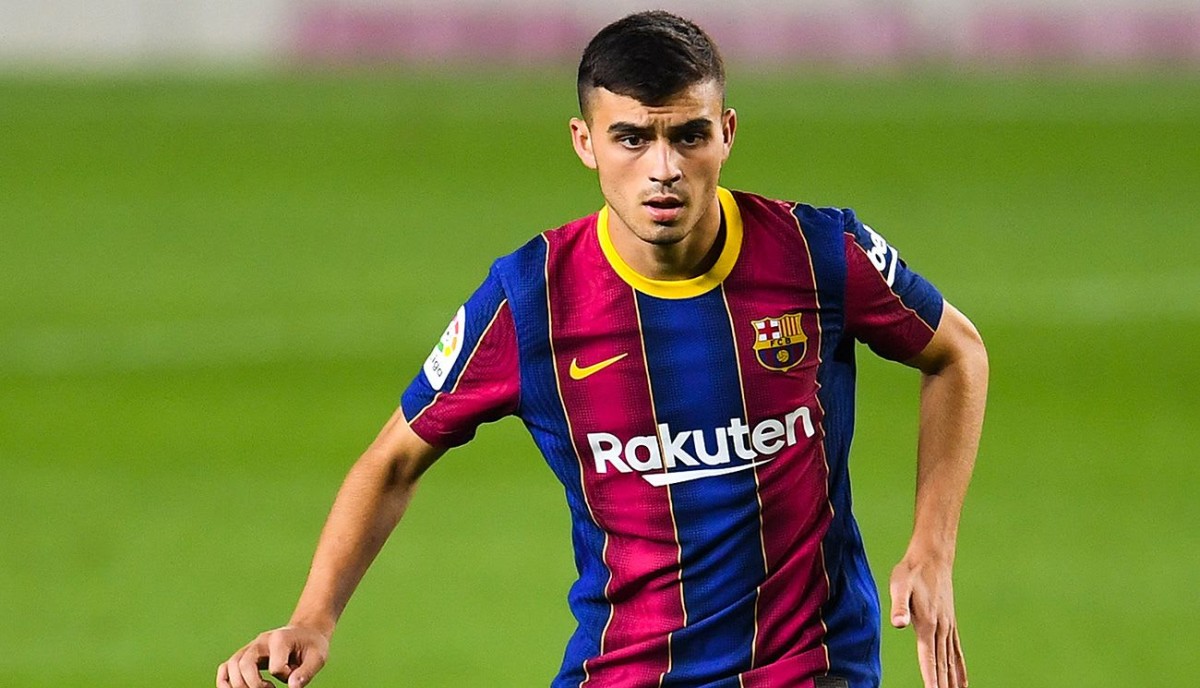 Barcelona have another future superstar on their hands in the form of 18-year-old midfielder Pedri.
Pedri officially became a Barca player last summer, agreeing to join from Las Palmas for €6 million the previous September after starring in the Segunda Division.
The youngster has gone on not only to become a superstar of the future for the Blaugrana and Spain, but a star of the present. He is now an undisputed starter for club and country despite his young age.
Trending
Former Real Betis and West Brom coach Pepe Mel can be credited as the first professional coach who saw Pedri's obvious talent, awarding him a four-year contract at Las Palmas at the age of 16.
For him to be the national team's best player at Euro 2020 just two years later should never simply be accepted as something that happens. It doesn't. Players like Pedri don't appear on the landscape all often, but when they do, they come 'ready'.
For Barcelona to pick him up for an initial fee of €6m (including add-ons it could be triple that) feels like a hedged bet from their perspective, but he had enthralled arriving coach Ronald Koeman after just a single training session.
Soon after, when asked if Pedri reminded him of Xavi or Andres Iniesta, he said simply: "Yes, but where were Xavi and Iniesta at his age?"
He will undoubtedly be one of the best players in the history of Spain
- Alvaro Morata
Forward Alvaro Morata added in a matter-of-fact fashion: "You see Pedri, he plays and seems to be 40 years old.
"There are people and players who need a long time to manage emotions, manage pressure and become strong in some things and there are others who take it as standard.
"You cannot buy that, you can improve over time. The personality and attitude you have... there are few who have it. Hopefully, he will be lucky with the injuries because he will undoubtedly be one of the best players in the history of Spain."
Risk of burnout
Pedri has arguably become a victim of his own brilliance, as well as his desire to play every minute possible.
Not only has he had a gruelling first season with Barcelona and then Euro 2020, but he is now taking part in the Olympic Games with La Roja.
Barcelona attempted to block his inclusion, but the Spanish FA insisted, and so Pedri will continue to play throughout what should be the close-season.
Spain drew 0-0 with Egypt on Thursday and it was, incredibly, Pedri's 66th game of the 2020/21 campaign for club and country.
Only two players have played more competitive minutes than the Spaniard this season: Man Utd's Bruno Fernandes and Chelsea midfielder Mason Mount.
| | |
| --- | --- |
| Player | Minutes |
| Bruno Fernandes | 5,509 |
| Mason Mount | 5,292 |
| Pedri | 4,558 |
*Pre-Olympics
Both are older than Pedri, who is coming off his first EVER season as a senior player.
In terms of the workload, it has been a baptism of fire.
Barcelona and Spain need to work together to make sure Pedri gets an adequate rest before the 2021/22 La Liga season, and crucially ensure that he is not asked to play so much again.
This campaign has indeed been an anomaly due to the Olympics taking place a few weeks after the European Championship, but of course this is not Pedri's fault.
With a body that is still developing, he needed smarter management, particularly from the Spanish FA. After all, he is Barca's player to use as they like.
Barcelona could yet pay a heavy toll for Pedri's busy first season months or even years down the road.