Ronald Koeman gives early verdict on Barcelona's four new signings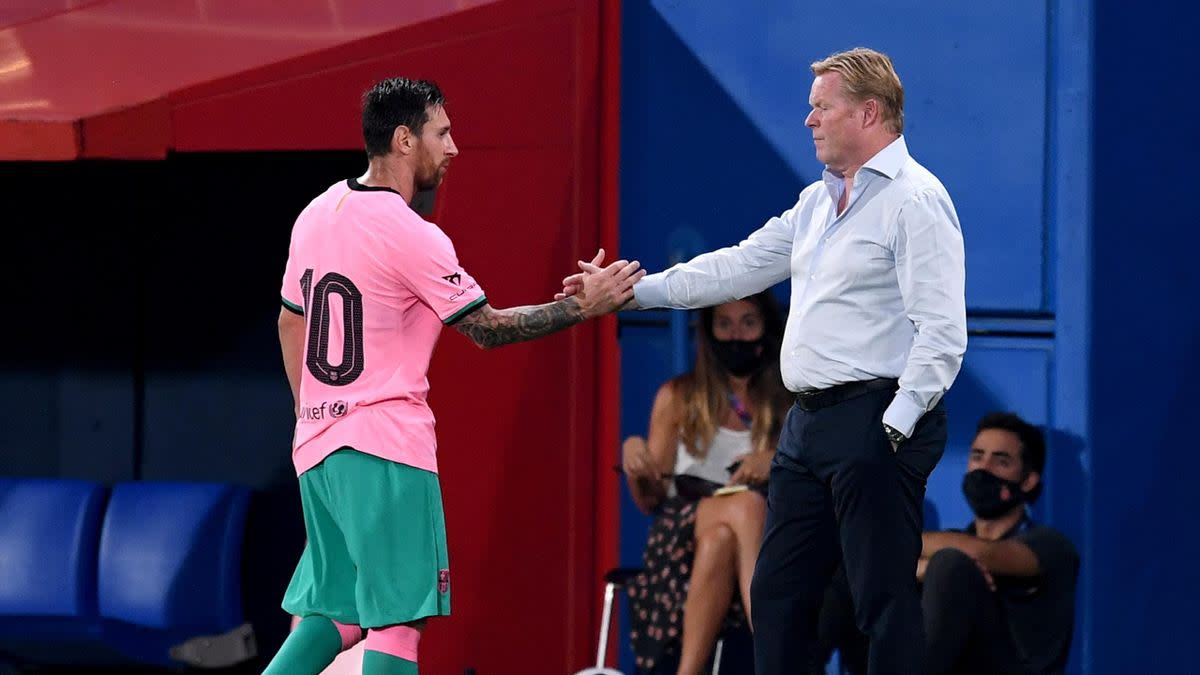 Barcelona head coach Ronald Koeman has given the lowdown on the club's four new signings in the current transfer window.
Koeman has welcomed Sergio Aguero, Eric Garcia, Memphis Depay and Emerson into his squad for next season as he prepares to take on Atletico Madrid in La Liga and Europe's giants in the Champions League.
The Dutchman has only worked with the arrivals for a few training sessions, but has given his thoughts on how they expect the players to be involved next season.
He said firstly of Sergio Aguero: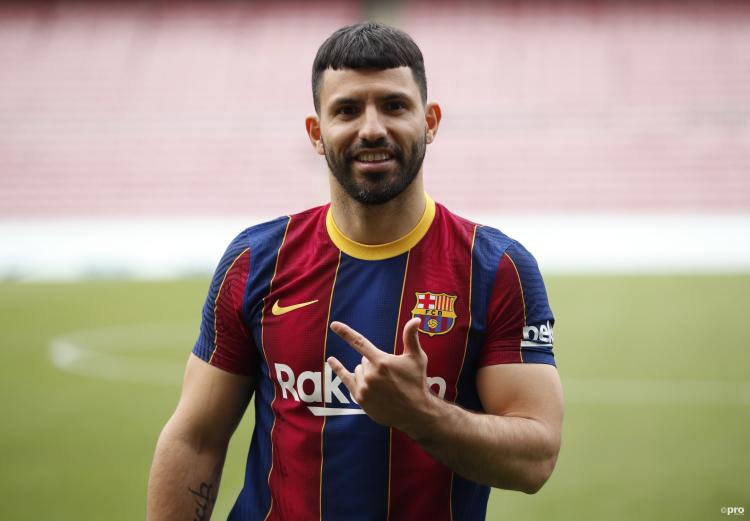 "He is an important signing as we have to improve in front of goal. 'Kun' is an experienced player and very dangerous in the box. He has to be right physically and we want him to be at his best for us."
On Memphis Depay, he said:
"It's important that I know him well; he knows how I work and he is a player with a lot of character – he is strong, quick, he brings us a lot.
"He can play anywhere up front and he is coming into the prime of his career. He improved a lot at Lyon and he gained experience as captain."
On Eric Garcia, he said:
"He had a good Euro 2020. He is a home grown player and despite his youth, he is experienced. He plays in a position in which I have a lot of experience so I can focus on his performance even more.
"He is good on the ball so we can improve in that area and he has a great future ahead of him."
Finally, on Emerson Royal, he said:
"When you are called up for Brazil, with so many great players, that speaks for itself.
"We had a look at his season with Betis and he will bring a physical quality to our game and given we like our full backs to attack, he will bring us a lot in that sense as well."
Lionel Messi is 'favourite' for Ballon d'Or
Koeman also believes that superstar Lionel Messi should be 'the favourite' for the 2021 Ballon d'Or.
For the first time in his career, Messi is no longer a Barcelona player after his contract with the Blaugrana ran out in June.
Messi has been free to talk to other clubs since January, and although he has been strongly linked with a move to Paris Saint-Germain, he is expected to sign a new contract at Camp Nou.
The reason for the delay in contract negotiations is that Barcelona must first reduce their wage bill to meet La Liga salary regulations before bringing Messi back.
READ MORE: THE MOST VALUABLE PLAYERS IN THE WORLD
The Argentine will sign a new five-year deal but on 50% of the wages he was on in his previous contract.
He is currently on holiday with his family fresh off winning his first major international tournament, the 2021 Copa America.
Koeman, who highlights Messi's worth to the club, believes the Copa America means he is now favourite to claim the Balon d'Or.
"He is vitally important," the Dutchman told the official Barcelona website.
"For what he brings to the team, he's the captain and an example. His goalscoring has been brilliant despite a difficult start.
"He has shown time and again he is the best in the world. I know how much he wanted to win the Copa América and he has done it at last.
"Messi is the prime candidate for the Balon d'Or after a great season and for me he is the favourite."