Ramos to Roma - What is the defender's relationship with Mourinho like?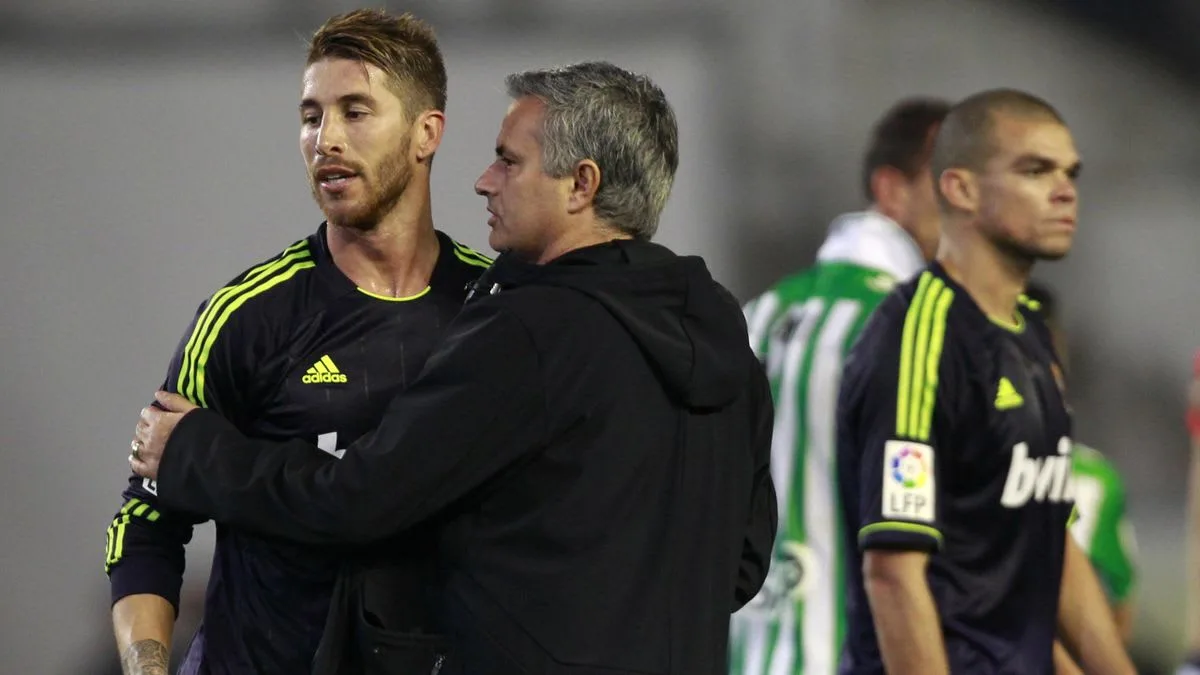 Jose Mourinho is campaigning hard for new club Roma to sign free agent Sergio Ramos from Real Madrid this summer.
According to La Gazzetta dello Sport, the Portuguese believes Ramos still has plenty to offer despite being 35-years-old and that he would add vital experience to a Giallorossi outfit desperate to return to the Champions League.
Mourinho was named the new head coach of Roma earlier this summer after being dismissed by Tottenham, with him set to come in to replace Paulo Fonseca.
Ramos, meanwhile, has long been in negotiations with Real Madrid about extending his contract beyond its expiry at the end of June. However, last week both the player and the club announced his departure after 16 years, making him a free agent.
Mourinho's pursuit of Ramos isn't necessarily a surprising one due to his clear footballing talent and his almost unrivalled leadership qualities, but to say the pair fondly remember their time together at Santiago Bernabeu would be quite the exaggeration.
The former Chelsea and Inter boss was in charge of Real Madrid between 2010 and 2013 and helped the club to La Liga glory in 2012 and the Copa del Rey in 2011, though Champions League success eluded him.
It was in his final year with the club that things went off the rails as a civil war emerged within the dressing room.
When performances on the pitch started to go downhill in defence of their La Liga crown, Mourinho would start publicly criticising his players for their displays.
The main target of his negative words was club icon Iker Casillas. Mourinho had previously described Casillas as the best in the world, but Diego Lopez would ultimately become number one for a period, with Mourinho describing him as his preferred "type" of goalkeeper.
Casillas at that time did not accept that this was a mere footballing decision, as Mourinho was reportedly uncomfortable with the Spaniard's relationship with sports journalist Sara Carbonero.
Mourinho believes Carbonero was privy to sensitive information and that Casillas was, naturally, the "mole".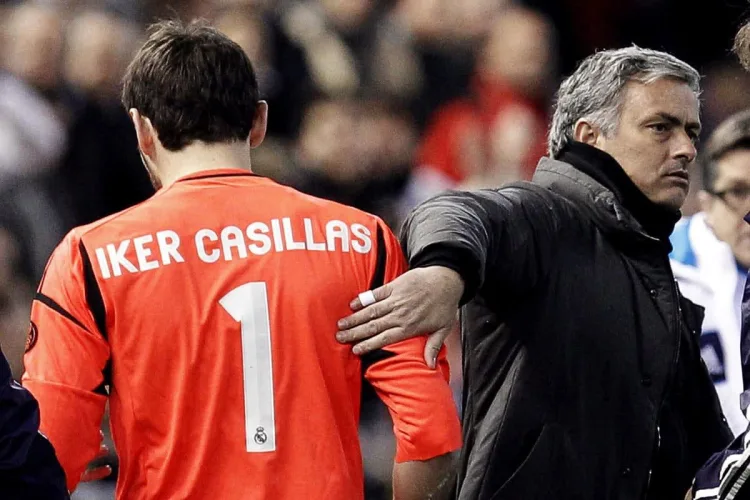 Initially, the dressing room split into two camps. It was Team Mourinho v Team Casillas, with Ramos naturally siding with his compatriot.
When players who were previously in Team Mourinho started receiving criticism too, like Pepe and Cristiano Ronaldo, the writing was on the wall for the 'Special One' as he took on all comers.
Eventually, he would leave.
Ramos, looking back on this period, thinks Mourinho simply didn't get how the dressing room worked, especially compared to someone like Zinedine Zidane, who commanded the respect of every player.
"My view is that when a team has a new coach it changes a great deal," Ramos said.
"How to manage the dressing room... Zidane very good at understanding our dressing room as a former player. Maybe that gives him an advantage.
"They are both great coaches and we're grateful to live this historical moment with Zidane.
"Mourinho was just another coach I worked with in my football career and I have always learnt from others, from when I was a youngster at Sevilla.
"So I am very, very grateful but I don't think Mourinho has changed my life in football at all."
Would Ramos want to play under Mourinho at Roma?
When it was announced Ramos would be leaving Real Madrid, Mourinho was actually full of praise for the iconic defender, saying he should move to the Premier League to have the same impact that Thiago Silva enjoyed for Chelsea after moving from Paris Saint-Germain.
"You look at Thiago Silva and he's in a similar situation," he told talkSPORT.
"He didn't stay in Paris when people expected him to.
"He came to Chelsea, signed for one season with an option for one more, he didn't play every match, he had a couple of little muscular issues, but he gave great stability in big matches.
"You can imagine how much he helped the team to develop and his leadership. I believe Ramos is in a similar situation.
"He is even more physical than Thiago to cope with the Premier League demands. He's very good in the air.
I don't think Mourinho has changed my life in football at all - Sergio Ramos
-
"I have no doubts he can play with the intensity and demands of the Premier League.
"He's the kind of player you expect to finish his career at Real Madrid," the Special One added.
"So it's quite surprising that it didn't happen.
"I believe that, in spite of his injuries this season that kept him out for a couple of months, that doesn't hide the fact he's still a very good player capable of performing for a couple more seasons at a very good level.
"I can imagine we are going to see him playing at a very good club.
"Only a top club would be in condition to fulfil his financial demands."
It is now, then, surprising to hear that Mourinho is actually desperate to bring Ramos to Rome.
One of the main reasons why Ramos didn't stay at Real Madrid is that the club wanted his exorbitant wages off the balance sheet and were not willing to grant him his wish of a two-year deal.
He would command such a high salary that only super rich sides like Manchester City, Manchester United and PSG have been linked with a move.
However, Roma could actually be in a position to make a deal happen due to the tax laws in Italy which protect footballers coming to the country from abroad.
If Ramos was to move to Roma, he would not be on anywhere close to the wages he enjoyed in Spain, but his salary would be boosted by the much, much lower percentage of tax paid.
PSG remain the favourites to sign the World Cup winner, however.