The Messi effect: Barca's goal output has fallen 50% since he left the club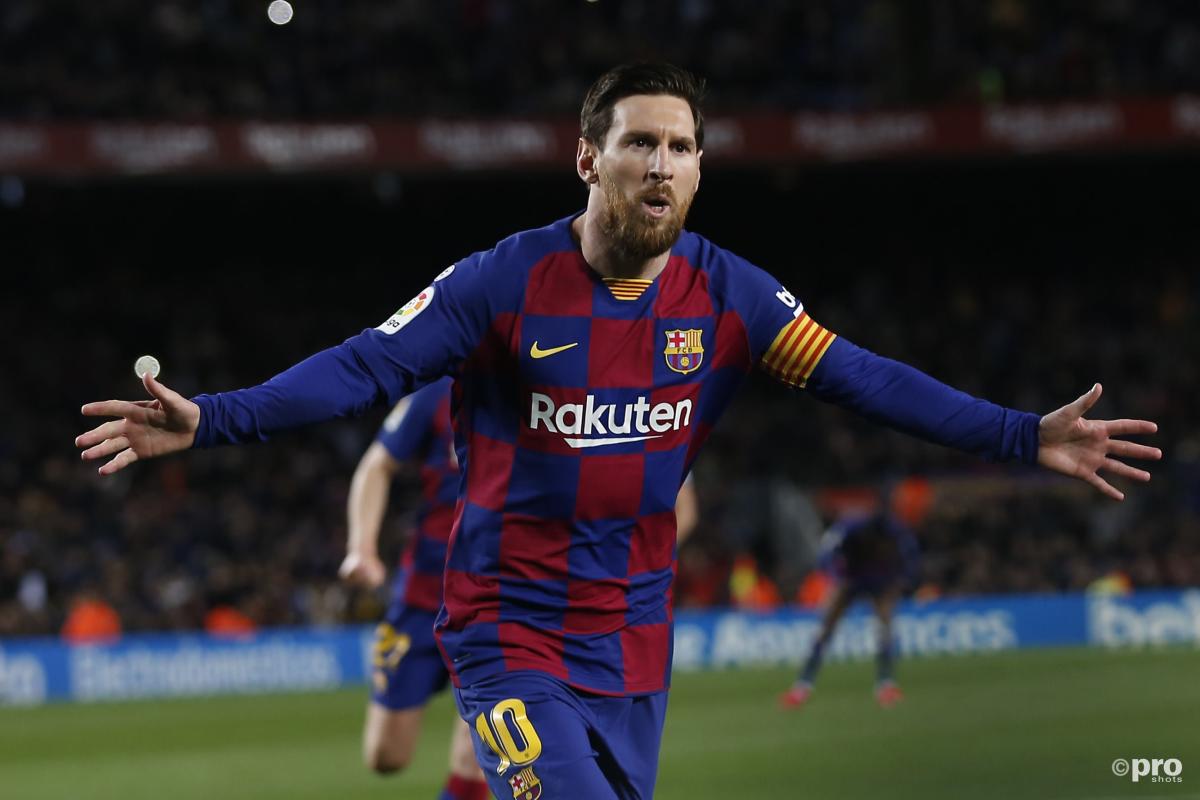 Barcelona's goal output has fallen by over 50% since the exit of Lionel Messi in the summer.
Barcelona suffered an exodus of players in the off-season as a result of systematic mismanagement that crippled the organisation financially and ultimately led to their greatest ever player, Messi, departing for Paris Saint-Germain.
Barca tried to replace Messi's goals by bringing in both Memphis Depay and Sergio Aguero on free transfers but neither deal has come close to working out.
Depay has seven goals but has most been successful from the penalty spot, while Aguero's recent heart scare has placed serious doubt on whether he will ever play football again.
When you include injuries to Martin Braithwaite, Ousmane Dembele and Ansu Fati, their problems in attack have never been laid bare.
No Messi, no goals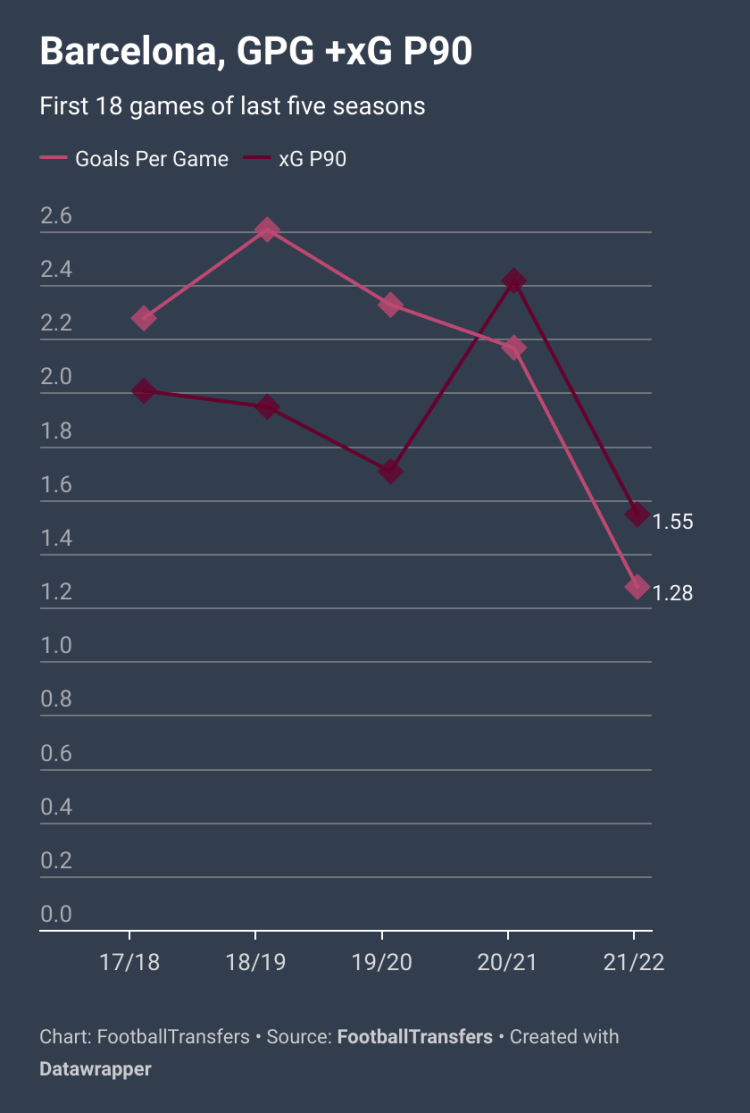 If we look at the period since Neymar left in 2017 until now, their goals per game has fallen at an alarming rate. We are just 18 games into the new season in all competitions, but from their peak of 2.61 goals per game over the same period in 18/19, now they have recorded a rate of just 1.28 - that equates to just 23 goals in 18 matches.
This highlights the scale of the problem that new coach Xavi faces. He has defensive issues, he has philosophy and tactical issues, but fundamentally he needs to find goalscorers.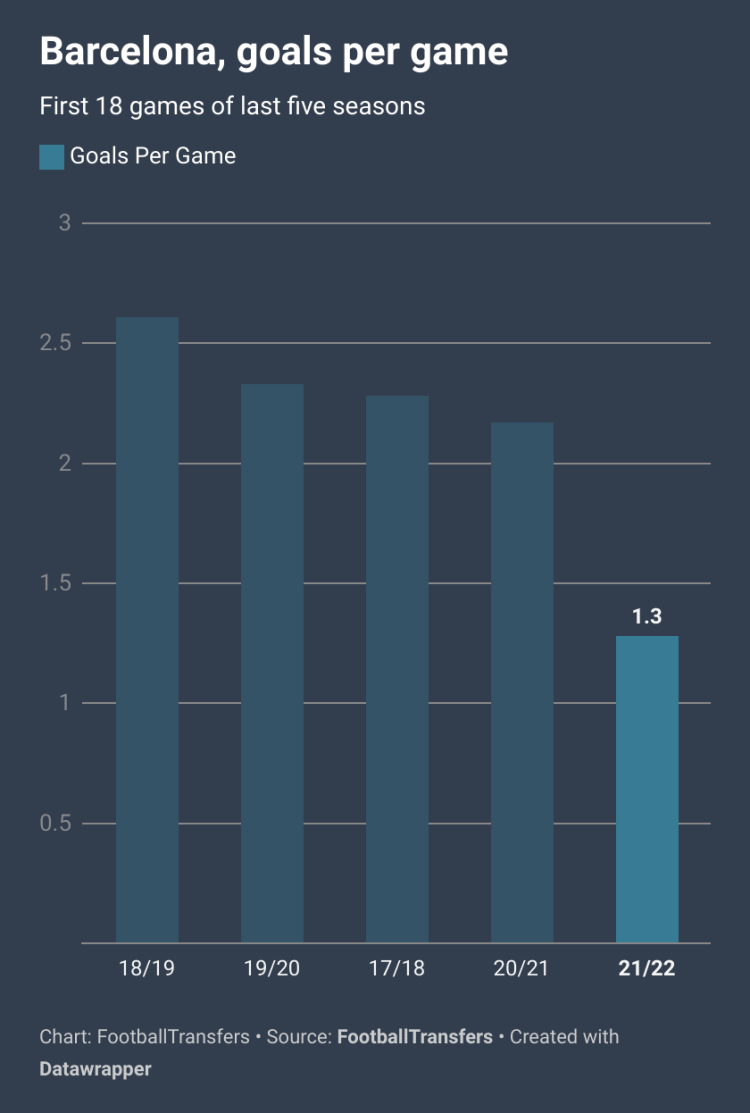 And even the underlying numbers make for grim reading. Their xG P90 is just 1.55, again easily the lowest of the past five seasons. This suggests that they are underperforming their xG by four goals, but not nearly enough to say that things are likely to turn in their favour.
With no money to spend, notable injuries and other players off form and you can see the size of task Xavi has been handed, not only by Ronald Koeman but from a board that created this situation.
For Barcelona, it is a long, long way back from here.