Benjamin Pavard delivers Man Utd transfer blow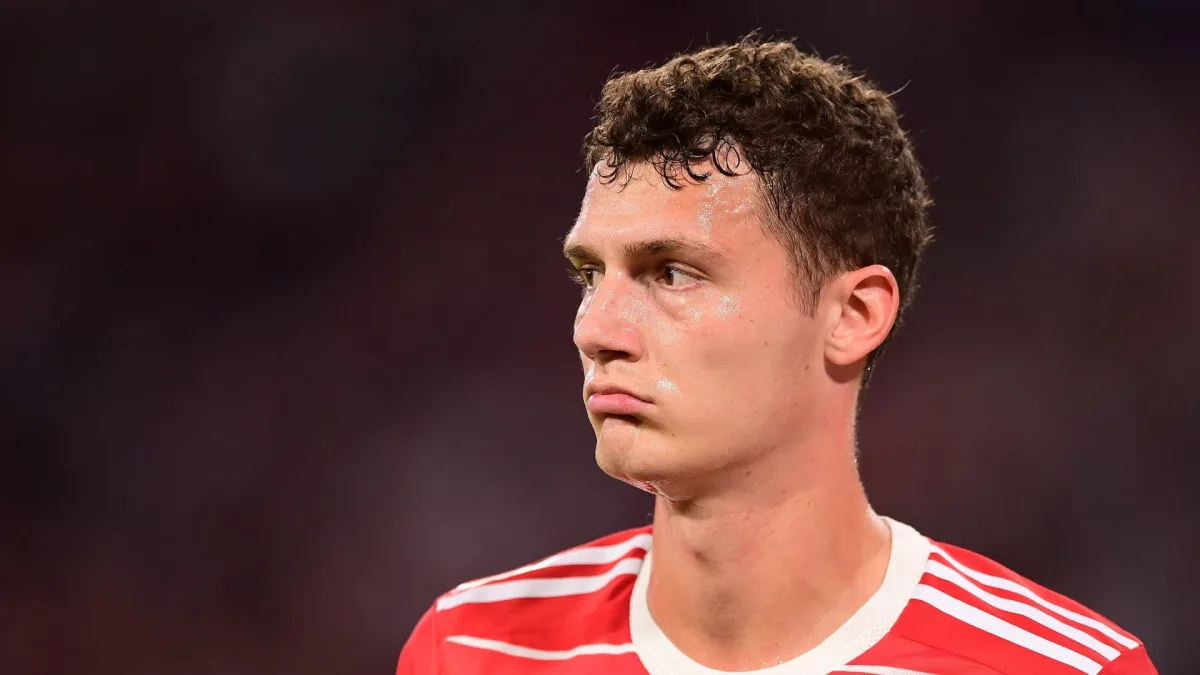 Bayern Munich defender Benjamin Pavard has dropped another hint of a future transfer elsewhere after his latest comments but they won't go to well with Manchester United supporters.
Pavard has been talking of a move away and is reportedly unhappy with his situation at the German champions, with many linking him to a move to England.
In the past, Premier League clubs like Manchester United and Chelsea have been looking at Pavard as a possible defensive option but no move has firmly materialized.
READ: Chelsea vs Barcelona for Pavard: The state of play
However, his latest comments may suggest he is open to a move to Italy, which would not be ideal for the two English sides interested in him.
Pavard speaks on interest
Speaking to Gazzetta dello Sport, Pavard spoke about his interest in playing in Italy at some point in the future and that a transfer is dependent on one condition.
He said he wants to play at centre-back – where he has been playing at more often this season – and not at right-back where he is often known to play.
READ: Barcelona & Chelsea target Benjamin Pavard open to 'new project'
"I've been playing in Germany for seven years, I have many friends in Stuttgart and I've won everything with Bayern. I play to win and I am open to considering new projects as a centre-back."
"Olivier [Giroud] always tells me that Italy is a country that 100 per cent lives for football," Pavard said. "He has told me about the magic in the derby and the big celebrations for Milan's title win. I'd like to play with him because he is a good friend of mine, let's see."
Barcelona are interested in Benjamin Pavard, but the player doesn't want to play as a right back. It's one of the reasons as to why he wants to leave Bayern Munich.

— @mundodeportivo pic.twitter.com/n2rHeTlwsc

— Barça Universal (@BarcaUniversal) November 16, 2022
"It is never easy to win, but Serie A is very interesting, not just for a defender like me. It's very open as my friends Giroud, Theo Hernandez and Adrien Rabiot have always told me."
Pavard's future is still unclear and a move away from Munich is entirely possible in the coming months and the player is certainly open to it.