Is Jude Bellingham a realistic transfer target for Arsenal?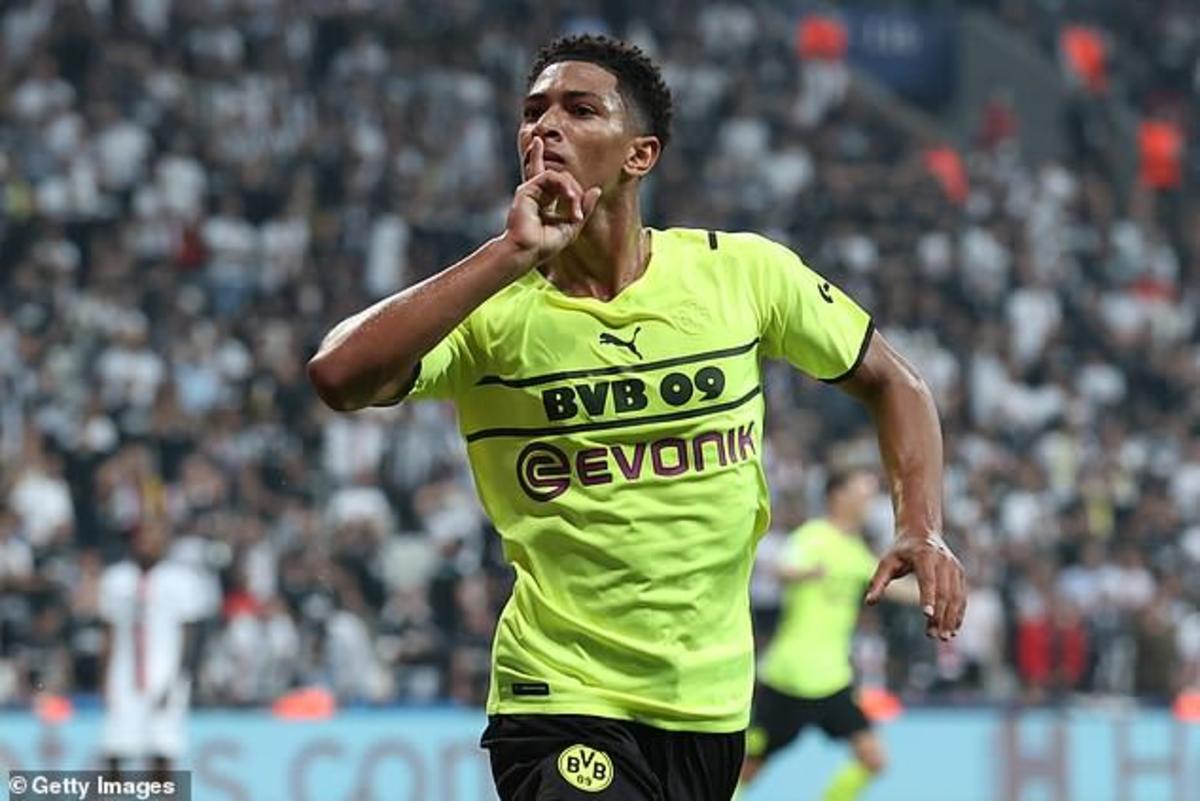 Borussia Dortmund midfielder Jude Bellingham is undoubtedly blossoming into one of Europe's finest young talents.
The midfielder has gone from strength to strength since making the move to the Bundesliga and as such the Dortmund star is now the topic of many transfer rumours.
The most recent seems to be surrounding a potential move to Arsenal for the young England international.
But are Arsenal even interested in Bellingham? Could they afford to sign him? And would the midfielder prefer a move elsewhere?
Do Arsenal want to sign Bellingham?
While very few know for sure whether Arsenal are interested in signing Bellingham at some point, former forward Kevin Campbell has urged the club to make the midfielder their no.1 target next summer.
When asked about Arsenal signing him on the Highbury Squad podcast, Campbell said: "Why not?"
"This young man was at Birmingham, just up the M6. Nobody took the chance and he had to go to Dortmund.
"If we have to pay the money, and if we want somebody to be in there [midfield] for years to come, we've got to pay the money."
How much would Bellingham cost?
At this moment in time, Bellingham is currently valued at €45.8 million but reports in Germany suggest his asking price could be much higher than that.
A recent report from Sport-Bild has suggested that unlike other Dortmund stars of the past, Bellingham has no release clause in his contract and will therefore only be sold when a club matches Dortmund's evaluation of the player.
Add to that the fact that the England international has a long-term contract until June 2025 and there's plenty of reasons for the German publication to suggest that Dortmund would hold out for at least €100 million for the player next summer.
Would he be interested in a move to Arsenal?
While Arsenal could probably afford to spend that kind of money on a player like Bellingham next summer, it remains unlikely that the midfielder would pick Arsenal as his next destination.
At Dortmund, the England international is already playing in the Champions League each week and it would be pretty unlikely to assume that he would be willing to give that up for a move to Arsenal.
Such a deal seems even less likely when we consider that the likes of Liverpool, Chelsea and Manchester United have also been heavily linked with a move for the player.