Do Dortmund already have their Jadon Sancho replacement?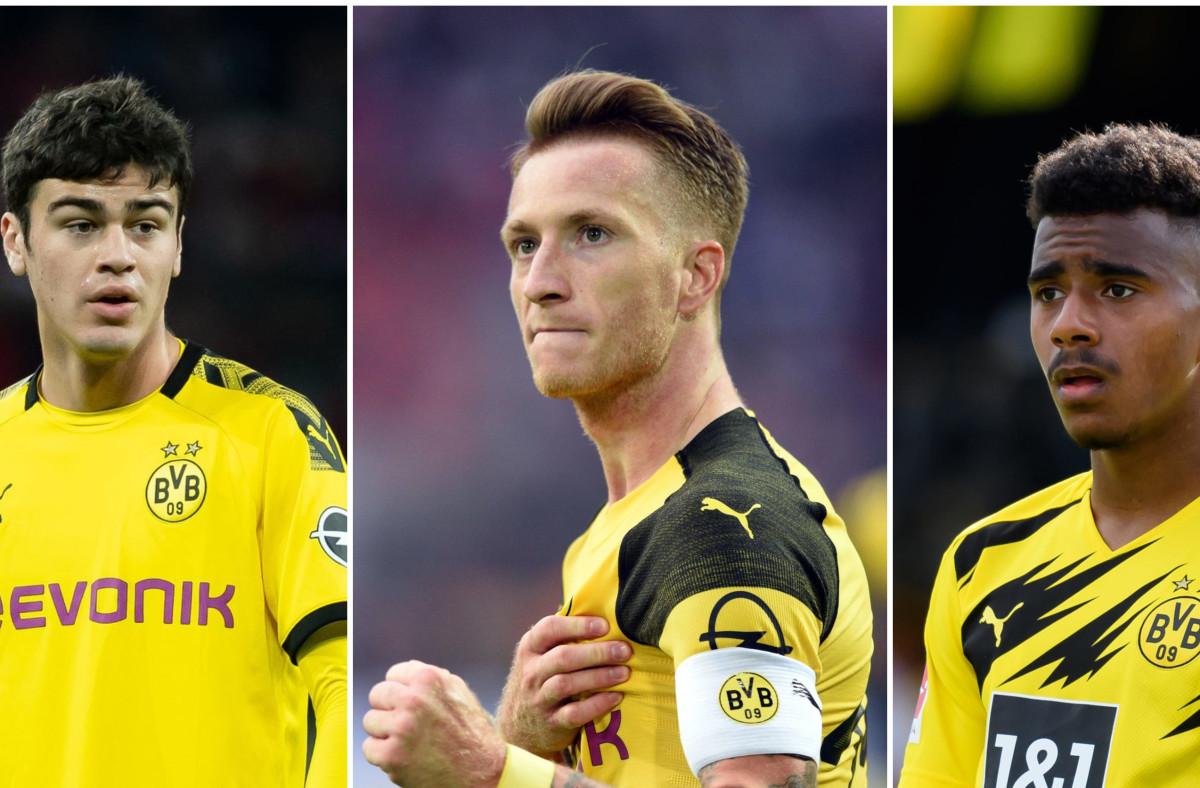 As a remarkable stroke of good (or bad) luck, Borussia Dortmund found themselves unveiling their new head coach for next season on the same day they were forced to announce the imminent departure of one of their star players.
As a publicly listed company, Dortmund are obliged to reveal when a significant offer is made for one of their players. Which often means the Bundesliga giants are in no control of when the news eventually breaks. And on Thursday it happened just before Marco Rose stepped in front of the lights and TV cameras to say hello.
Trending
However, Rose did his best to avoid the topic of replacing Jadon Sancho. The former Borussia Moenchengladbach head coach discusses tactics, his preference for a 4-4-2 formation and the need to fill the holes in Dortmund's error-prone defence from last season. But the topic of finding a new winger to replace the new Manchester United signing was, perhaps wisely, overlooked.
And who could blame him? While Rose was likely well aware of Sancho's imminent departure, he and his backroom staff will still have an almighty task on their hands to make up for the goals and assists the England international so readily provided last season.
So which of Dortmund's current crop can step in and provide the 16 goals and 20 assists that are on their way to Old Trafford this summer? Let's take a look.
Do Dortmund already have their Sancho replacement?
While Rose will be losing an exceptional player in Sancho, the former Gladbach coach shouldn't be too disheartened with the attacking talent he still has to work with.
In the wing positions, Rose will be able to call upon club captain Marco Reus and Thorgan Hazard, who have both looked like their old selves in 2021 and could play important roles for Dortmund next season.
Similarly, Julian Brandt's role as a back-up central midfielder could be altered under Rose to deploy the former Bayer Leverkusen star as a more attacking threat on either flank. However, none of these senior stars can really be called upon to replace Sancho in the short or long-term.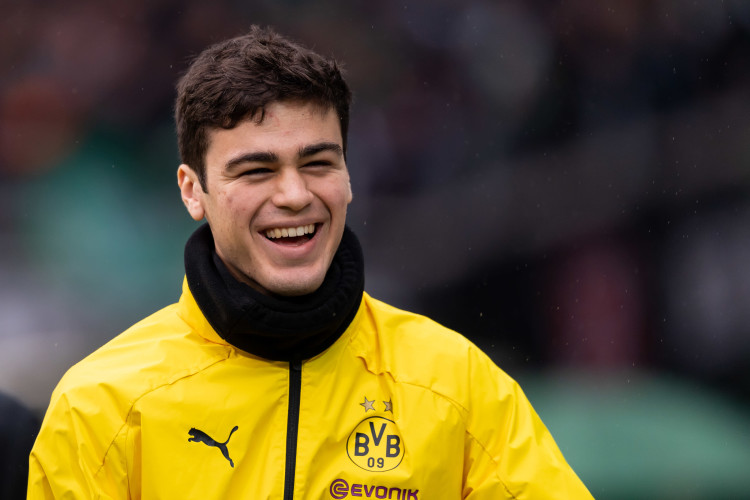 For that, Dortmund will undoubtedly be hoping that Rose can develop Gio Reyna (currently valued at €38.6m) into the club's next, exciting attacking talent. Despite only being 18 years of age, the American talent has already played 64 first team games for Dortmund and has shown immense promise.
For example, last season Reyna averaged 0.39 goals or assists per 90 minutes for Dortmund in all competitions. And while that may be some way off Sancho's 0.98 average for last season, it's not far off the English forward's average of 0.61 per 90 when he was Reyna's current age.
The American has some way to go before he's considered a legitimate successor to Sancho, but he has time and plenty of good will from the club on his side.
If Reyna isn't the man to do it, Dortmund could turn to fellow wing prospect Ansgar Knauff, who made his debut for the club last season and looks like an exceptional talent. While the 19-year-old German has only managed one goal and one assists in seven senior games, he did bag 19 goals and 24 assists in 73 games for Dortmund's youth and reserve sides.
If Knauff can replicate that kind of form for the first team then there's no reason he can't step into Sancho's shoes next season.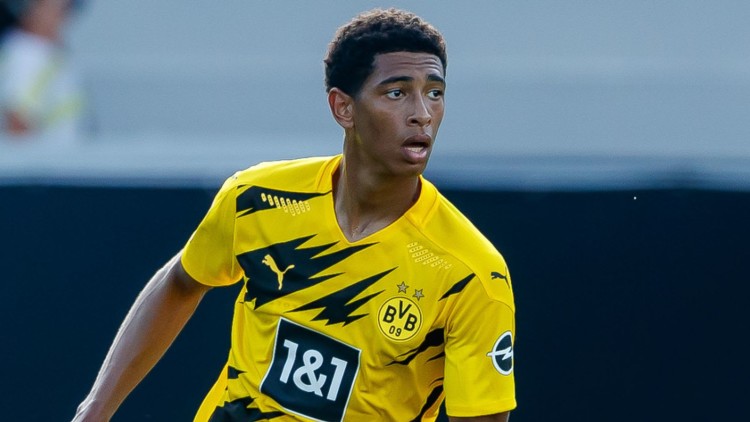 Of course, Rose could go some way to reducing the dependency on these young talents by changing Dortmund's tactics ahead of the new season. Which is probably exactly what he'll do.
At Gladbach, Rose enjoyed playing a 4-4-2 diamond with two strikers, which could in turn lead to Dortmund putting more emphasis on central players up front or through the middle. And that could mean more game time and a stronger role in the team for players like Jude Bellingham or young striker Youssoufa Moukoko.
In the end, Dortmund don't have a player that can play in Sancho's position and put up the kind of numbers the England star provided last season. But they do have a number of exceptional players that could one day develop into a talent like the new Man Utd signing or offer their talents elsewhere in the side to compensate for his departure.