£170 million? Figuring out Borussia Dortmund asking price for Erling Haaland this summer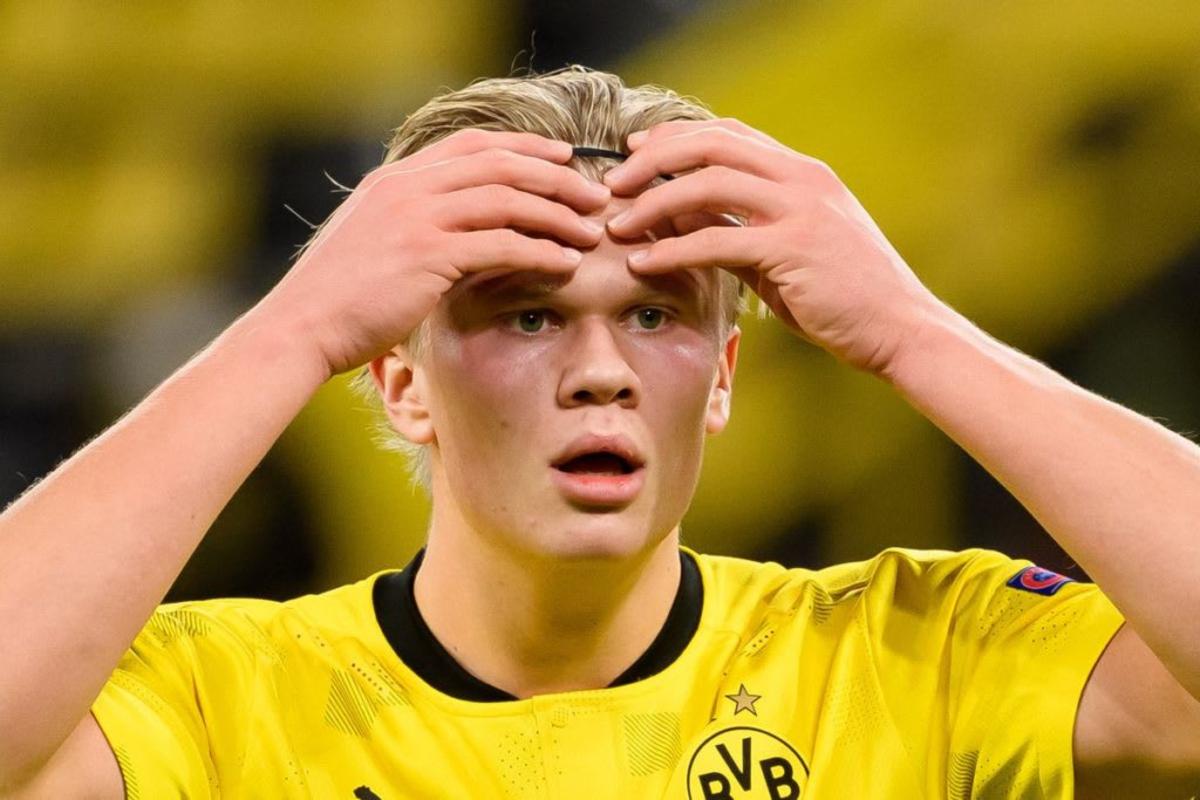 The domestic football season may be over but transfer sagas for some of Europe's biggest players are only getting started.
Borussia Dortmund may have locked the front doors and bid their stars the best of luck at this summer's Euros, but it seems as though the likes of Jadon Sancho and Erling Haaland will have to spend the duration of their international duty batting away stories.
READ MORE: Kylian Mbappe urged to join Bayern Munich
While Sancho's saga with Manchester United rumbles on with predictable uncertainty, Haaland's future at Dortmund has been seriously called into question after reports in England have suggested that some of the continent's biggest clubs are prepared to empty their bank accounts for his signature.
According to the Daily Mail, Chelsea are prepared to restructure their entire wage structure and offer a handsome fee for the Norway international. But is there any chance that Dortmund would be willing to sell?
What is Dortmund's asking price for Haaland?
While Dortmund have not stated how much they would be willing to accept for Haaland, it seems as though Chelsea are prepared to make an offer they'd struggle to refuse.
According to the Mail, the London club would be willing to fork over £170 million for the young striker - a remarkable fee considering the Bundesliga club signed Haaland for only £18m in January 2020.
Whether that figure is exactly what Dortmund want for their star striker, it's a fee that would blow any other offer out of the water and completely go against the perceived notion that the pandemic is about to limit big spending in the coming months.
In other words, that kind of offer may be too good for Dortmund to turn down.
'Will they sell him this summer?
Dortmund's entire process with dealing with offers for Haaland will be based around the idea that they'd be better placed holding on to the player to help them challenge for silverware, go far in the Champions League and secure European qualification for next season. All of which will earn Dortmund more money than a paltry offer of around £70-80m.
However, that plan may go out the window if a club like Chelsea really did offer an extra £100m on top of that. At that point, the Bundesliga side would be foolish to turn down an offer that will surely never be replicated in the following summer window.
As well as that, if Haaland does indeed have a minimum-fee release clause that comes into effect in 2022, Dortmund may be prepared to accept an inflated fee this season if it mitigates losing the player a year earlier - especially if it is substantially more than the release clause, which is believed to be somewhere between £75-90m.
The real question is now whether or not Chelsea really have that kind of money to spend on a player like Haaland.