Who is Florian Neuhaus? The Gladbach star wanted by Liverpool to replace Gini Wijnaldum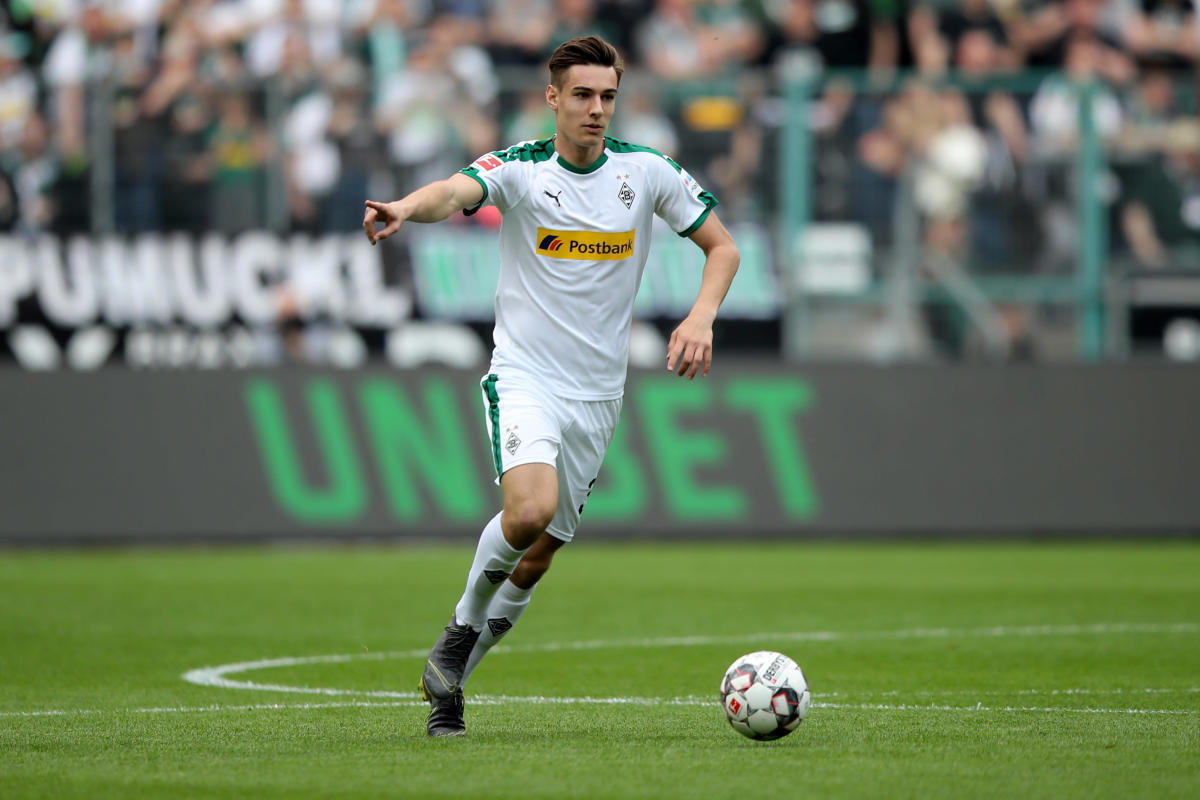 While the European Championship may steal the attention of most football fans, the continent's biggest clubs are working hard on identifying players to sign once the tournament comes to an end.
This is perhaps most apparent when it comes to Florian Neuhaus' current situation at Borussia Moenchengladbach.
Despite having a contract with the Bundesliga club until 2024 and spending his summer representing the German national team, there's no doubt that the central midfielder will return to Gladbach with a number of offers on his table to dig through.
According to German broadcaster Sport1, Liverpool have no stepped up their interest in the young midfielder but the Anfield side may find some stubborn competition from some of the Bundesliga's biggest clubs.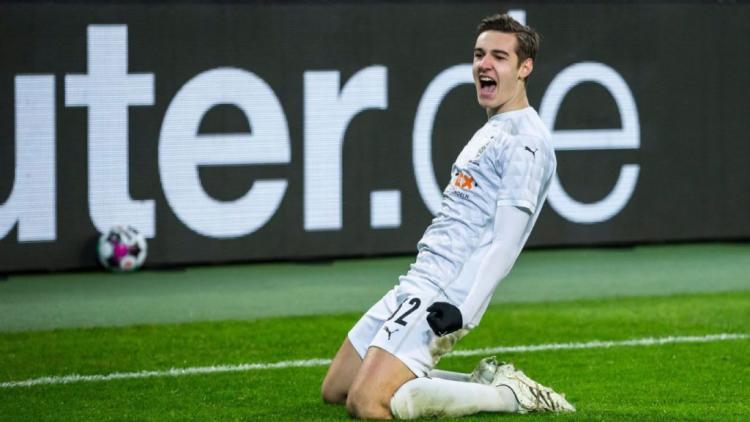 What position does Florian Neuhaus play in?
Although Neuhaus came through at 1860 Munich as an abrupt, attacking midfielder and continued that trend in the 2.Bundesliga with Fortuna Dusseldorf, the central midfielder has developed under Rose's guidance into something more akin to a deep-lying playmaker in recent seasons.
Although Neuhaus undoubtedly has the physique and engine to play as a box-to-box midfielder or even as a more combative holding midfielder, his real strengths lie in having the entire opposing half in front of him and pulling the strings that set up plays or make late runs to score the goals himself.
How good is Florian Neuhaus?
Although it's a little harder to define how good a deep-lying midfielder is in comparison to a winger or a striker, there are some notable metrics which can undoubtedly showcase how impressive Neuhaus has been this season.
For example, the 23-year-old midfielder ended up finishing the season with six goals and six assists from 33 Bundesliga games. Which means his average of 0.38 goals or assists per 90 minutes is the fifth best in Gladbach's squad, behind Jonas Hofmann, Lars Stindl, Breel Embolo and Marcus Thuram.
However, what makes Neuhaus even more impressive is the manner in which he scores or creates these goals. While the midfielder has scored against lesser foes in the Bundesliga like Schalke, Augsburg and Koln this season he's also had standout performances in wins over Bayern Munich and Borussia Dortmund, with a goal in a 3-2 victory over the former and two assists in a 4-2 victory over the latter.
What clubs are interested in Florian Neuhaus?
As is often customary with any player that excels at Gladbach, Borussia Dortmund seem to be the most interested party in potentially making an offer for Neuhaus this summer.
According to Germany newspaper Bild, the midfielder has impressed the Westfalen side for some time, with Bayern Munich also showing an interest in a young player that flew under their radar for some time having been raised just 40 miles from the Allianz Arena.
However, both clubs may have to act fast if they are to sign up the Bundesliga talent before a Premier League comes calling. According to numerous reports in England and Germany, Jurgen Klopp's Liverpool are also interested in Neuhaus and see the central midfielder as an affordable target this summer and an ideal replacement for Gini Wijnaldum.
What is Florian Neuhaus' Instagram?
Neuhaus' Instagram account has 64.9k followers as of March, 2021.
Who is Florian Neuhaus' girlfriend?
The player is not dating anyone publicly.