Former Dortmund star explains why club can't sell Haaland in the summer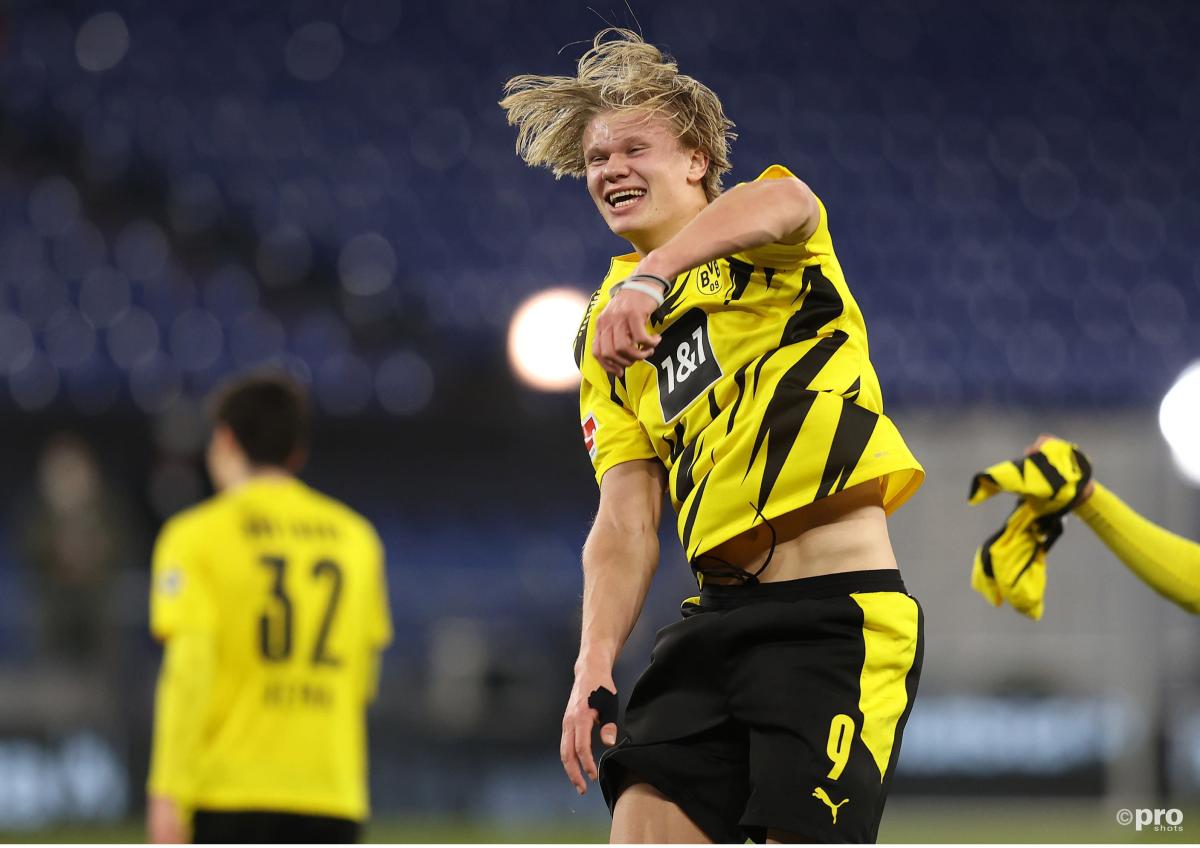 Former Borussia Dortmund player Patrick Owomoyela says one of the main reasons the club can't afford to sell Erling Haaland this summer is that they won't get a player as good to replace him, and that young wonderkid Youssoufa Moukoko is not ready to step up.
Haaland burst onto the European scene last season with RB Salzburg before moving to Dortmund, and since the transfer to the Bundesliga he has continued his exceptional goalscoring exploits.
In the 2020/21 campaign he has scored 31 goals in 28 starts in all competitions, and recently became the fastest player in history to reach 20 goals scored in the Champions League following his double against Sevilla.
His performances have generated interest from a host of elite clubs including Barcelona, Real Madrid, Bayern Munich, Manchester United, and Manchester City.
However, Owomoyela has urged Dortmund to keep him for as long as possible as they quite simply will not get anyone better.
| Stat | Value |
| --- | --- |
| Starts | 28 |
| Goals | 31 |
| Assists | 7 |
| Shots P90 | 3.5 |
| Touches in Box P90 | 6.9 |
| Dribbles P90 | 0.4 |
Erling Haaland in 2020/21
"Even if you get a large sum for him, you have to find a comparable player. You won't. At the moment I don't see any player who could replace Haaland's force of nature. You have to collect sporting arguments now," he said in the Sport 1 Lieber Fussball podcast.
"Impressive. And how old he is. He still has a few deficits. The header game, for example.
"Everything is unbelievable – and there is still a lot to come. There will be further developments.
"This is the category of world footballer or world's best striker. I hope that we will see that in the Bundesliga for a long time, at Borussia Dortmund of course."
Could Moukoko replace Haaland?
This season, 16-year-old Moukoko became the youngest player in history to feature in the Bundesliga and the youngest player in history to feature in the Champions League.
Dortmund clearly have high hopes for the young man, but Owomoyela has warned not to expect him to step into Haaland's shoes anytime soon.
"It wouldn't be clever at all to say that we will be betting on Moukoko from the summer," the 41-year-old explained.
"That would be too much of a good thing. He has incredible potential, but he also has an incredible way to go. There are lows and fluctuations, there are too other issues that still cost energy at this age."