England or Germany? Musiala makes big call on his international future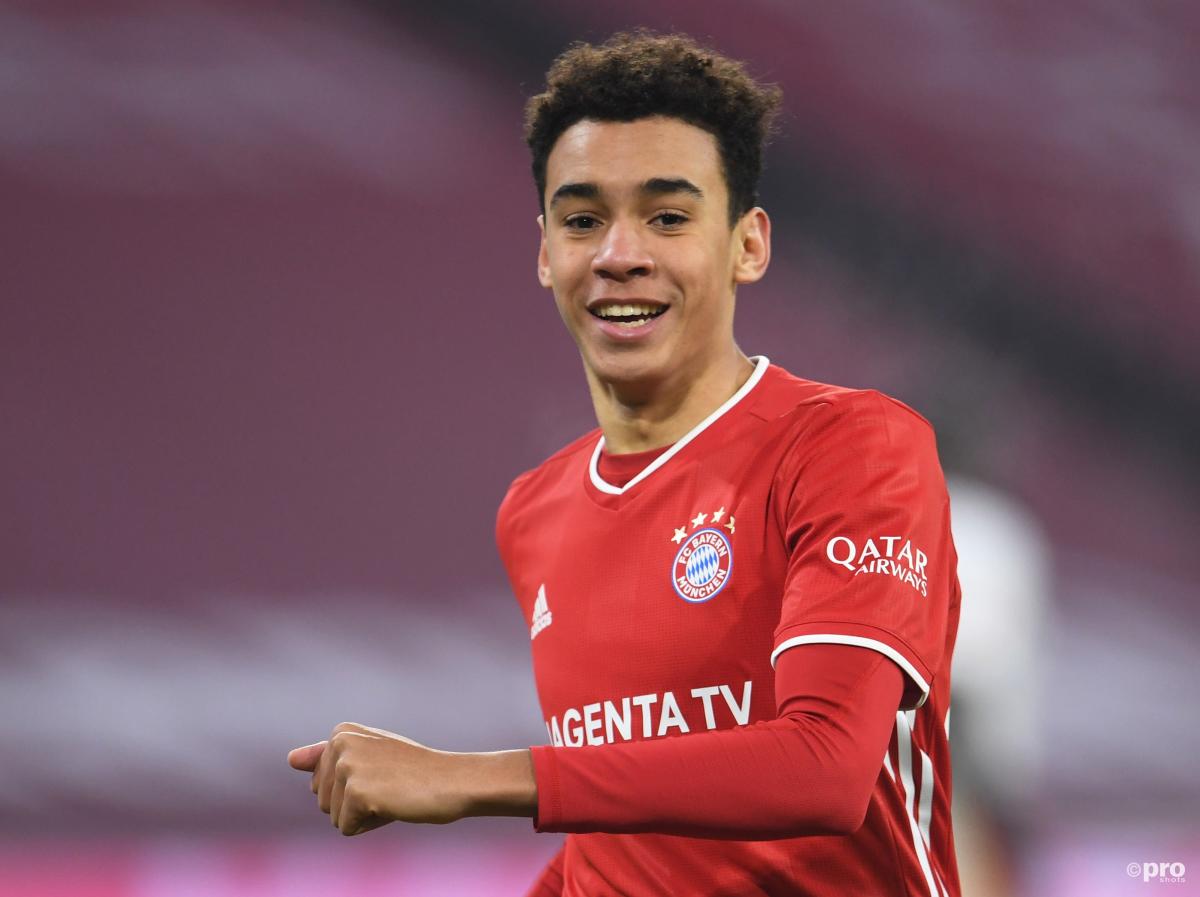 Jamal Musiala, the Bayern Munich wonderkid, has revealed that he will transfer international allegiance from England to Germany.
The 17-year-old Musiala has hit the headline for the Bundesliga side in recent weeks by appearing in the first team. On Tuesday, he marked his Champions League knockout round debut with a goal against Lazio in a 4-1 win.
He had previously represented England youth teams on 22 occasions, but he has elected to turn out for the country of his birth.
"I've thought about this question a lot," he told The Athletic. "What is best for my future? Where do I have more chances to play?
"In the end, I just listened to the feeling that over a long period of time kept telling me that it was the right decision to play for Germany, the land I was born in.
"Still, it wasn't an easy decision for me. England is home for me. It is difficult to find words for what England means for me because I have so many memories connected to very positive emotions.
"I have a heart for Germany and a heart for England. Both hearts will keep on beating."
Did Jamal Musiala play for England?
Musiala played for England at youth level, up to and including Under-21. Indeed, he even played a couple of competitive matches for the country at that level.
He featured against Andorra as a substitute in a European Championship qualifier and then scored against Albania in a 5-0 win four days later. It would prove to be his last match in an England shirt.
How is Jamal Musiala eligible for England?
Musiala is eligible for England because his father is of British-Nigerian origin. He also spent most of his childhood in the country and turned out for Chelsea's academy between 2011 and 2019 before moving back to Germany with Bayern Munich.
His mother, however, is German and he was born in the German city of Stuttgart.