Borussia Dortmund boss refuses to rule out Erling Haaland sale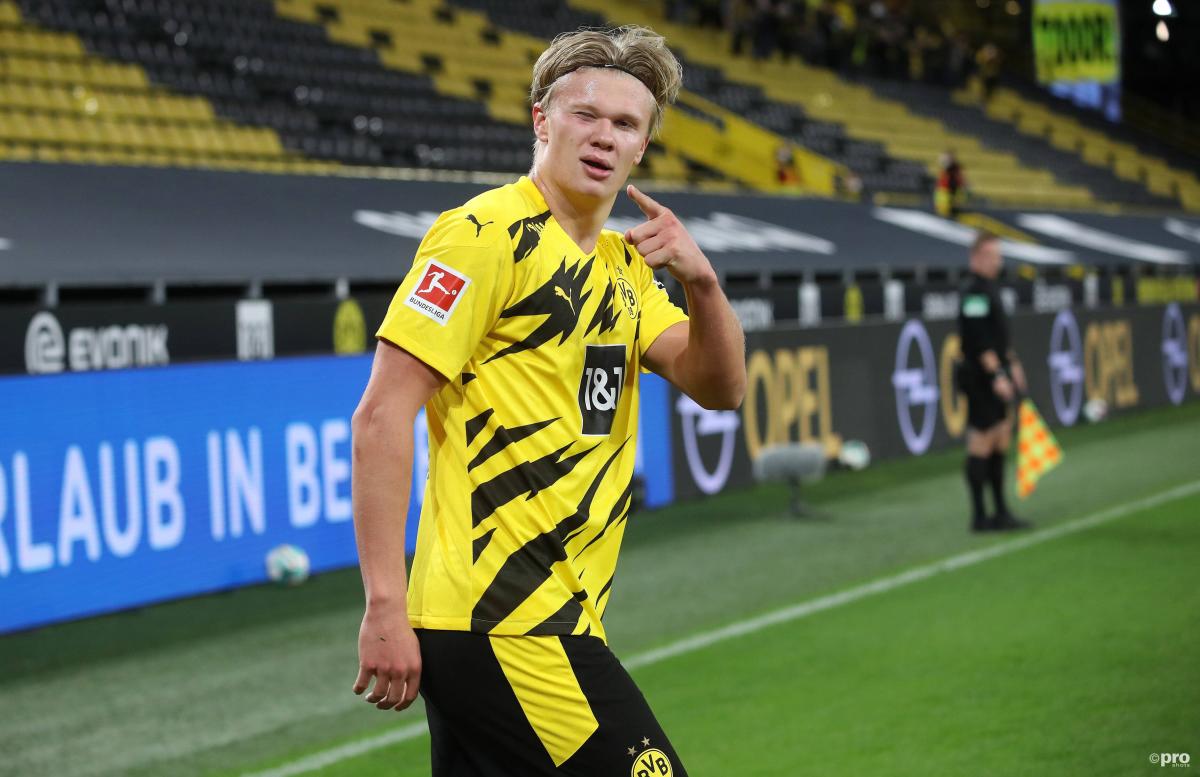 Borussia Dortmund sports director Michael Zorc has refused to rule out the possibility of the club selling star striker Erling Haaland if they fail to qualify for next season's Champions League.
The Bundesliga giants picked up a huge result against Sevilla on Wednesday night, winning 3-2 away from home in the first leg.
At the heart of that performance was Haaland, who scored Dortmund's second and third goals and once again dazzled the continent with his super ability.
The Norwegian striker's brace now means that Haaland has scored a remarkable 18 goals in just 13 Champions League games and is rivalled only by Paris Saint-Germain forward Kylian Mbappe in talent and potential.
As such, Dortmund will undoubtedly be doing all they can to keep Haaland at the Westfalenstadion next season.
However, reports in Germany have suggested that the club's financial situation may require a number of high-profile sales if they struggle to finish in the top four this season and qualify for Europe's premier competition next season.
And when asked by Sky Germany about any need to sell Haaland under such circumstances, Zorc didn't exactly deny the possibility.
"We can ask these if-then questions and answer them when the time comes," he said. "We now want to start turning things around and qualify for the Champions League again."
The possibility of moving on to other clubs wasn't exactly far from Haaland's own mind, when he openly courted the idea of moving to Real Madrid next season.
When told by reporters after the match that Madrid fans were clamouring to sign him in the summer, the Dortmund striker said: "It's always nice when someone wants you."
"It's always good to score goals. I love the Champions League and when I saw [Kylian] Mbappe did a hat trick yesterday, I got extra motivation. So thanks to him, it was a nice evening."
"We had a good plan. Edin [Terzic] talked a lot with me, he said that it would be my game and that I would get my chances. I used them. It was an important win."