The blockbuster deals of 2020: Kai Havertz to Chelsea (£62m)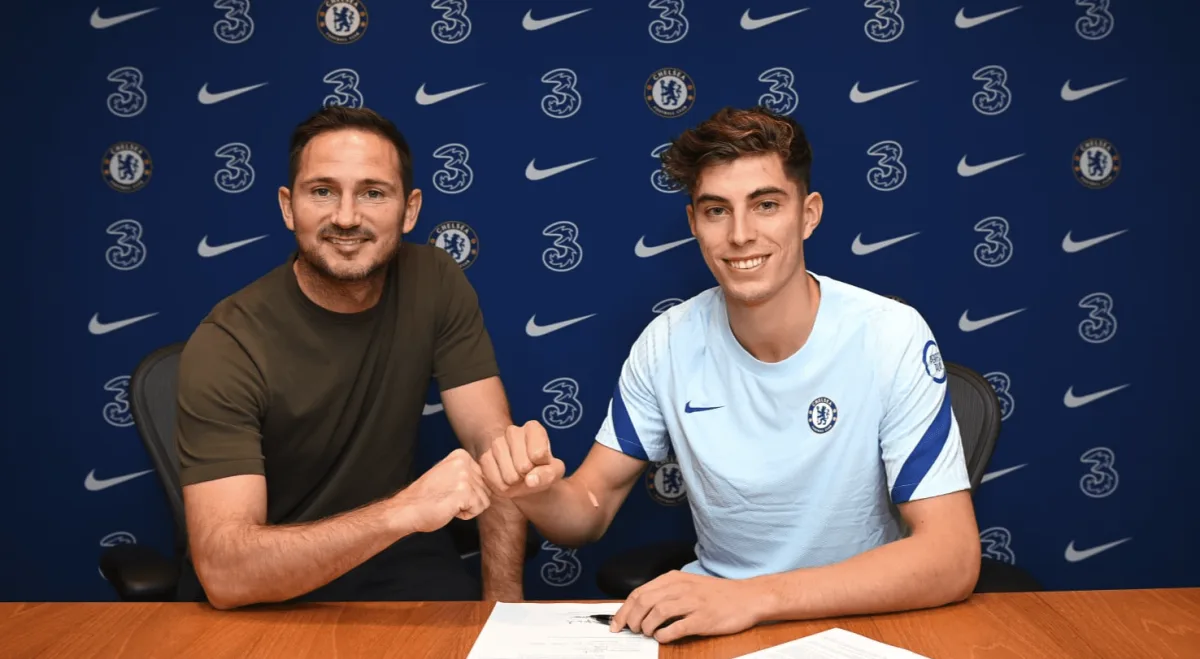 Regardless of which football club you support, if you've been following this season's Premier League then you've almost certainly been watching Kai Havertz's move to Chelsea play out in real time.
For much of this season the young German talent has come to personify the failings of Frank Lampard's Chelsea team through his lethargic and ineffective performances.
Whether that kind of criticism is particularly fair on a young man that contracted COVID19 is a discussion for another day. What only seems to matter in the fast-paced world of the English top flight is that Havertz cost a lot of money and doesn't seem to be worth it. 
How the deal went down
After bursting on to the scene as a teenage phenomenon at Bayer Leverkusen in October 2016, Havertz quickly established himself as a tremendous talent that was destined for much bigger things.
However, it wasn't until the 2018/19 season, when Havertz bagged an incredible 17 goals and four assists in just 24 Bundesliga appearances for Leverkusen that Europe's biggest clubs began to reach for their cheque books.
Chelsea interest in the player appeared to spark into life in the first half of 2020, when reports continuously linked Havertz with a move to Stamford Bridge. By late June Frank Lampard was being asked directly about the club's efforts to sign the young German forward, but simply stated that he was a fan of Havertz and that the club had made no approach.
As is often the case with such transfer sagas, that wasn't entirely true. Delayed only by the elongated conclusion to the 2019/20 season due to the global pandemic, Chelsea eventually signed Havertz in September 2020 for an initial £62 million.
What they said: Chelsea director Marina Granovskaia on Havertz deal
"Kai is one of the best players of his age in world football, so we are very happy that his future lies at Chelsea.
"He has proven pedigree in one of the best leagues in Europe, he plays for the German national side and he is an exciting, dynamic talent.
"We are delighted to be able to add his versatility and quality to the squad before the season begins."
Havertz to Chelsea – hit or miss?
Grade so far: C-
It's very difficult to grade Havertz's time at Chelsea to date without taking the player's COVID infection into consideration. While dozens – if not hundreds – of players throughout English football have tested positive for the disease, very few have had long-lasting issues with it. Havertz undoubtedly and unfortunately falls into that category.
Speaking to the BBC about recovering from the disease, Havertz revealed that it took him around six weeks to properly get over his infection. However, plenty of Chelsea fans would be willing to admit that the young forward has looked far from fully fit since then.
With just five goals and six assists in 25 appearances, there's no doubt that Havertz's first season at Chelsea isn't going according to plan. However, the young player was always signed for the player Havertz was going to become – not specifically the one he is right now.
If there's any doubt over that then consider the fact that when pushed to act on Lampard and his misfiring squad, the club decided to axe the manager and bring in a new coach that would be able to work closely with Havertz. Such is Chelsea's belief in the player. He may have stumbled in his first few months in London, but the young German forward will come good eventually.