Nagelsmann: It "makes no sense" to let Hwang go on loan to West Ham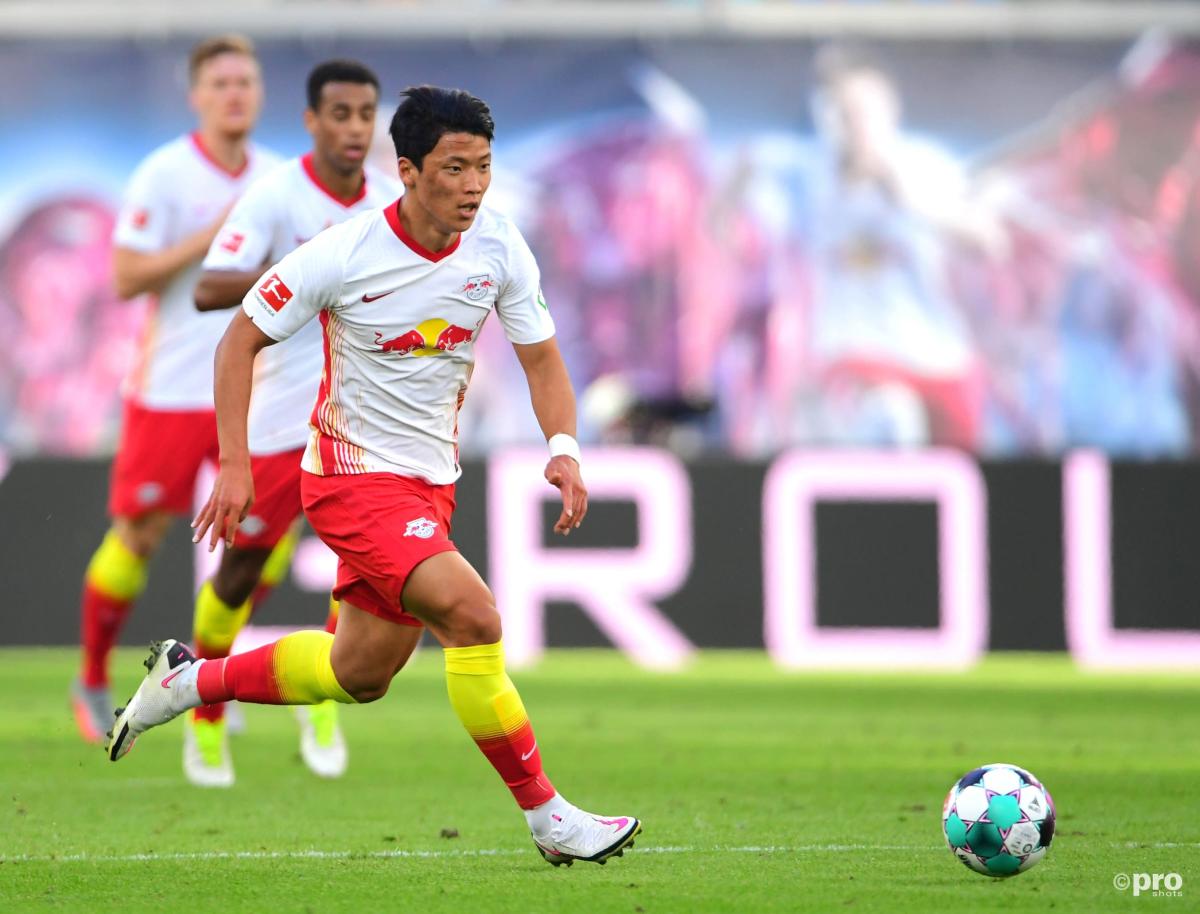 RB Leipzig head coach Julian Nagelsmann has shot down any hopes of West Ham loaning striker Hwang Hee-chan in the January transfer window.
The 25-year-old striker only joined the Bundesliga side in the summer of 2020, but has struggled to pick up game time in Nagelsmann's side this season.
After picking up an injury in preseason, Hwang then tested positive for COVID and has spent much of the first half of the season recovering from the infection.
However, despite his limited game time, Hwang is just one of three recognised strikers in Nagelsman's side.
And as such, the RB Leipzig head coach has suggested that a deal taking the South Korean international to another club during the current window simply doesn't make any sense.
"I had a long talk with him [Hwang] yesterday," the coach told Kicker on Thursday. "If we don't get two more strikers, which I don't expect, it makes no sense, from his or our point of view, to give him up."
"Of course I can understand certain opinions from the players' side that he has too little playing time," said Nagelsmann.
"But I also made it clear that you also have to look at the training time he has had so far."
"He hasn't had a chance to show himself or develop at all. He came in very slowly, then he was injured, then he had to deal with the Corona illness and the consequences for ages, was away for a totally long time.
"We didn't have much training anyway, and of the few sessions he missed most of them. So on what basis should I make an assessment?"
Having signed a five-year deal with the German side when he joined the club last summer, Hwang is undoubtedly a highly rated player in Leipzig.
But the fact that he hasn't had a chance to prove whether he's good enough seems to be the biggest obstacle towards the South Korea international getting a move abroad mid-way through the season, in search of needed game time.