Lewandowski was robbed not to win the 2021 Ballon d'Or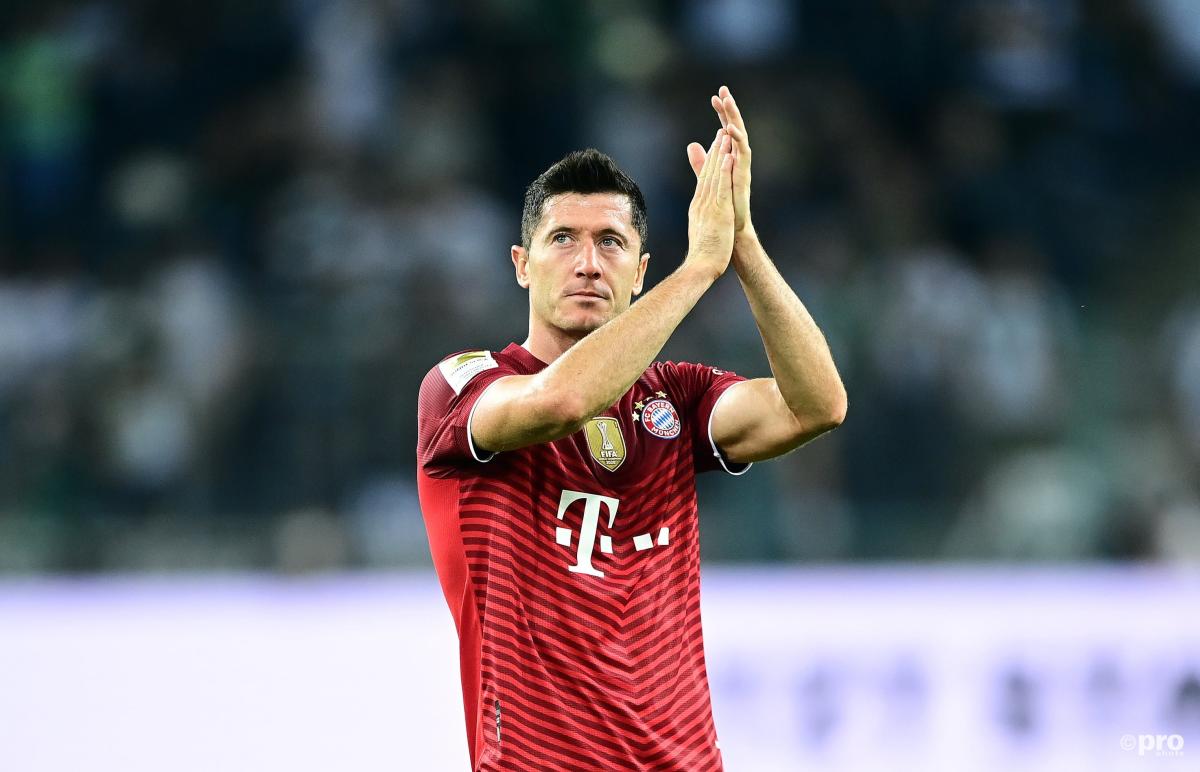 Bayern Munich CEO Oliver Kahn was in a typical, bullish mood when the topic of the Ballon d'Or came up at the club's AGM shortly before the winner of the 2021 award was named. There was only one man for the prize in his opinion: Robert Lewandowski.
"He's the best striker in the world," announced Kahn to an auditorium of like-minded fans of the Polish striker. "I would be deeply disappointed if Lewandowski didn't win the Ballon d'Or. Nobody deserves it like him."
This, undoubtedly, seemed little more than a club boss pushing his star player for a prestigious award.
But when it comes to Lewandowski, few could deny that the striker ticked all the boxes and was a worthy winner of the award that was ultimately claimed by Lionel Messi.
Lewandowski's 20/21 season
Perhaps the most obvious reason why Lewandowski deserved 2021's Ballon d'Or award was simply because he scored a remarkable amount of goals for Bayern.
Over the course of 29 league games for the club, Lewandowski bagged no less than 41 goals and seven assists. Over the course of his entire season, that then worked out at 48 goals and nine assists in 40 games.
Just to put that into clearer context, it means Lewandowski was either scoring or creating a goal for his club every 59 minutes of football. A return that was unmatched by any striker across Europe.
In return, Lewandowski and Bayern were awarded with another Bundesliga title and would have perhaps gone on to seriously challenge for the Champions League had the striker not picked up an injury that ruled him out of the quarter-final clash with Paris Saint-Germain.
Overtaking Messi and Ronaldo
What undoubtedly makes Lewandowski's form so incredible is that he's not only seemingly getting better with age but he's also now at a point that he's overtaking both Lionel Messi and Cristiano Ronaldo as the best goalscorer in Europe.
For example, Lewandowski averaged 1.15 goals per 90 for Bayern last season, which was notably more impressive than Cristiano Ronaldo's average of 0.84 for Juventus or Messi's 0.72 for Barcelona.
Lewandowski's league goals per season compared to Lionel Messi and Cristiano Ronaldo.

Further proof that he seems to be getting better with age 😲 pic.twitter.com/5vYbfXSwhQ

— Stefan Bienkowski (@SBienkowski) May 15, 2021
When we include assists in that comparison, Lewandowski is still notably ahead of his two counterparts with an average of 1.44 goals or assists per 90, while Ronaldo and Messi linger on 0.94 and 0.91 respectively.
To be the best you need to beat the best and last season there was no doubt that Lewandowski outperformed both Messi and Ronaldo.
Although he finished significantly ahead of the Portuguese in the Ballon d'Or voting - Ronaldo only finished sixth - the Messi hype train proved too great and pushed Lewandowski down to an undeserved second. This should have been his prize and he was robbed of it.