Man Utd and Real Madrid on alert as Haaland drops transfer hint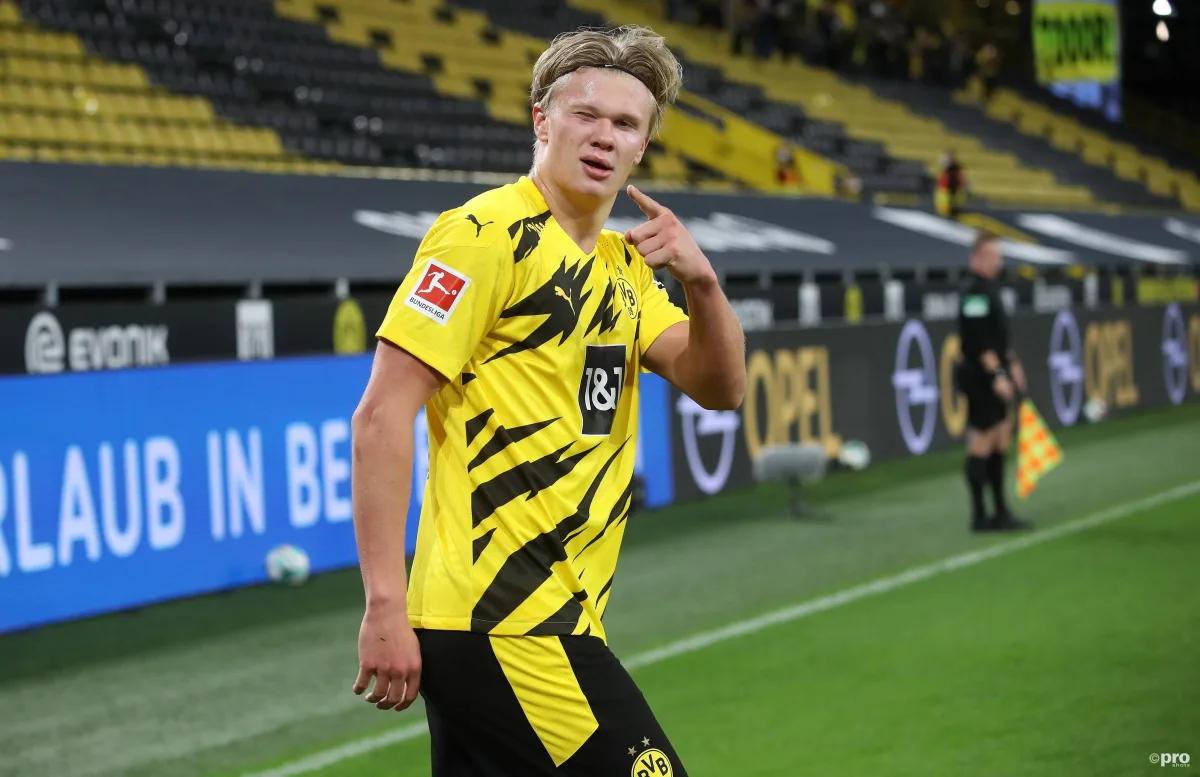 Erling Haaland's father, Alf-Inge, has suggested that the Borussia Dortmund striker could make a summer move to Manchester United or Manchester City.
Both Premier League clubs have been linked with the 20-year-old forward in recent times. Additionally, Real Madrid are also credited with a strong interest while Liverpool have been mentioned in dispatches.
While it had generally been considered that Haaland, who only arrived at BVB earlier in 2020 from Red Bull Salzburg, would remain with the Bundesliga side for another 18 months, his dad has suggested this might not be the case.
"In Dortmund he feels very well and very happy, but Erling loves a challenge and in football you never know what the future holds. We'll see…" he told Tuttosport.
Haaland, who says he wants to win silverware before leaving Dortmund, holds a regard for strikers who have turned out for the Red Devils, the Citizens and Los Blancos in the past.
"He was born an attacker," his father said. "In fact, he loved the strikers who scored many goals, two in particular: Zlatan Ibrahimovic and Cristiano Ronaldo. He also had a soft spot for Mario Balotelli from his Manchester City years."
While Alf-Inge finds it difficult to compare his son to players, he did suggest that there is a likeness with a former Manchester United and Real Madrid ace.
"It is natural to compared him with physically strong forwards, like Ruud van Nistelrooy, but I think Erling is quite unique in his style. So I also struggle to make comparisons," he said.
READ MORE:
Haaland on Golden Boy win
Haaland was speaking to the Italian publication after they awarded Erling the Golden Boy prize for 2020.
"My son is the first Norwegian and the first Scandinavian to win the award," Alf-Inge said. "This aspect gives even more value to Erling's triumph. We are all very proud of him. We have been talking about this award at home for two years. We've done it!
"In 2018 Erling told me: 'Dad, I want to win the Golden Boy.' After finishing in fourth place last year, behind Jadon Sancho, Kai Havertz and the winner Joao Felix, this time he managed to fulfil his wish. Erling is delighted and very proud."
Haaland's Dortmund side face Stuttgart on Saturday, but he will not play until 2021 due to injury.