Would Bayern Munich's Jerome Boateng be a good signing for Arsenal, Chelsea or Tottenham?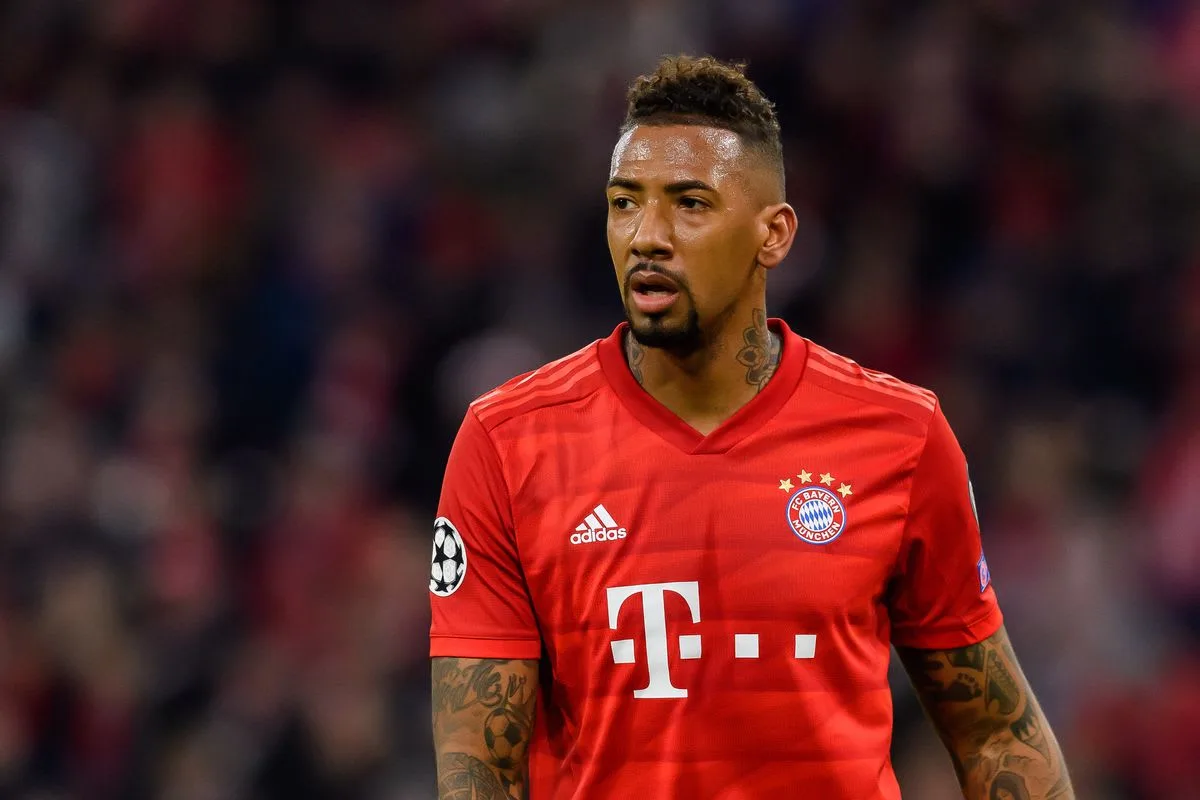 Although Bayern Munich look as strong as ever, following emphatic 6-2 wins in the Champions League over RB Salzburg and a 3-2 "Der Klassiker" dismantling of Borussia Dortmund, it seems as though the Bavarian giants are determined to rebuild their squad next summer. 
Rumours of David Alaba's situation at the club have persisted over the last few weeks, yet a new report from Germany now suggests that Jerome Boateng may be about to follow the Austrian defender out the door at the end of the season.
At 32 years of age, Boateng is by no means a spring chicken but the report suggests Premier League giants Arsenal, Chelsea and Tottenham Hotspur could certainly be interested in picking him up. Which then poses a simple question: is Boateng still as good as he once was for Bayern?
As a World Cup, Champions League and Bundesliga winner, Boateng's quality was once never in doubt, but there must be something behind Bayern's reported reluctance to keep the senior defender at the club. 
| | | |
| --- | --- | --- |
| Season | % of Aerial Duels won | % of Defensive challenges won |
| 2017/18 | 73 | 72 |
| 2018/19 | 81 | 72 |
| 2019/20 | 75 | 69 |
| 2020/21 | 72 | 55 |
For example, while the defender's average aerial duels P90 hasn't really changed much over the last four seasons in Munich, the percentage of those duels which Boateng wins has varied quite a lot. His most impressive season in the air was the 2018/19 season, when he won 81% of his headers. Yet that has fallen quite notably from 75% last season to just 72% in this current campaign.
Similarly, when we look at Boateng's overall defensive challenges P90 in that same period we see his average of 3.6 this season being a notable drop off from the 5.6 he averaged over the previous three seasons. In that same time the percentage of total defensive duels the central defender tends to win has also fallen from around 71% from 2017-2020, down to just 55% this season.
Where Boateng is still unquestionably a top player is in his technical passing, which has also been a skill that has set him apart from more physical, one-dimensional central defenders throughout his career. Yet even that is beginning to lag ever so slightly.
For example, in last season's Bundesliga Boateng sat seventh for total passes, fifth for build-up passes and eighth for deep-completed passes for Bayern. Which, on paper, seems like a fine return for the senior defender, until you realise that in each metric his team mates Niklas Sule, David Alaba and Javi Martinez are all ahead of him.
Indeed, the crux of the matter seems to be that while Boateng may still be a top defender – and one that Arsenal, Chelsea or Tottenham could get plenty of use out of – he is perhaps no longer playing to the same level as Bayern younger, emerging talents in defence.