Giovanni Reyna: Who is Dortmund's latest teenage superstar?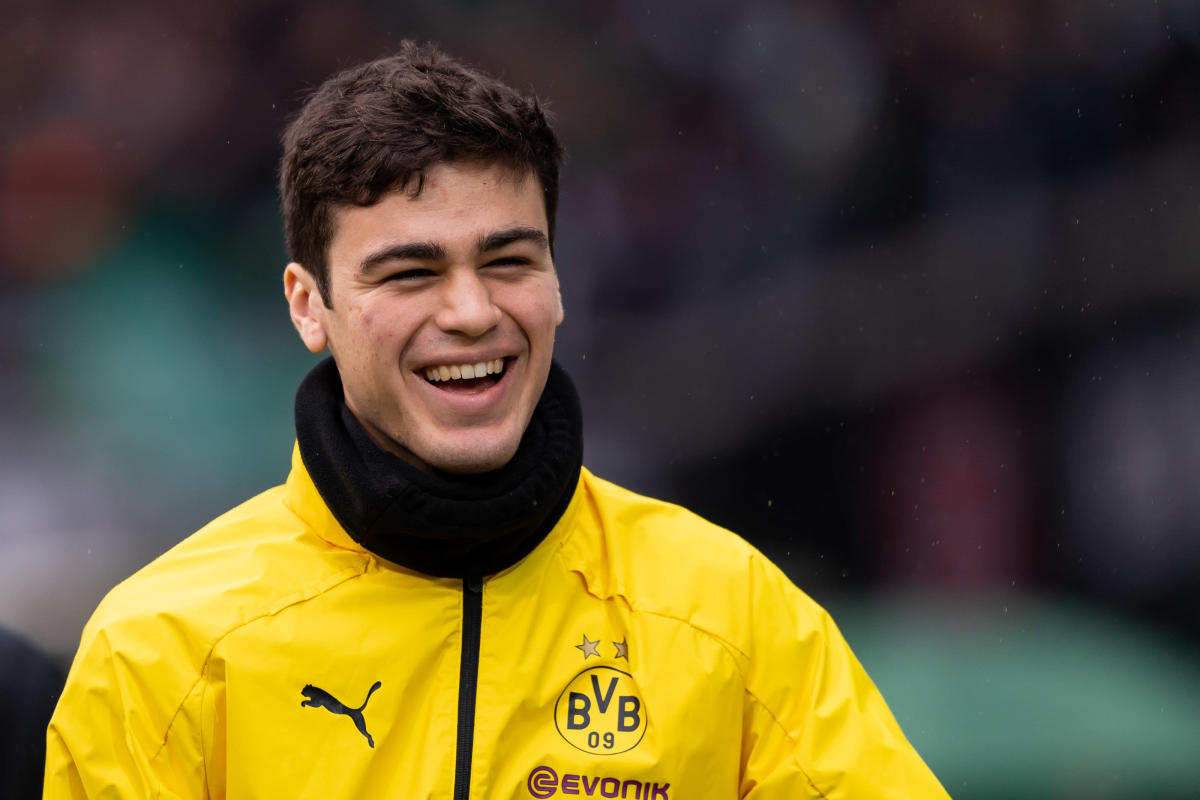 Giovanni Reyna had an easy choice to make when it came to picking an academy to join at the age of 12.
His father, former Sunderland and Manchester City midfielder Claudio, had been appointed sporting director at New York City following their formation two years earlier.
And so, quite logically, that's where Giovanni took his first steps toward becoming a professional footballer just like his dad, and indeed his mother, former US international Danielle Egan.
It eventually transpired that the scale of the youngster's talent was such that he had outgrown Major League Soccer's newest franchise before he even got to play for the first team.
Borussia Dortmund had already seen enough to know that Reyna was capable of following in the footsteps of Christian Pulisic to become the club's next American star.
And so in the summer of 2019, they made their move. The player's Portuguese passport (earned through his paternal grandmother) ensured there was no need to wait until his 18th birthday as FIFA rules would have otherwise required.
READ MORE:
Dortmund beginnings
Reyna didn't have to wait long to prove that Dortmund were right to get him in early, either, with just six months elapsing before he was part of the first-team squad.
In January Reyna made his first piece of history. He broke Pulisic's record to become the youngest American to feature in the Bundesliga, appearing against Augsburg at the age of 17 years and 66 days.
And the following month, he became the youngest scorer in German Cup history.
He continued to appear regularly toward the end of the 2019-20 season, ending the campaign having clocked up 18 outings in total across all competitions.
Reyna had firmly established himself as a member of the first-team squad by the start of this season, which he kicked off with back-to-back goals against Duisburg and Borussia Monchengladbach.
International future
The 18-year-old also resolved speculation regarding his international future earlier this month.
Born and raised in England as a result of his father's spell in the Premier League, Giovanni could have opted to represent the Three Lions at national team level.
As well as being eligible for Portugal through his grandmother, he could also have played for Argentina, the homeland of his grandfather, Miguel. He played football professionally and was once on the books of Independiente.
However, he instead accepted a call-up from the United States. He now has two caps and one goal to his name for the country his mother and father represented.
Any suggestions that Reyna's meteoric rise might continue with a move to one of Europe's biggest clubs were quashed – for now, at least – by the signing of a new five-year deal at Borussia Dortmund.
But, if teenager's career continues on its current trajectory, BVB will face a battle to keep hold of him for much longer.