Why Man Utd have a 35-year-old defender in their Under-23 squad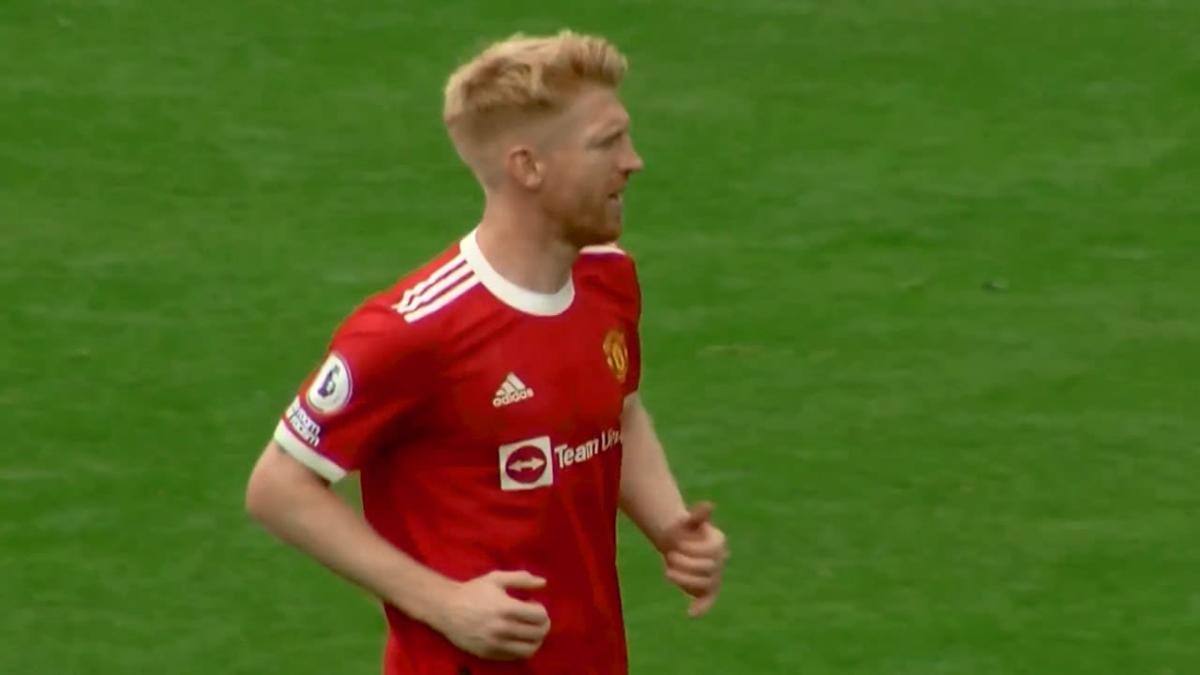 Manchester United signed 35-year-old defender Paul McShane in the summer transfer window to be a part of their Under-23 squad.
The Ireland international came through the Red Devils academy, 17 years ago, and has now rejoined the club's youth setup after a lengthy career in the English football leagues.
McShane has taken on coaching responsibilities of the squad but in an 'innovative role' which sees him play alongside the talent he is looking to develop.
However, despite the injury troubles within Ole Gunnar Solskjaer's first-team, the former Hull City man will not be called up regardless of his performances.
"It was a no-brainer for me," McShane told Goal. "To come back to Manchester United, and also to make that transition from playing to coaching, it's a great opportunity for me.
"Last season, when I played, it wasn't enough for me to just keep turning up as a player, I felt I wanted that little bit more responsibility and to get involved with the coaching side of things, and this allows me to do that but also have the beauty of still playing."
What does McShane offer?
McShane received offers to keep on playing in the football league, but believes this role is perfectly suitable at this stage of his career.
And, as such, the centre-back is not interested in other people's perception of the fairly unorthodox job description.
"It didn't cross my mind at all actually, I was just buzzing to get involved," he explained.
"The first time I thought about it was when an opposition player told me I must be rubbish if I was still playing reserve level football at 35-years-old. I don't think they quite got the role!"
That said, United were not the first club to implement an academy player/coach, as Brighton signed midfielder Andrew Crofts to do so in 2019.
Yet, perhaps what separates McShane from any other football league veteran is, few will have the experience of working with the likes of Sir Alex Ferguson, Roy Keane and Cristiano Ronaldo.
"The guy's a genius. Absolutely amazing. What a player." - Roy Keane on Cristiano Ronaldo. #MUFC pic.twitter.com/fWwdjojRsf

— UnitedReds (@UnitedRedscom) October 13, 2021
The 35-year-old may have never made a first-team appearance, but he has clearly carried those interactions with throughout his career.
"Being here from such a young age, I felt as if I took the standards that I learned here throughout my whole career," he said.
"When I was going and playing for different clubs, I always tried to keep the standards myself, but I also couldn't understand why other people weren't striving for those standards because they were just ingrained in everyone at United.
"I think I've brought that back now, because if you lack the intensity in training you'll get found out on match day. One thing I'm about is making sure you give everything you've got every day, and if you give away a ball or two it doesn't really matter, everyone does that.
"But when you're lacking in intensity and you're lacking a bit of mentality to be the best you can possibly be, that's where it hits me in the pit of my stomach."
And it was McShane's idol and compatriot Keane who gave the biggest impression in displaying such a winning mentality in training.
"Training with him was quite an experience, because he didn't take it easy on you," the Irishman recalled.
"I remember being lashed out at a few times by Roy for giving the ball away on more than one occasion.
"He held no prisoners, no matter what age you were. I always remember him saying it was tough love but it was quite tough as a 17-year-old getting hammered by Roy!"