Did Aguero have a 'Messi clause' in his Barcelona deal?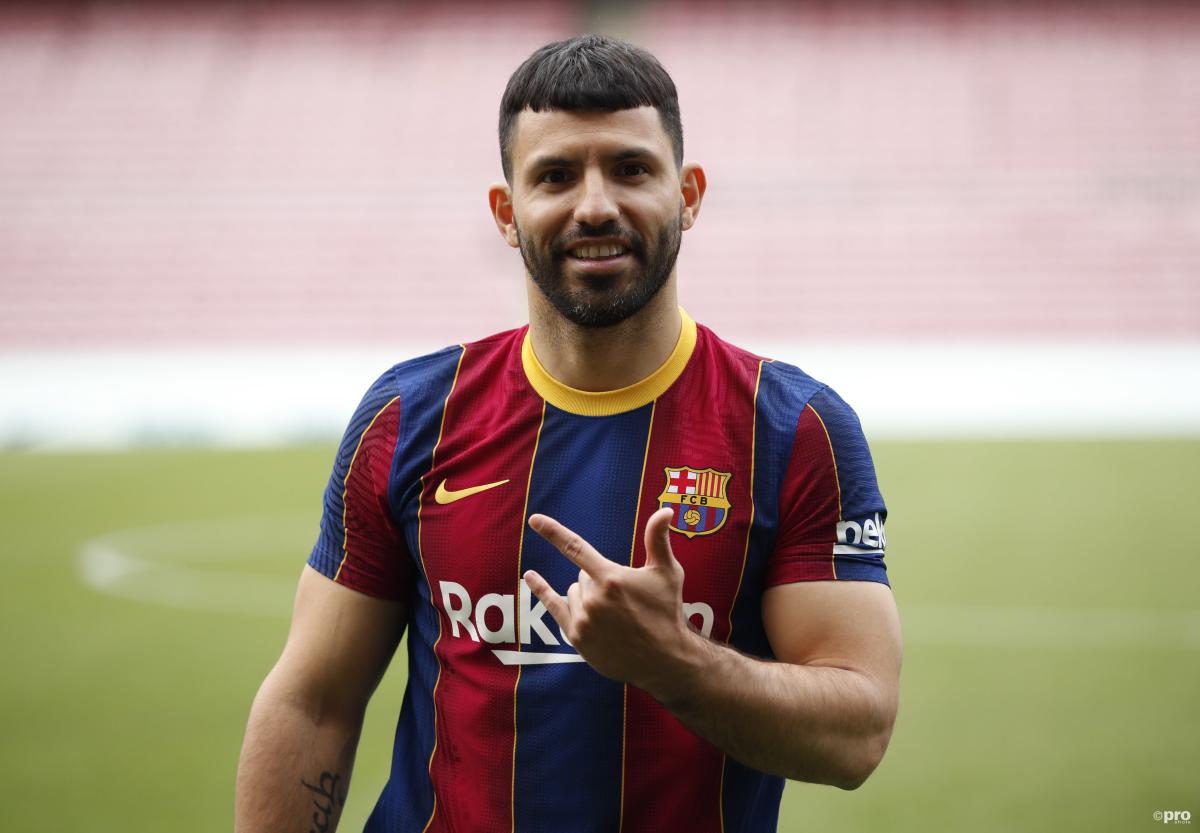 Sergio Aguero has denied speculation that there was a clause inserted into his Barcelona contract linked to the future of his friend, Lionel Messi.
After a decade at Manchester City, Aguero would move on in the summer of 2021 after seeing his last couple of years at the Etihad ravaged by injuries.
In the 2020/21 season, he started just seven matches in the Premier League, and would ultimately leave at the expiration of his contract in June.
He was widely expected to sign for Barcelona, who were shopping in the free agent market in the summer due to their financial troubles preventing them from spending big money.
Aguero eventually put pen to paper and spoke of his joy at being able to link up with his Argentina team-mate Messi at club level.
However, the pair would not play together for a single minute as Messi was eventually forced to leave Barcelona, as the club could no longer afford to bring him back as a new player after he left after his contract expired.
Barcelona have been ordered by La Liga to slash their wage budget to meet new regulations which state that Spanish clubs must not spend more than 70% of their annual turnover on player wages.
With Messi at the club last season that percentage was around 110%, and until it was brought down, they were not allowed to register new players, including Messi.
The Barca legend would subsequently join Paris Saint-Germain, while Aguero was eventually registered to play after various team-mates accepted pay cuts.
Reports emerged that Aguero was furious that Messi was allowed to leave as one of the major reasons he signed with the club was to play with his friend.
No Messi clause
There were even rumours that Aguero demanded his contract be terminated, perhaps due to a clause that would allow him to do so if Messi left.
But, no clause exists, according to Kun.
"I don't understand why there was talk of this. When I signed, Leo had nothing signed. They were coming to an agreement," he explained to RAC1.
"It was invented that there was a clause, but there was nothing."
Now Messi could very well be an opponent again in the Champions League, but Aguero wants to face him, even if he remains a formidable foe.
"I've already faced Messi, but it would be very nice. Now ... we know that when Leo turns on the light it's impossible to stop him."
Aguero's injury
Aguero has not yet played for Barcelona as he suffered a calf injury in pre-season that will see him miss 10 weeks of action.
Unfortunately for the former Man City man, he doesn't have a return date in mind yet.
"I'm fine," he said.
"There's no forecast of when I'll be back, but I'm moving forward and maybe I can shorten some weeks of recovery."