Cavani betrayed by Man Utd with Ronaldo signing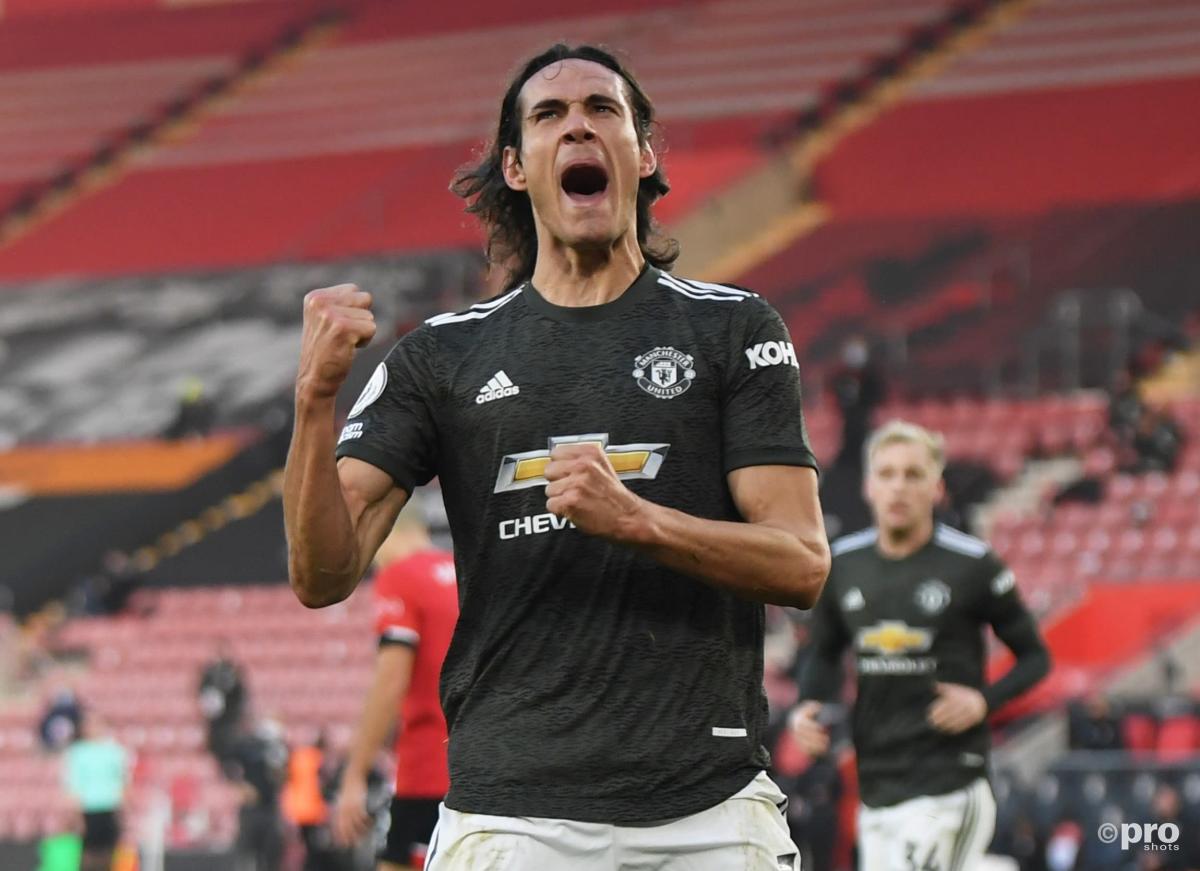 Like a husband who begs his wife to stay, only for him to abandon her for a new partner just weeks later.
That is how Edinson Cavani must feel right now after Manchester United completed the sensational signing of Cristiano Ronaldo.
Just a few months ago, as we moved into the final weeks of the 2020-21 season, Cavani wanted to leave Manchester United.
He had impressed on the pitch – eventually scoring 17 goals in 39 games – since initially signing for Man Utd on a one-year contract as a free agent in the summer of 2020.
However, off the pitch, the Uruguayan had struggled to settle in England.
"My son does not feel comfortable in England and wants to be close to the family again," Cavani's father Luis said in March.
"Edinson is going to end up playing in South America. Edinson had many conversations with Juan Roman Riquelme (Boca Juniors vice-president) and he would like to play for Boca."
But as Cavani Jr enjoyed an outstanding end to the season - particularly in Europe where his six goals took the Red Devils to the Europa League final – Man Utd turned on the charm offensive in an attempt to make him stay.
Solskjaer pleaded with Cavani to stay
Ole Gunnar Solskjaer repeatedly pleaded with Cavani both privately and publicly for him to stay.
"He knows my feelings. I'd love to have him for another year, we've spoken about it," Solskjaer said after Cavani had masterminded United's 6-2 thrashing of Roma in the Europa League semi-final first leg at Old Trafford.
"This year has been very difficult but I've promised him Old Trafford and Manchester is a different place without fans in the stadium, he must try to get that feeling onside. Manchester is a fantastic place to live, I'm doing my best. Let's see.
"We don't have to sell the club to him, it's about the feeling he gets, how he feels coming in every day, the environment we're creating, the team we're creating that he's part of.
"But, as I say, he has to feel scoring those goals in the Stretford End with fans, that's a different feeling. We've got the best fans and, as a goalscorer, there's no better way to celebrate than in front of them."
Eventually, Cavani was convinced to stay at Man Utd and he signed a new contract for another season in May.
The 34-year-old was promised he would be a key man in Man Utd's attack, the only natural number 9 the club possessed.
Ronaldo signing
💬 "I have a good relationship with him." ❤️@Cristiano opens up on his bond with the boss 🔗#MUFC | #RonaldoReturns

— Manchester United (@ManUtd) September 1, 2021
But then just four days before the transfer window closed, out of nowhere, United decided to bring back Ronaldo.
The Portuguese superstar will naturally slot in as the figurehead at the point of Solskjaer's attack and while, at 36, he won't be expected to play every match, his signing will massively limit Cavani's influence and time on the pitch.
The timing of the move was also terrible for Cavani. He was left with just over three days to find a new club if he wished to leave. Barcelona considered him for a while on deadline day, but eventually the Uruguayan remained.
Considering Man Utd moved heaven and earth to make Cavani stay at a club he didn't initially want to be at, you wouldn't blame the ex-PSG, Napoli and Palermo striker for feeling betrayed.