Bonucci: Playing for Guardiola a 'dream' that never came true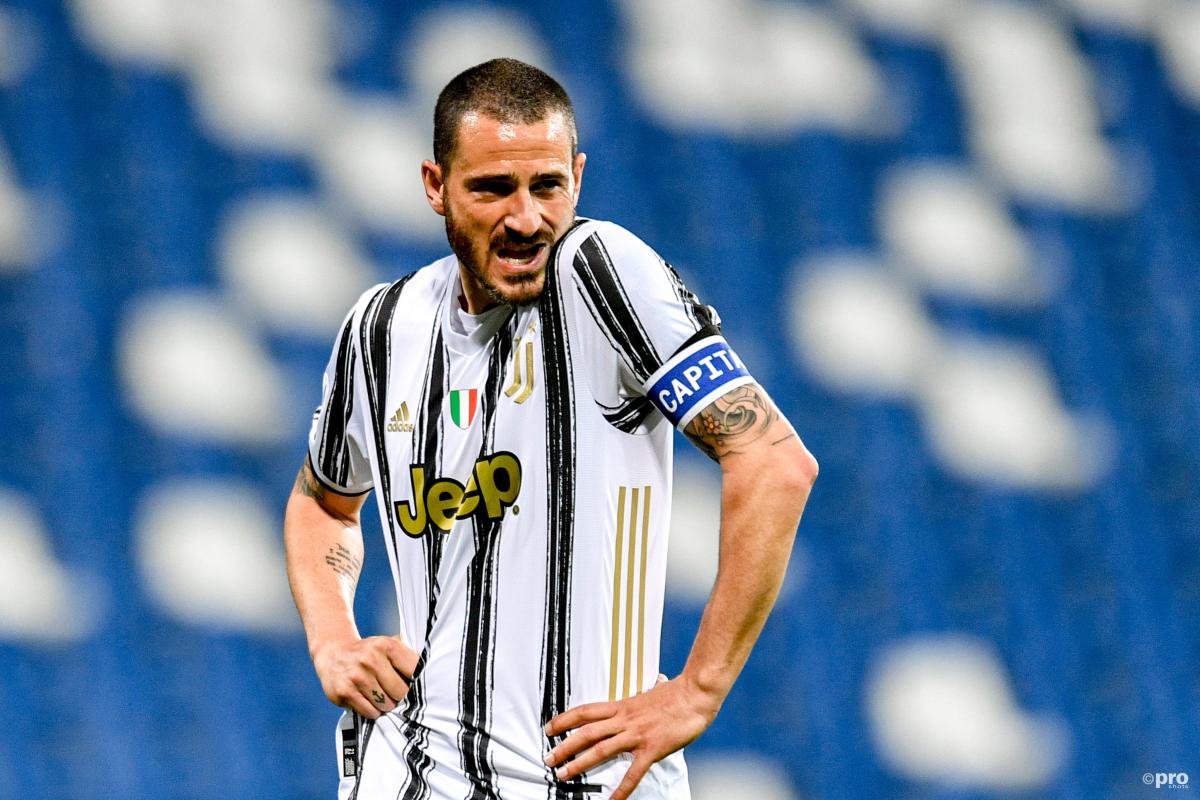 Juventus defender Leonardo Bonucci says it has always been a dream of his to play under Manchester City manager Pep Guardiola.
The 34-year-old is regarded as one of the best centre-backs of the past 10 years, having formed a formidable partnership at club and international level with team-mate Giorgio Chiellini.
His best attribute is arguably his distribution, so it makes perfect sense that he would have loved to play under the City boss known for his tiki-taka style of play.
That said, despite not playing for his dream manager, Bonucci has accomplished plenty in his career.
He has won no less than eight Serie A titles with Juventus, in two spells at the club, as well as Italy's European Championships success under former City manager Roberto Mancini this summer.
Bonucci to City?
Bonucci has never been coached by Guardiola but he did, in fact, have a number of chances to make it happen.
The Italian has been subject to interest from Manchester City on three occasions, most recently last season when City, instead, signed Premier League player of the year winner Ruben Dias.
"I had this dream of being coached by Pep," he told The Athletic. "The closest we came was in 2016. I was on the brink of joining City. We were down to the very last details then Juventus decided not to sell. We decided to stay together.
LEONARDO BONUCCI:

"The presence of Cristiano Ronaldo had a great impact on us, just training with him gave us something extra, but subconsciously the players began to think that his presence alone was enough to achieve victories, we started to a little lazy in our daily work." pic.twitter.com/D56HPrdO2J

— The CR7 Timeline. (@TimelineCR7) September 29, 2021
"Then when I went to AC Milan I could have gone to City but several things had to fall into place for it to happen. I'd also given my word to Milan.
"Last year, I spoke to Pep again. He wanted me but I told him: 'Juventus is my home. I'm happy here. I feel at home here'. I wanted to make up the ground I lost by going to Milan for a season.
"Becoming a symbol of Juventus again is the most exciting thing I could be doing in my career right now."
Now, it appears Bonucci will never fulfil his 'dream' of playing under arguably the world's best manager, as the legendary centre-back enters the final stages of an illustrious career.