'Grealish will fit in well, he's a grown-up!' - Sterling on Man City' £100m man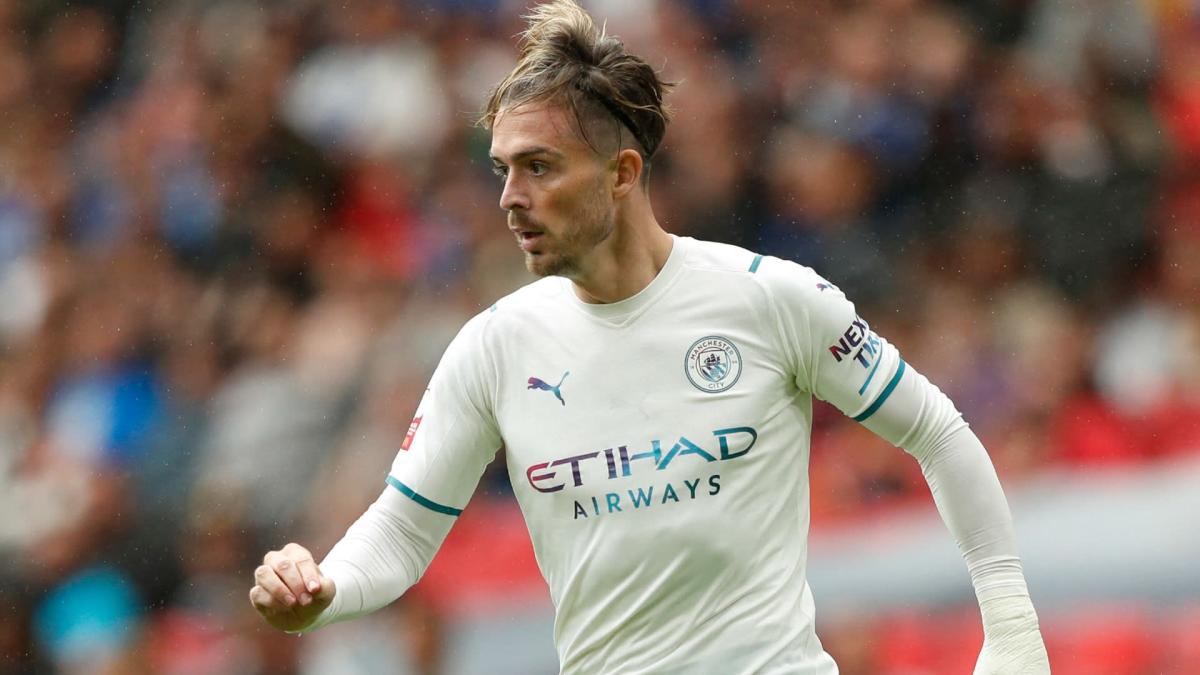 Raheem Sterling is confident that new signing Jack Grealish won't have any issues settling in at Manchester City.
The former Aston Villa captain arrives as City's record-signing, after his £100million move, and has already earned his Premier League debut at the club.
Grealish started in Sunday's 1-0 defeat to Tottenham, as target Harry Kane sat out, but Sterling is adamant that the 25-year-old will be a success.
''Yeah, I think he'll fit in well,'' Sterling told Stadium Astro on YouTube. ''He's a creative player, he's a player that wants the ball at every moment and it's going to be an exciting [season].''
''He's an easy-going guy, he has a great laugh with the boys as well. So, from minute one since I've been here, he's settled in really well.''
However, Sterling denied that he has needed to help Grealish to adjust to his new surroundings.
''No! He's a grown-up,'' added England's Euro 2020 star. ''We eat in the canteen together, finding out what he's doing in terms of housing and having those sorts of conversations.''
''You know I don't need to show him anything. I'm sure the club has shown him everything he needs to see in the training ground already. But don't get me wrong, if there is anything he does need I'll be there to help.''
Competition for places
Sterling was also asked about how the pair could work in manager Pep Guardiola's system this season, but maintained that it was not his concern.
''I haven't spoke to the manager on that, to be honest with you. That's none of my business, that's the manager's territory.''
And, finally, the three-time Premier League winner commented on the competition for places within City's expensive squad.
A lovely moment from Jack Grealish's Premier League debut for Manchester City. 💙 pic.twitter.com/DbwVfRTv8T

— Football Tweet (@Football__Tweet) August 16, 2021
Guardiola often rotates his attacking talent throughout the season, something that Grealish won't be accustomed to, but it's a method Sterling has no problems with.
''I'm at a top football club, [competition] happens, you have to be ready for the new season," he added.
''The club wants to win, the players want to win, so what better than to have competition for everyone, it's good.
''It's not frustrating, it keeps you on your toes, keeps you ready and keeps you fresh.''