Aubameyang & the five players who could still leave Arsenal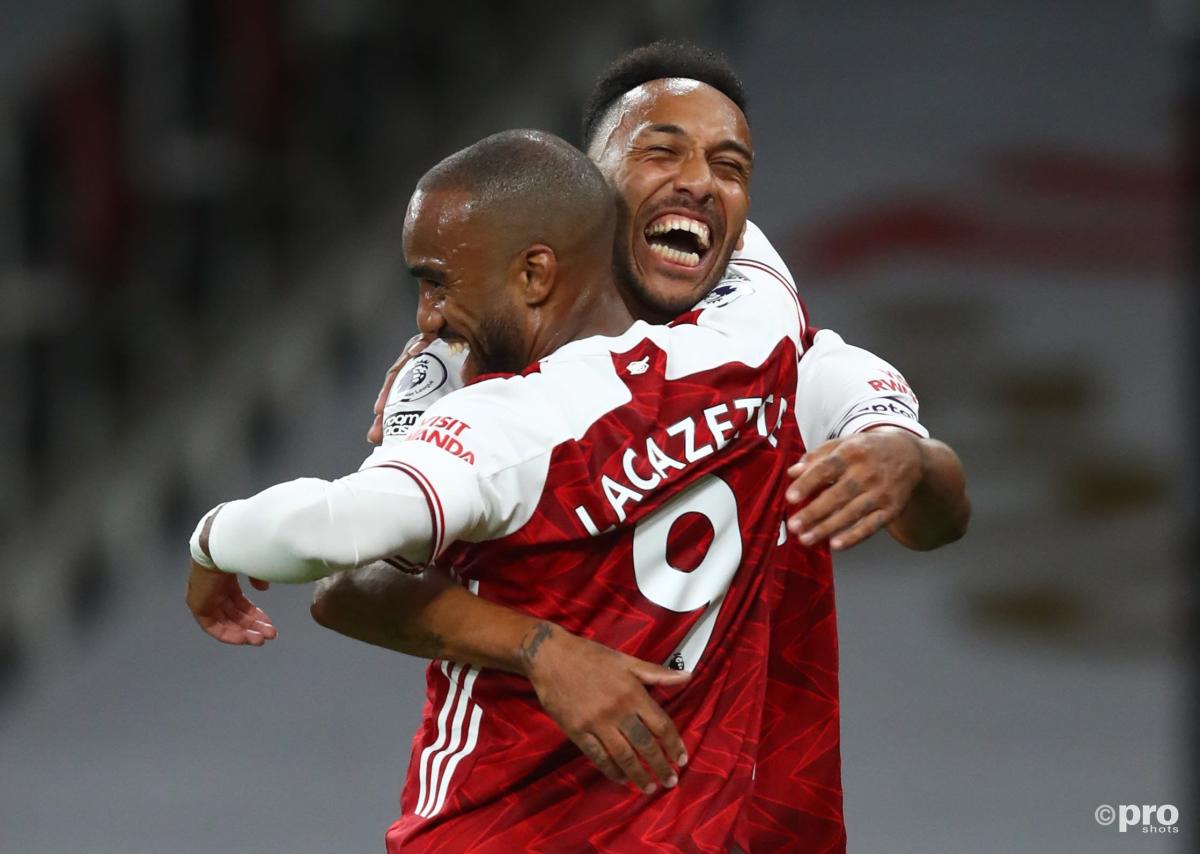 The issue with Arsenal's current squad is the quality of players available to manager Mikel Arteta, rather than the quantity.
The Gunners are covered in every position with at least two or three options, yet it remains difficult for Arteta to select a decent starting XI.
That's because there are a host of players that simply aren't good enough to return the side to a top-six place in the Premier League.
The likes of Joe Willock, Mateo Guendouzi and David Luiz have left the club already this summer, but more sales are needed for Arsenal to fund the expensive targets they require to turn their fortunes around.
Pierre-Emerick Aubameyang
Little over a year ago, Pierre-Emerick Aubameyang had just, almost single-handedly, carried Arsenal to an FA Cup triumph and signed a new long-term contract as a result.
However, the Gabonese international had a disappointing last campaign, calling into question his commitment to the team and whether the contract would turn out to be a costly mistake.
Now, the 32-year-old could be set to leave the club as Arsenal look to offload their talisman in favour of youngsters such as Gabriel Martinelli and Bukayo Saka.
There will be a number of clubs interested in his services, no doubt, but his wage demands could prove to be an issue.
Alexandre Lacazette
Alexandre Lacazette is in a similar camp to Aubameyang. In fact, both have been linked with moves to Barcelona in recent days.
At 30, Lacazette should have a few years left at this level, but every opportunity the Frenchman gets is one that could, again, be given to one of the Gunners' young talents.
And had Arsenal been competing in Europe this season, keeping hold of Lacazette and Aubameyang would have been necessary, but with the club's hopes as low as they are right now, it might be the right time to concentrate on building for a more promising future.
Hector Bellerin
Hector Bellerin has been wanting a move away for some time now, possibly due to the criticism he often receives for his dismal performances at the right-back position.
The Spaniard has been a good servant to Arsenal, on the whole, but his recent struggles have been well-documented and it's time he left the club.
Hector Bellerin is said to have expressed his desire to leave Arsenal to both Arteta and Edu, and is even prepared to take a pay cut if it initiates a move.#AFTV #AFC pic.twitter.com/n4gUUEfIm1

— AFTV (@AFTVMedia) August 16, 2021
A move to Inter failed to go through earlier in the window, and it remains to be seen whether he can get his transfer to a top European outfit.
Sead Kolasinac
Sead Kolasinac has no place in the current Arsenal squad, and the sooner they can free up his wages, the better.
Kieran Tierney was one of the few positives that can be taken from last season, with his fighting spirit highlighting what is required from the team elsewhere.
New signing Nuno Tavares should occupy the back-up left-back role, leaving the door open for Kolasinac to complete a rumoured switch to Turkish giants Fenerbahce.
Lucas Torreira
Pictured at a theme park during Arsenal's 2-0 defeat to Brentford on Friday, Lucas Torreira couldn't have made it clearer that he has absolutely no interest in returning to north London.
The Uruguayan spent last season on loan at Atletico Madrid, and while they haven't shown an interest in taking him back, a move outside of the Premier League is on the cards.
Jose Mourinho's Roma are said to be interested in taking Torreira on loan, which Arsenal may have no choice but to accept, even though they would rather sell him on a permanent basis.