Why Arsenal could be stuck with disastrous Willian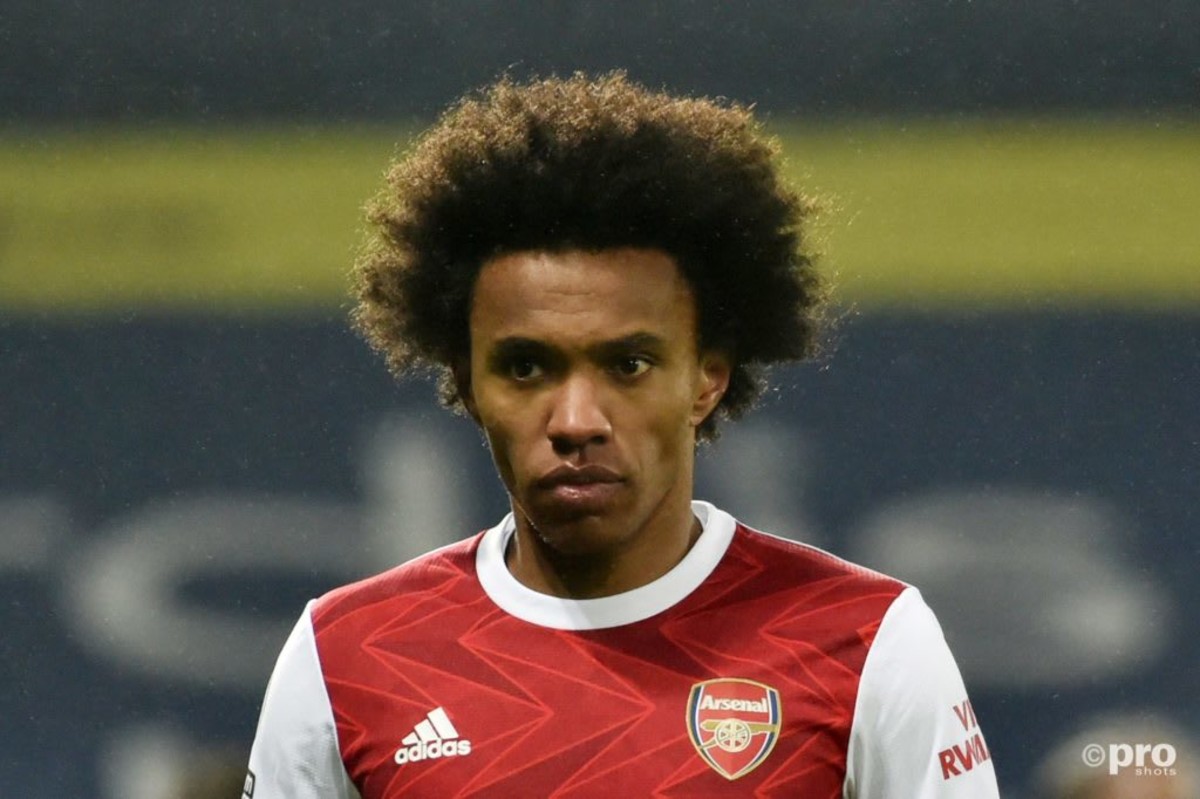 Willian is on the outskirts at Arsenal after a poor first season at the club, but moving him out could prove a hopeless endeavour for the Gunners.
The Brazilian signed a three-year contract last summer to arrive at the Emirates Stadium on a free transfer from London rivals Chelsea.
His debut showed great promise with a hat-trick of assists in a 3-0 win against Fulham, but that was just about as good as it got over the course of the season.
The 32-year-old opened up to ESPN in March on what he described as the most difficult period of his footballing career so far.
"I also got a bad streak and I think my worst professional time to date, since I went up at Corinthians and was sold to Ukraine, then I arrived at Chelsea, without a doubt," he said.
"Of course, when you live in a difficult moment you get really upset and try to find solutions, a way to improve, try to help the team."
To that end, Willian was pleased to see an upturn in performances around that time, but Arsenal would end the season failing to qualify for European football.
"It took a while to leave (the bad period), but lately in the last games I've been playing well again, standing out with assists, playing well," he said.
"So I'm happy to be back playing my good football."
From April until the end of the season, though, that good form seemed to disappear again. Willian only started three of his final eight games, completing the 90 minutes on two occasions, but he did score in his last Premier League match against West Brom.
🎯 @WillianBorges88#ARSWBA pic.twitter.com/BNR8z75Hk0

— Arsenal (@Arsenal) May 10, 2021
That wasn't enough to impress Mikel Arteta, though, as the Brazilian didn't play a single minute in the last three games of the season, even being omitted entirely from the matchday squad on the final day against Brighton.
The Spaniard is said to consider Willian to not be part of the club's future, despite signing Willian to a three-year contract in the hope that he would help the club win the Champions League.
This phase that passed now was the worst time that I think I lived as a professional.
- Willian, ESPN, March 2021
But getting him off the books could prove just as difficult as getting him back into form. Inter Miami in the MLS were recently linked, but a move was never really on the cards.
David Beckham's expansion franchise already has three designated players, meaning one would have to be released or Willian would have to take a massive pay cut to fit into the MLS club's salary cap.
Willian's wages will make it near impossible for Arsenal to dump him
Willian is currently earning an eye-watering £7.2 million per year at Arsenal, or just under £200,000-a-week – that's the second highest salary at the club, behind joint top earners Pierre-Emerick Aubameyang and Thomas Partey.
The point of all this is, no club is likely to come close to being able to match Willian's pay packet, and that is the reason there is an apparent lack of interest outside of Miami, who again, cannot sign him.
So, despite the intentions of Arteta and the club, Willian could be set to stay on at Arsenal, in an eerily similar situation to the one that surrounded Mesut Ozil just 12 months ago.
The German was not registered for the Premier League or Europa League while earning £350,000 per week, before he left for Fenerbahce in January.
Willian will be hoping to either force his way into Arteta's plans over the summer, or he might be forced to reduce his wage demands if he is to get a move elsewhere.