'Not everyone would have survived' - former Liverpool striker opens up on his Anfield experience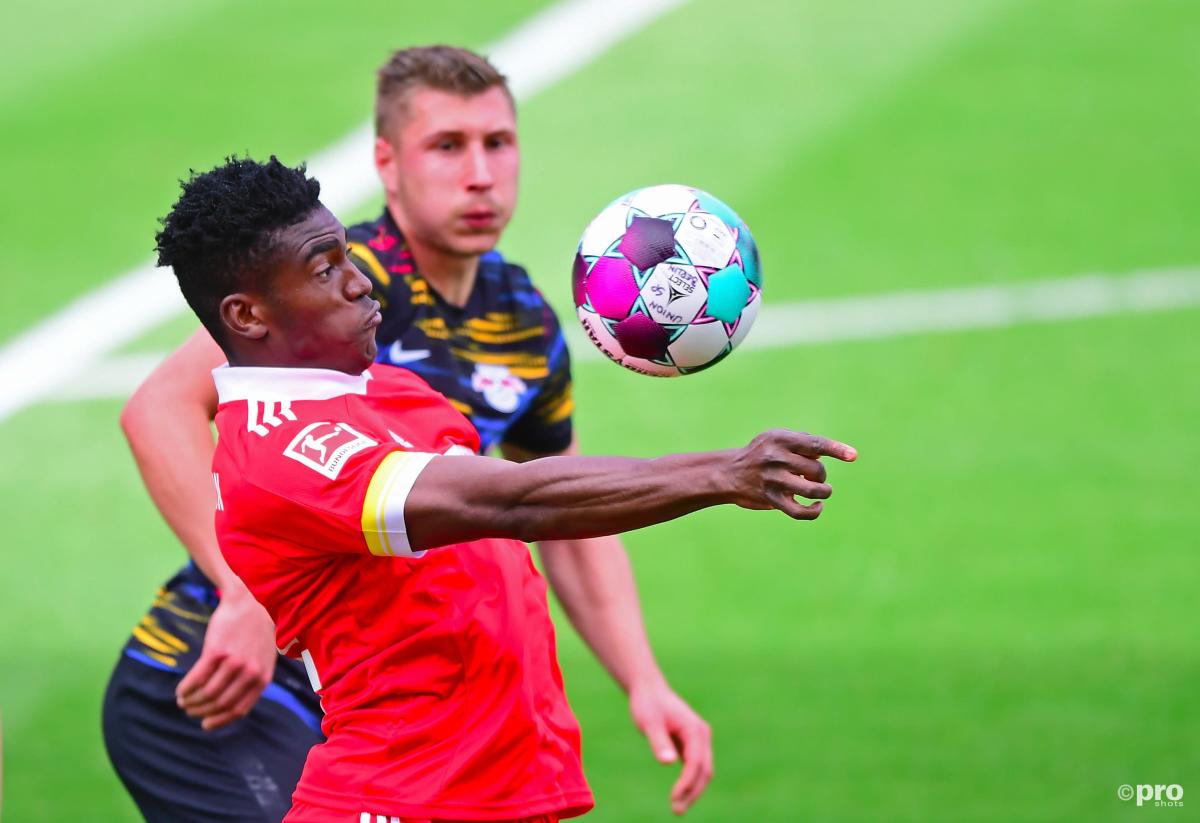 Former Liverpool striker Taiwo Awoniyi has opened up on his experience of signing for the club.
The 23-year-old moved to England in 2015 from Nigeria to pursue a career in professional football and while his childhood dreams have come true, it hasn't been an easy ride for the youngster.
That's because a key detail in Awoniyi's move to Merseyside seemed to have been left out of their negotiations.
Liverpool failed to mention that he would need a work permit to play in the country, and that he wouldn't receive one for multiple years.
"To be honest, I never knew I wasn't allowed to play in England," Awoniyi told Kicker.
"When you go to England as a young guy from Nigeria and make your dream come true, you don't know so much about how professional football is. It took time for me to understand that I have to wait to get my work permit."
Awoniyi spent six seasons on loan at as many clubs before leaving Anfield this summer.
Move to Germany
In rather ironic circumstances, Awoniyi has recently got his UK work permit but has instead left for Germany. The striker chose to move to Bundesliga side Union Berlin which he describes as "a fairly simple, but at the same time difficult decision"
"Usually only national players get a work permit. The fact that I managed to be without a national player, with hard work, I'm really happy about that, I'm proud. Not everyone would have survived this trip," he said, in reference to him moving from Nigeria to be forced to wait for a work permit.
''Not everyone would have survived this trip."
-
"If I had stayed in England, it would have been good for me too. But I always wanted to find a club where I'm welcome, where I'm an integral part of the team that really wanted me. That is what my decision to come back to Union was about," said the attacker.
The Nigeria U23 international scored five goals in 21 appearances at Union last season, as they finished seventh in the German top-flight.
And Awoniyi has since been congratulated on his move by current Liverpool boss Jurgen Klopp.
"He said it was a good thing because he felt like everyone at Union wanted to sign me. He said it was the most important thing for a young player," the 23-year-old told.
"I am convinced that Union is the best move for me at the moment, but maybe one day I'll go back to England. Who knows."