Mourinho highlights major problem with Man Utd's Sancho deal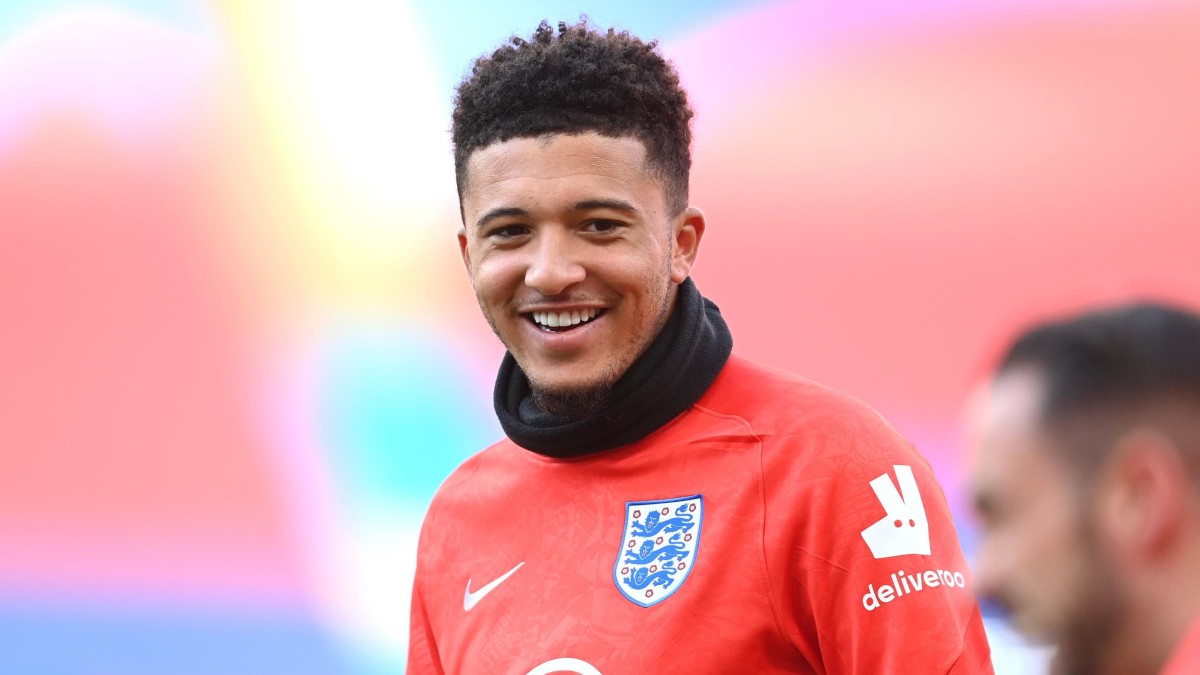 Jose Mourinho has highlighted an issue with Manchester United's imminent signing of Jadon Sancho from Borussia Dortmund.
United had been heavily linked with Sancho last year, but a difference between the two clubs on the valuation of the player meant the deal had to wait until this summer's window.
Now, a £72.9m deal has been agreed, and the transfer is expected to be announced in the coming days.
The England international, who missed a vital penalty in the Three Lions' defeat to Italy on Sunday, will join fellow countryman and forwards Marcus Rashford and Mason Greenwood at Old Trafford.
Edinson Cavani and Anthony Martial also remain at the club, providing manager Ole Gunnar Solskjaer with plenty of attacking options.
However, while this is undoubtedly a nice problem to have, Mourinho has questioned Sancho's fit in the team, and whether it may be detrimental to Greenwood's growth.
The 19-year-old has played the majority of his Premier League minutes in the right-wing position that Sancho is now likely to occupy.
Mourinho's comments
The now-Roma boss is wondering how United's plethora of attacking talent will be managed by Solskjaer this season.
"Mason Greenwood was not in the Euros squad but could be there at the next World Cup," he told The Times.
"When he will be much more mature. He has the talent, but it may depend on what happens at his club.
"At Manchester United they have Jadon Sancho, Marcus Rashford and Greenwood. If one has an amazing season, does that mean another is not starting so many matches?
United finished runner-up in the Premier League last season, behind rivals Manchester City, and will be hoping the addition of Jadon Sancho can close to gap to Pep Guardiola's side.
Jose Mourinho: "In reality it's very, very hard for Marcus Rashford and Jadon Sancho to come and take a penalty after one touch on the ball. But for Saka to have the destiny of a country on his shoulders… I think it's too much." pic.twitter.com/fnsS2jEyZb

— MUFC Scoop (@MUFCScoop) July 12, 2021
The three-time Premier League winning manager then, surprisingly, suggested that Arsenal's Bukayo Saka may also struggle given the talent at Mikel Arteta's disposal.
"With Bukayo Saka, he will be an even more fundamental player for Arsenal, but in what position? I like a left-footer on the right wing but Arsenal have other choices such as Willian and Nicolas Pepe, so only Mikel Arteta, the manager, knows how Saka is going to play.
"I hope the coaches of the best teams with the best talents look to the national team as if it's my football, the country where I work, and give chances to the young guys, because United have great kids and so do Arsenal, Chelsea and many clubs.
"England is producing at academy level in a way that is so much better than when I arrived in 2004."