Gattuso, Bielsa and the most famously short managerial reigns of all time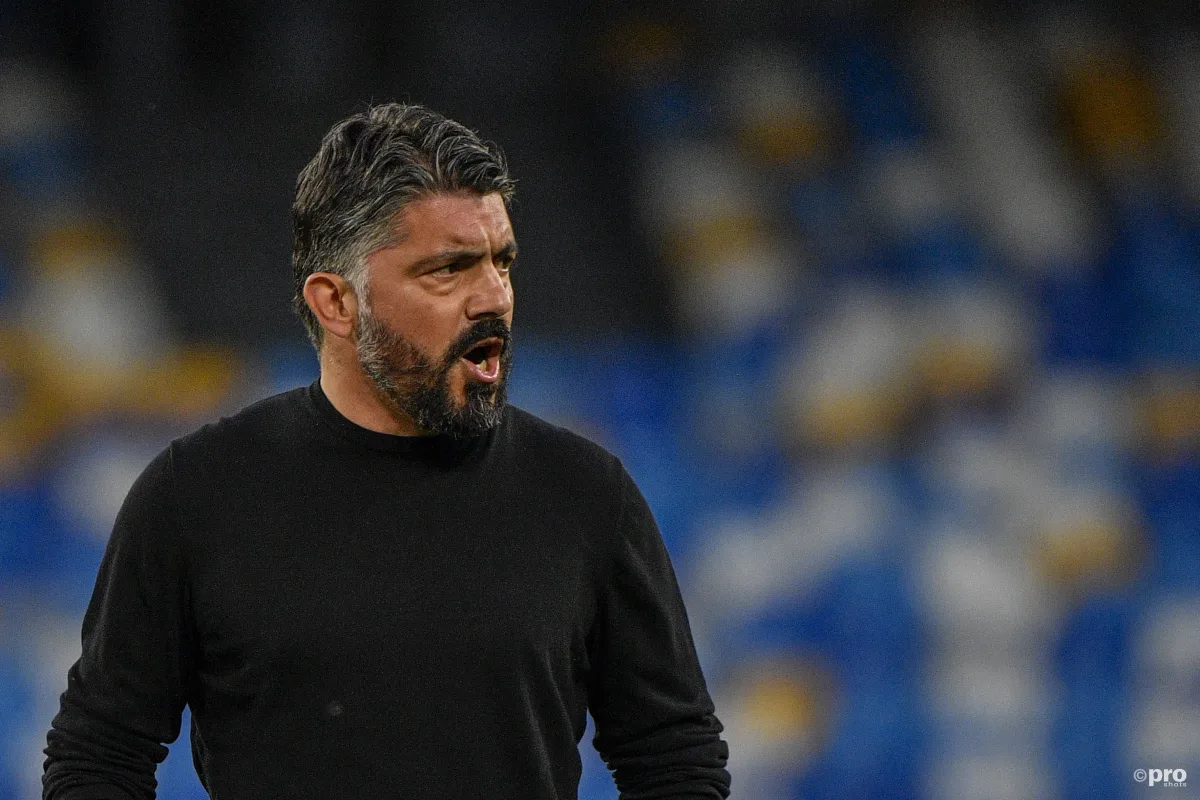 Football is a ruthless game, and no group of people involved within the game would agree more with that statement than the managers.
If the team aren't getting results on the pitch, it is very rare that the players, the board or the football department take the blame, instead the onus being on the manager to turn things around.
For every managerial success story there are a plethora of failures and short-lived terms in charge. We look at some of the most famously short managerial reigns of all time below.
Gian Piero Gasperini, Inter – 89 days
The footballing world now knows Gian Piero Gasperini as the mastermind behind the incredibly exciting Atalanta side.
But it wasn't always so easy in his career, with an ill-fated reign at Inter back in 2011 that lasted just five games.
After losing to rivals Milan in the Italian Super Cup, Gasperini also suffered defeat to Trabzonspor in the Champions League and picked up one point from three Serie A fixtures.
Gasperini was sacked prematurely after a humiliating 3-1 defeat to newly-promoted Novara.
Frank de Boer, Crystal Palace – 77 days
Frank de Boer still holds the record for the least amount of games in charge of a Premier League side during a horror tenure at Crystal Palace in 2017.
Palace failed to score in the four Premier League games under the Dutchman, with the side's only win with De Boer at the helm coming in the League Cup against Ipswich Town.
This had followed a just as brief stay at Inter where De Boer was removed from his position after just 85 days.
Palace would ultimately mount a great escape under Roy Hodgson to avoid relegation, while De Boer went to MLS new boys Atlanta United.
Alan Shearer, Newcastle - 51 days
Not every great player becomes a great manager, and not every club legend should return after their playing days are over.
Never has that statement been more evident that when Newcastle attempted to revitalise the club in a relegation battle by bringing in legendary striker Alan Shearer for the final eight games of the season in 2008/09.
The 'Hail Mary' appointment didn't work as Shearer would claim just five points from a possible 24 as Newcastle were relegated.
He hasn't managed anyone since.
Brian Clough, Leeds - 44 days
Possibly the most infamous short managerial spell of all time belongs to legendary manager Brian Clough.
After displaying his coaching credentials by taking a previously average Derby County side to the First Division title, he was given the Leeds United job after popular manager Don Revvie left to take charge of England.
Clough would be unable to replicate his success from Derby at Elland Road and regularly clashed with star players like Billy Bremner.
This appointment is the only entry on our list deemed worthy of a book and a film, The Damned United.
Clough would, of course, prove his worth in a subsequent spell with Nottingham Forest as he led them to glory both domestically and in the European Cup.
Luigi Del Neri, Porto - 36 days
Former Chievo boss Luigi Del Neri had the seemingly impossible task of replicating the success of Jose Mourinho at Porto after the 'Special One' left for Chelsea in 2004.
The Italian had taken Chievo from Serie B and made them into a formidable force in Serie A before being given the job of the Portuguese giants.
However, he ultimately wouldn't take charge of a single Porto game as he was sacked before the season started after reportedly continuously turning up late for training sessions.
Paul Scholes, Oldham Athletic – 31 days
Manchester United legend Paul Scholes is a lifelong Oldham Athletic fan, so he jumped at the chance to manage the Latics in 2019.
But Scholes' first, and to date only, permanent managerial role ended almost as quickly as it started, with the former England midfielder resigning 31 days into the job.
At the time, Scholes lamented that the conditions of the job were not what he was "led to believe prior to taking on the role", with his relationship with the club's hierarchy quickly turning sour.
Scholes has not returned to management since his departure in March 2019, except for three games as interim boss of Salford City, a club he co-owns, in late 2020.
Gennaro Gattuso, Fiorentina – 23 days
Former Milan legend Gennaro Gattuso lost two jobs within less than a month after he was sacked by Napoli at the end of the 2020/21 season.
ACF Fiorentina statement: Gattuso#ACFFiorentina #Fiorentina https://t.co/MzjzddODbw

— ACF Fiorentina English (@ACFFiorentinaEN) June 17, 2021
Gattuso then signed for Fiorentina, but didn't even reach the beginning of pre-season before he was ousted after just over three weeks.
The fiery Italian reportedly fell out with the Fiorentina hierarchy during recruitment discussions, angered by the club's stance on preferring cheaper targets.
Tommy McLean, Raith Rovers - Six days
Tommy McLean had managed Morton before enjoying a hugely successful spell with Motherwell in which he guided the Steelmen to the Scottish Cup in 1991 and a subsequent qualification for Europe for the first time in the club's history.
Raith Rovers, therefore, were delighted to bring him in in 1996 due to his credentials.
However, McLean would last a remarkable six days in the job before jumping ship to Dundee United after being enticed to move by his brother Jim, who was chairman of the Arabs at that time.
Marcelo Bielsa, Lazio – Two days
Good old Marcelo Bielsa. The Argentine took charge of Lazio in the summer of 2016, but left everyone scratching their heads when he quit just two days later.
At the time of his arrival, the transfer window had some eight weeks left to run, but Bielsa left Lazio because of the club's inability to sign his targets in time for him to start training.
It was agreed as essential to the implementation of the work program that we would sign at least four footballers before July 5, with the objective that they would be able to participate in pre-season.
- Marcelo Bielsa, 2016
The Argentine insisted that his style of football demanded that enough players be in attendance for training and he had asked the club to sign four players before July 5, given they had lost 18 players from the previous season.
Bielsa has of course now moved onto pastures new with Leeds, but that wasn't before another short reign at Lille, where he lasted just 14 games across 145 days in 2017.
Leroy Rosenior, Torquay - 10 minutes
Officially the shortest managerial spell in history, Leroy Rosenior was in charge of Torquay United for no longer than 10 minutes!
Rosenior was manager of Torquay for four years between 2002 and 2006 and actually took the club to a League One promotion before leaving his role.
In 2007 he would come in again to replace the dismissed Keith Curle, but only 10 minutes after that announcement was made, Torquay were bought over, with the new owners deciding they didn't want Rosenior to take the club forward.