Mbappe at Real Madrid? Benzema has his say on potential blockbuster transfer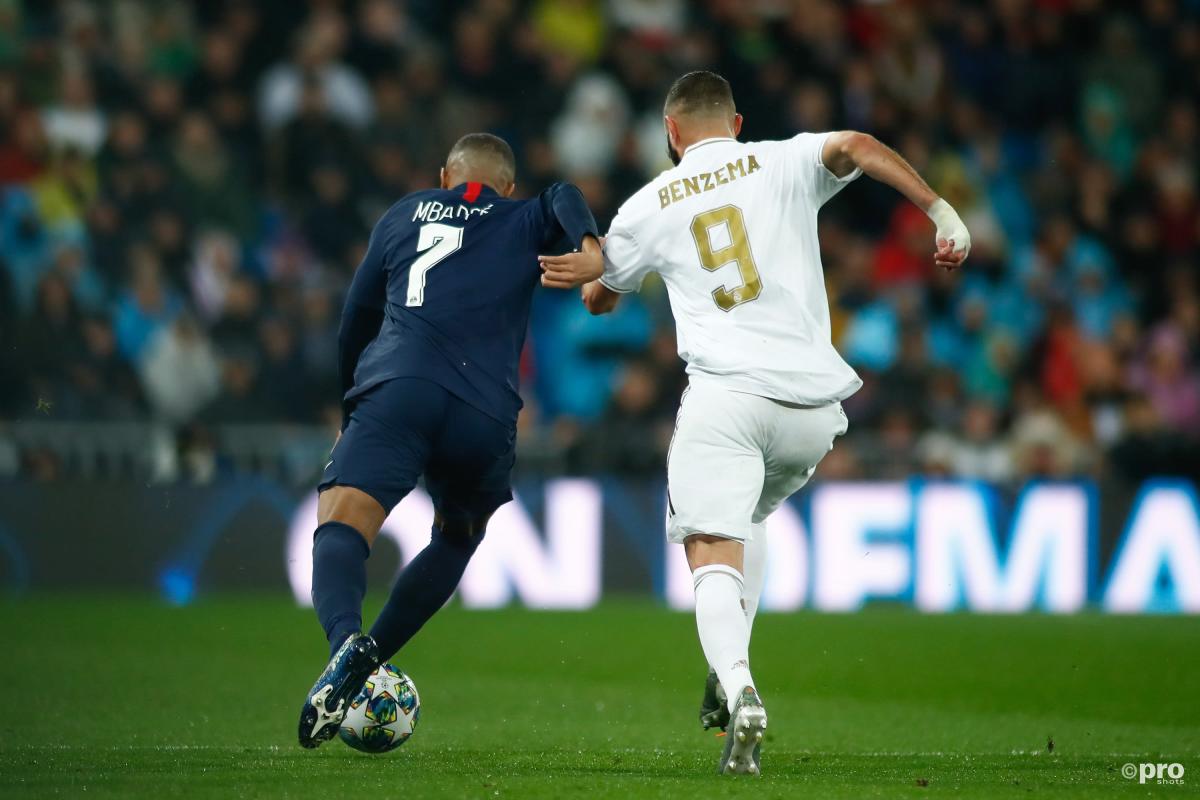 Karim Benzema believes Kylian Mbappe has all the talent necessary to succeed at Real Madrid should a huge transfer from Paris Saint-Germain materalise.
Even after his massive €145 million transfer from Monaco to PSG, the rumours surrounding a potential subsequent move to Real Madrid have never gone away.
READ MORE: Zidane still 'hurt' by reports Real Madrid wanted to sack him in January
Mbappe is a self-confessed Real Madrid fan and idolised Cristiano Ronaldo as a youngster, speaking previously about how he would like to emulate the Portuguese superstar in his career.
Though the departure of Zinedine Zidane, another one of Mbappe's heroes, has perhaps impacted his desire to move to the Santiago Bernabeu at this time, there is likely to be links every summer until he comes out and says he will not join the Spanish giants.
One player who is at Real Madrid is Benzema, who was again the club's best player in the 2020/21 season despite it ending trophyless.
When asked if his France team-mate Mbappe should sign for Real Madrid, Benzema certainly seemed open to the idea.
"Mbappe at Real? We'll see what happens, but in any case he is welcome in Madrid.
"He has all the qualities to be a Real Madrid player, one day I hope," Benzema told M6.
Competition for Benzema
Benzema has apparently softened on his stance on a new superstar forward signing for Real Madrid, as earlier on this campaign he took umbrage with the fact that Los Blancos were being linked with the likes of Mbappe and Erling Haaland despite his continued excellence on the pitch.
"I have been here for a long time and every year we talk about strikers who could score goals for Real Madrid," he said, with reference to Haaand specifically.
"Haaland is a young player who scores a lot of goals at his club. That's all. He has to work hard to help his team.
"And if one day he has the chance to come to Madrid, and if he does want to, he would join us. That's it."
Benzema was recently called up to the France international team for the first time in six years for the upcoming European Championships.